Hello there! My name is Guppy and I'm the director/artist for our indie game sprout! We also have our wonderful coder Naz and our musician Aaron! We just finished the idea stage for development(got it in writing made a few concepts etc) So its finally time to start sharing with you guys on indiedb to get some community feedback as we blindly go about developing this game!
Game description
2D metroidvania style side scroller with puzzle elements
Hand painted sprites
Spline animation
Demo areas
1.Orphanage
2.Backyard
3.Forest(includes first boss battle with penny)
As you can see our current goal is a short demo with a boss, hidden nooks and crannies, great metroidvania game play and beautiful graphics!
here's a list of some of the monsters that might make in appearance in game!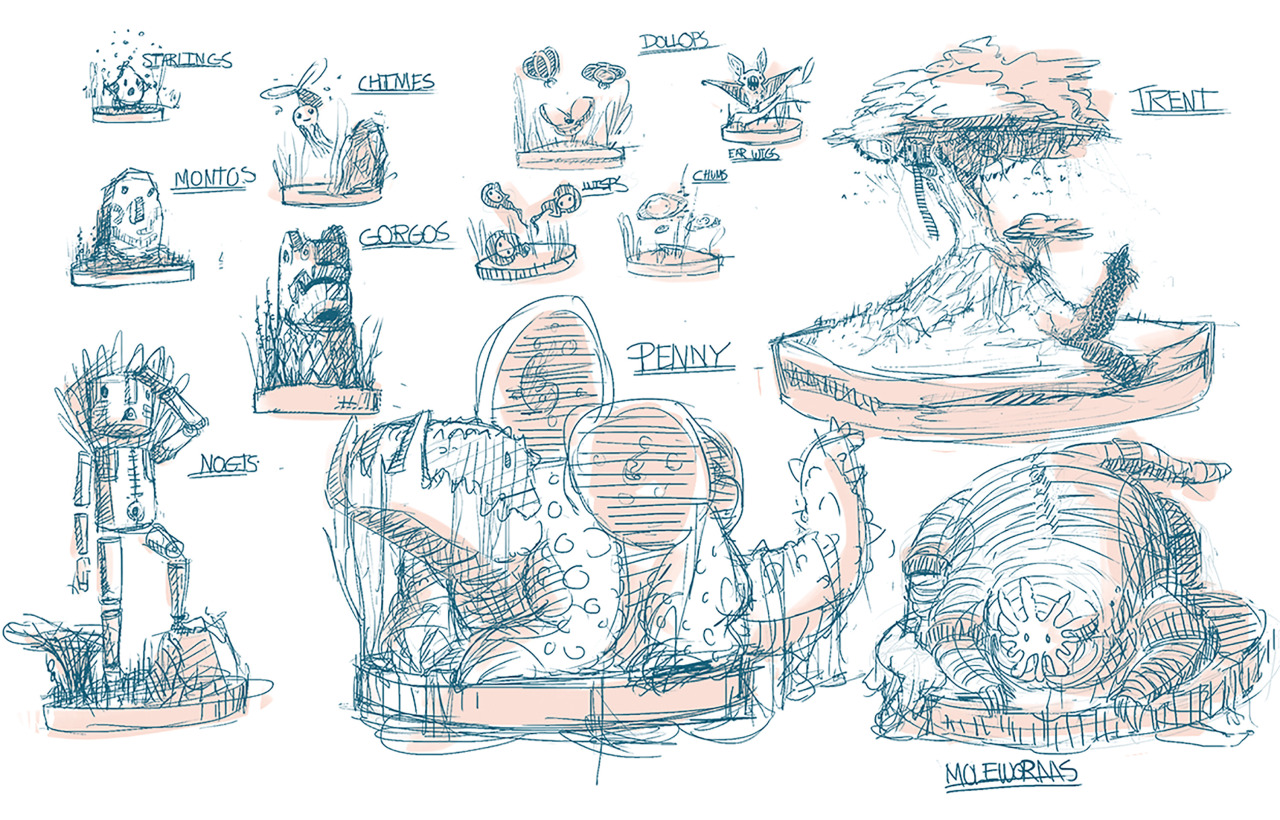 This is a more in depth explanation of our game
Metroidvania style gameplay
Seamless maps
Powerups that unlock areas
Simple and easy to control character
Basic PC mechanics
Available at the start
Walking
Running
Jumping
Crouching/Crawling
Swinging/Climbing vines
Swimming
Special abilities
Unlocked from bosses

Can hide from enemies by covering himself with plants

Can create a ladder of yellow mushrooms to access higher ground; disappears if it's hit by a monster

Can create artificial lungs to breath underwater in toxic gas and creates a powerfull airblast
Ability to transform to reach smaller places

Collectables
Creature encyclopedia
Glowy creatures
Hidden messages from monto lead to secret bosses


Hopefully this is a better idea of our game

And of course our protagonist!
Thanks for reading through all of that! We'l have more updates in the coming weeks!