Most of my time in the past few days has been spent linking up dialogue chains for the "campaign."
It was meant to be really simplistic but even after cutting down on a few features i have something like 700 possible chunks of text the game spits out. However, the text is kind of chunked out in randomised blocks. The actual amount of strings i have to write is more like 100-150, and the possible combinations leave it somewhere between 600-700 possible outcomes. I think.
A lot of the events have you making the same basic choice but i'm hoping with a lot of different text it'll still feel interesting repeating similar scenarios. The choices you make are kind of genericised enough that i can describe the events which lead to them in a lot of different ways, so if you're into reading, and atmosphere through dialogue and stuff you'll have some fun there. If you're more about just the raw gameplay you can click through any description text but the final paragraph with the decision interface will still clearly show what your choices are and how they'll affect you. I'm hoping both camps can enjoy it that way.
Graphics wise i've been working on GUI and beautification on the worldmap screen, you can see here: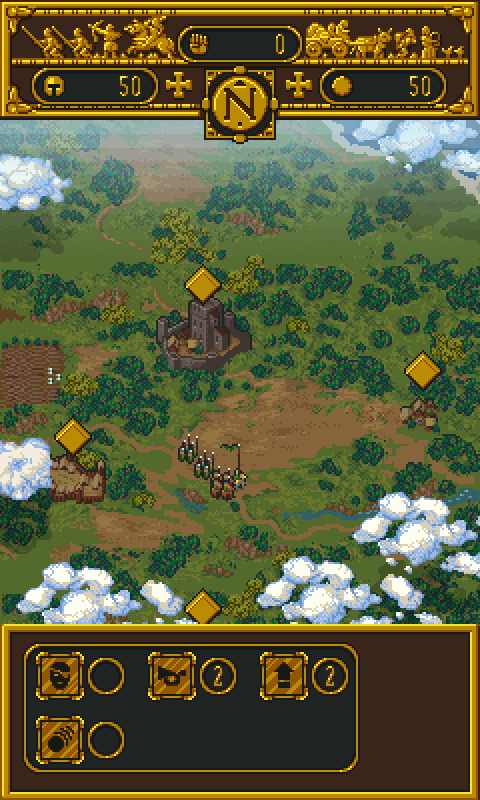 And i've also tried to respond to some complaints that units are hard to discern on small phone screens, by adding a seperate "view mode" where the unit icons are replaced with minimalistic and boldly coloured counters. This might also be of interest to board game purists just for taste as well as practicality.