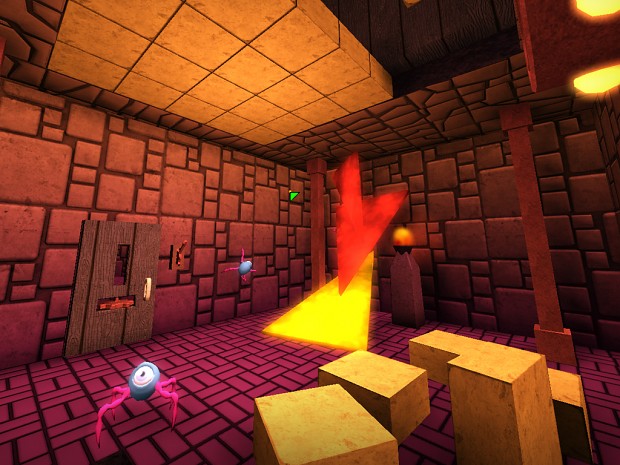 If you got TRI from Desura - download the new version with your Desura client. Or did you purchase it directly from our website? Just re-download the game via the link at the bottom of your receipt. (Send us a message in case of problems with the download.)
What did change in version 0.1.6 ?
First the sad part: your old savegames will be useless. We rewrote the save format, which was neccessary because of added functionality. The rest is good news:
performance improvements (occlusion culling, normal maps size)
hardware cursor implemented
saving issues on Mac fixed
dragging (crates and crystals) improved
climbing works better on chamfered edges
added option "Camera smoothness", makes camera rotation less direct and choppy
online version check
new shader for the TRIs - added glow to important objects
We also added some bugs ;) EYEBUGS walking around
FPS counter for testing performance, activate it with the F10 key
a small section of the tutorial level was changed (many people had problems there)
fixed (hopefully) the problem with quicksave/load resulting in gray screens
What are our next steps?
At the moment Jana is changing the whole look of the textures to a more individual and hand-painted style.
Moreover, we finished the story. This means rooms, atmosphere and motivation will finally make more sense.
Bug fixes and tweaks, of course.
Perhaps more levels.
Still unsure if you should buy TRI? Just try our demo. Download it from the TRI Indie DB Download section, with your Desura client or directly from us.
---
We also recorded two commented videos which show the main gameplay of the current alpha version:
---