Fix version 1.455
18.oct fixed a problem with unstable steelbeams that appeared ie. when driving up a ramp
Updated to v1.45
- added handmade contoures to strengthen the 3d effect.
- improved, adjusted the backgrounds.

- added camera lightsource
- decreased levels-triangles ambient
- increased camera fov
- added specular to triangle plates
- changed knotpoints color in testmode
- reactivated distances display from one cursor position to the next in editormode.
- the truck isn´t exploding that easy anymore when colliding with ropes or knotpoints.
- a fix to prevent from building the same girder a 2nd time.
- changed start sound.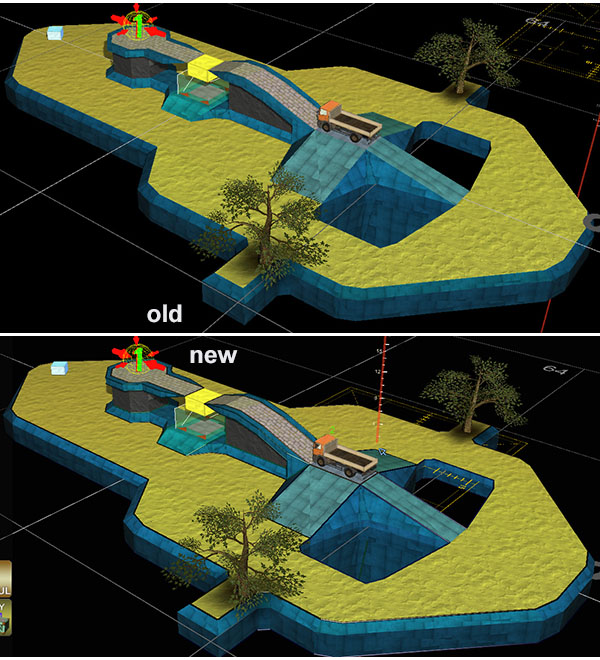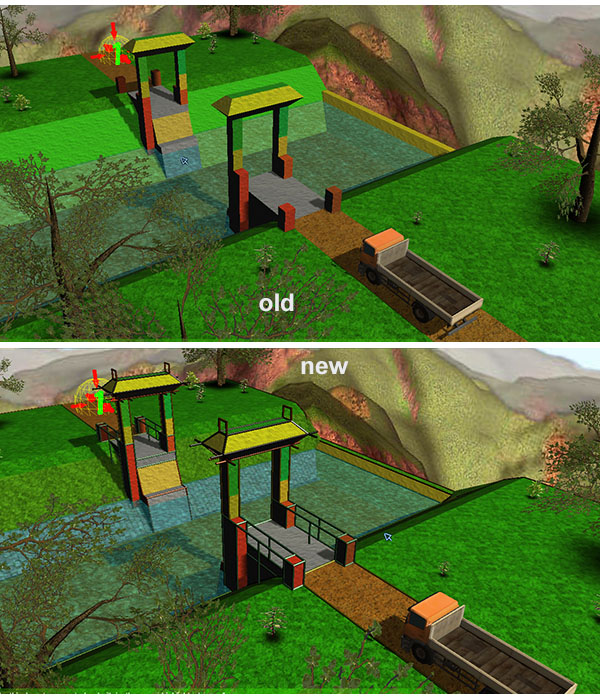 Demo of 3d Bridges v1.4 (part of 3d Engineers)
Coming with 5 tutorials + 4 levels