I've been working extensively on the AI these past two weeks. We had a rudimentary AI in the first Flash version of UFHO2, which you can check by downloading the Flash demo from this very website.
However, that was a quick AI I made when I was still less experienced.
If the AI sees he has a clear path to the gem, he will go for it: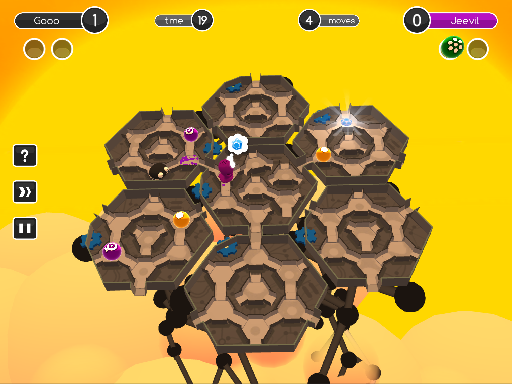 However, based on that experience and putting some more thought on it, now I have an AI that REALLY reasons: before checking what path to take, it checks if you can take the gem and takes all the appropriate measures to try and block you from taking it, including the use of powerups.
Also, when it has used all his tools, it gently passes you the turn so you don't waste your time. Here's some confused AI: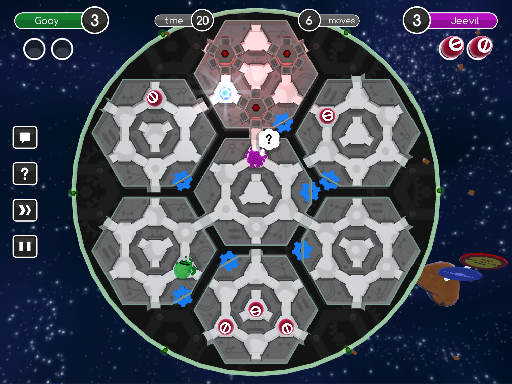 Also, when he wants to rotate the area but it doesn't have the necessary moves (you need two!), it will do this: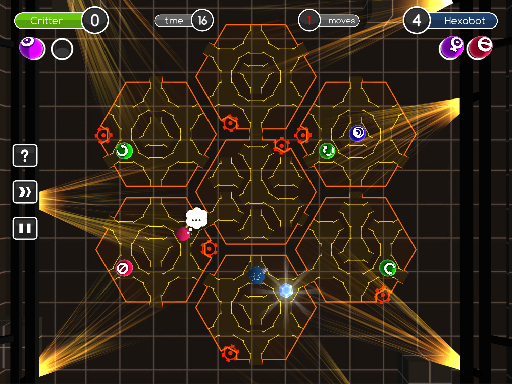 Here's the CPU thinking of using a CounterClockWise rotation powerup: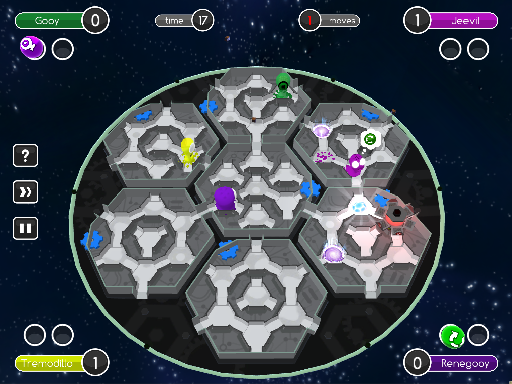 I'm really proud of the results.
UFHO2 at the bGeek in Bari
This weekend, people have been playing the game in a local event in Bari, dedicated to games, comics and videogames. The AI not only held, but it provided a good challenge even for players who got a bit better with the game.
People were generally enthusiastic of the game, with just a few that shun UFHO2 because it was not their kind of game.
Not surprisingly, despite adults sometimes say the game is difficult to understand at first sight, youngest players get the game in a matter of minutes. Here's a bunch of youngsters aged around 10 who got into some really heated matches: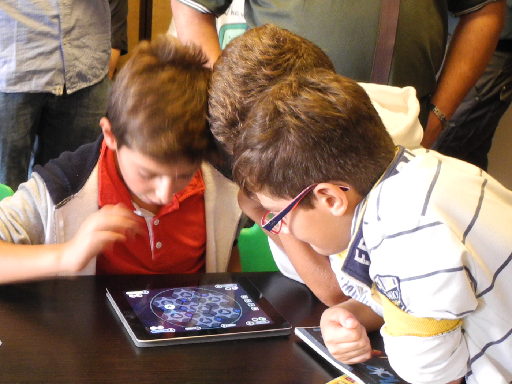 Other mixed players: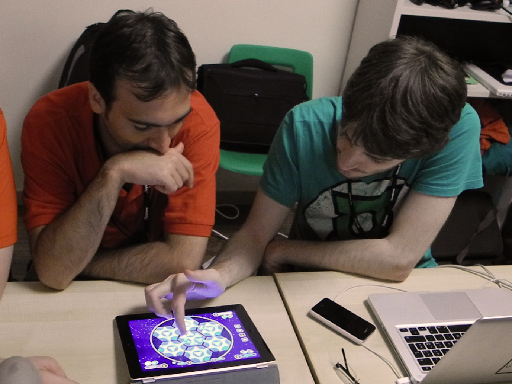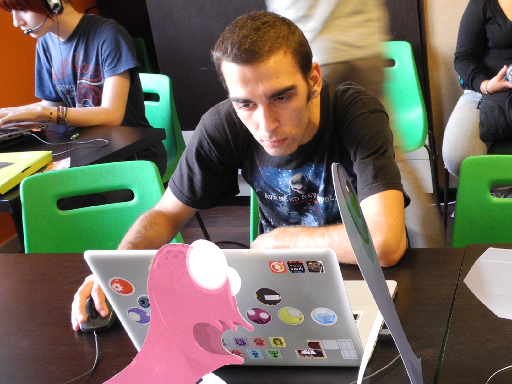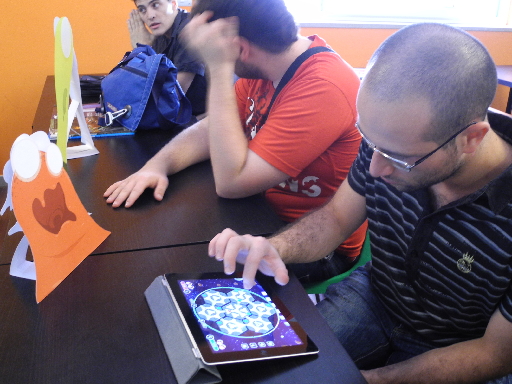 We're very happy because people love UFHO2. Until now, nobody has really said the game was too simple, not interesting, or that the graphics were not well made or even 'enough'. This is a great boost of confidence to go on with development.
Keep tuned on the game page on IndieDB and maybe subscribe to the game to be notified when it'll be out (on iOS but also on Desura). The release date is approaching fast!