We recently completed the March Mayhem Alpha testing period for Das Tal. Since we haven't provided any updates here in a while, we're posting some thoughts on what went well, what didn't go so well and some of our plans leading up to our next Alpha testing period (which is planned for July).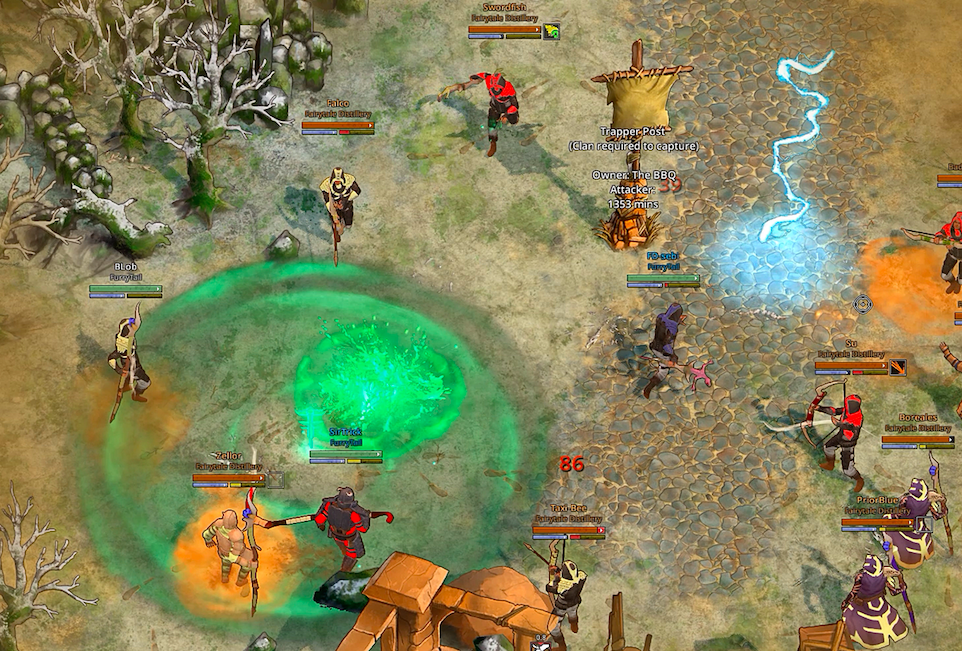 What worked well
The valley defense / donation system was a fun way to get some clan rivalry into Das Tal Though we need to make sure to encourage donations during prime-time instead of late at night.
Caravans and the re-balanced meteors and carcasses dished out a good amount of resources to solo players who could get better equipment and actually keep it due to the new drop chance system (which has since been improved to not reward chain-ganking).
Skill balance: We have heard that basically every weapon / armor class is overpowered. Which is good in our book. Though we definitely have to look at some easily exploitable skills (Stasis, I'm looking at you!).
Server stability and performance: Outside of one crash bug that we fixed in the first couple hours of the alpha test the server chugged along perfectly fine with no hick-ups. Which made administrating it a bit boring for us, to be honest. No fires to put out. =D
And, as I posted to my personal facebook page last month: I personally had a blast playing with all of you. Every hour or even half-hour gameplay session got me tons of fun and meaningful PvP and EXACTLY the kind of experience I wanted to make this game for. Me gusta.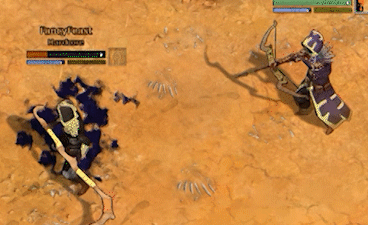 What needs improvement
But then obviously not all is roses and unicorns in the valley. We're still in alpha and there is definitely a lot left to work on. Our major challenge: Retention. We currently have two major problems in the game that - to be completely honest - I hoped I had already improved more. But yeah, that's game design for you - if you don't succeed at first: Try again!
Our number one problem is the fact that a too-large number of new players frustratedly quit playing Das Tal very early on. On the one hand this is to be expected in a harsh open-PvP world as ours that definitely still has a lot of usability improvements ahead of it. A lot of frustration is based on how bad I'm currently explaining the game system. Which is easily changed but takes time.
On the other hand we feel with you and agree that "noob ganking" is currently too easy and stupidly actually being rewarded by the game mechanics. And that should not be the case ever. Every fight in the valley should have an appropriate risk associated with it and we certainly need to do better in this area. And yes, this connects to the often reported problem of "zergs are too powerful". We noticed that, too.
Problem number two is a form of "I've got it all - now what?". Meaning that there is very little progression in the game once you've got your settlement all upgraded and the best gear. Both of those things were way too easy too achieve in the last build. And in addition a lot of long-term features are still missing which should give you ample reason to continue playing for many months if not years. We have big plans. But more on that below.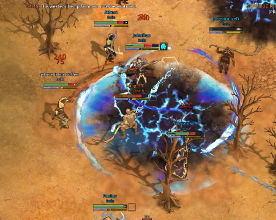 New features we're working on
In a completely unsorted fashion:
An out-of-game-progression / achievement system that will allow you to unlock avatars, titles and skins by performing certain feats during the lifetime of each game world.
New and improved ways to find friends, mentors and a clan plus a ton of social features (/whisper, friends-lists, friend invites etc.).
A re-design of the current XP system that makes it very easy for late-comers to catch up to veterans but also is way less confusing and more rewarding than the old system.
Easier character re-training and multiple character slots for more experimentation with the new upcoming abilities and ability sets.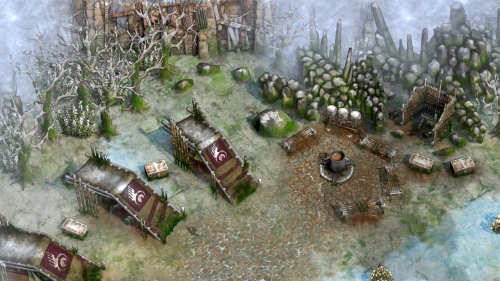 A system to distinguish between newbies and veterans that makes it very explicit to people when they're dealing with newbies. And a couple dozen ways of making it less desirable of ganking too many newbies - without resorting to the usual safe zone and PvP flag mechanics.
We'll also increase the protection you have while using buildings (dojos, workshops) so that just backstabbing someone while they change their skills is a bit less … easy.
A "show the zerg on the map" system similar to what you might know from Albion Online which allows solo players and small groups to evade large groups of players (if they wish to do so) and that encourages smaller fights.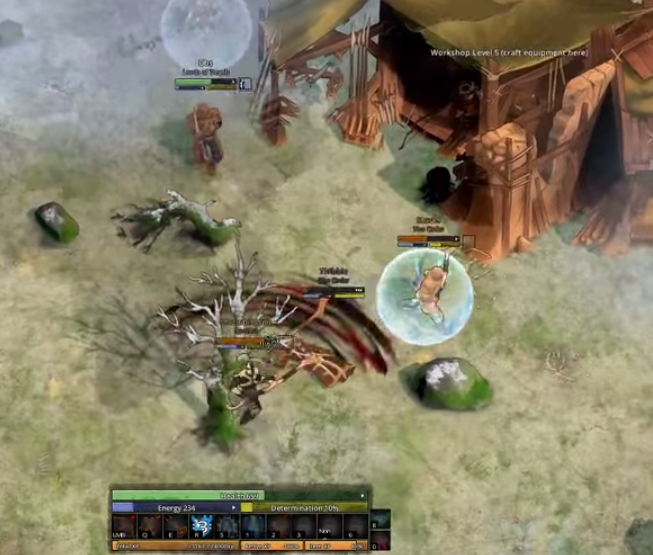 A proper tutorial that allows new Das Tal players to learn the basic controls of the game and how character progression works before getting dropped into the main game world. It will also allow for more experimentation with your class combinations before locking those in.
A MASSIVE AND UTTER re-design of our map building approach and tool set. Eventually we are going to land at a world map that is larger, resembles an actual valley in structure, allows for more space between newbies and veterans, adds a timed progression through the game world and actual rewards for exploring this world. There will be many server firsts to strife for, promised. And a couple of neat thingies to collect.
The addition of a large number of new buildings for settlements. New settlement versions in different sizes and flavours. And settlement slots that unlock over time. All of those changes are geared towards granting smaller groups of players a base to start from.
And then yeah: It's time for some territory control. We all love those EVE Online galaxy political maps and we feel that similar spheres of influence should also be in Das Tal - and built into the game's map.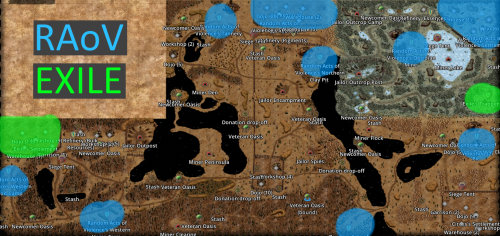 Oh and I am personally really looking forward to working on our "fight club" system which should allow Veterans to compete on a 1on1 basis both daily and over the course of a game world. I'm so fucking excited, I want to start working on it today. Sadly I can't but I'll push for it very soon. =D
And then there are a million other things aimed at improving long-term motivation for all players and the first-time-experience for newbies. If you're interested in receiving updates and being notified when we start our next Alpha testing period (likely in July), click here.