The past month has been pretty hectic for me, and progress has been a little slow. Still, here's an update for the month of October.
Facebook Page!
Hey guys, I've made the Facebook page for Solitary available! I'd greatly appreciate any likes or shares you guys can give the page!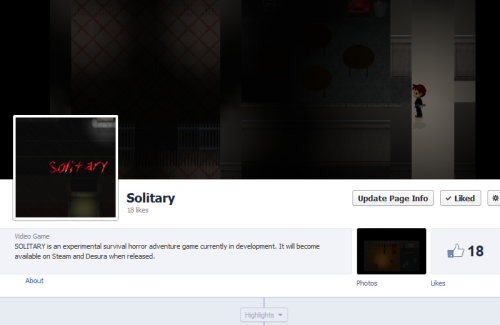 Like here: On.fb.me
Game Updates
The large focus this month has been on the hospital area. It's pretty huge and incredibly detailed. Extra thanks to my friend Jalane Farrington for providing the art assets for the hospital!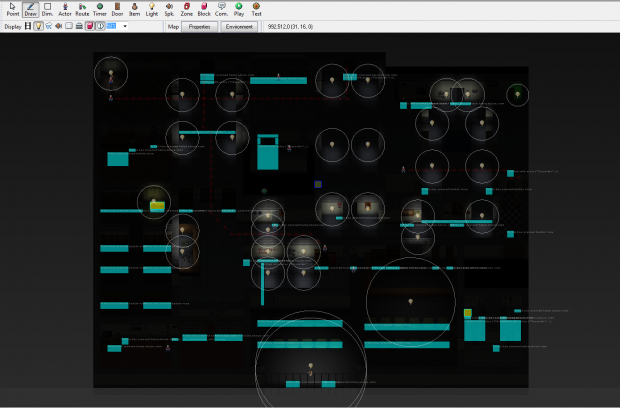 The hospital is one of the centerpieces of Solitary, with focuses on puzzle solving and atmospheric pacing rather than a series of jump-scares. The map is pretty large, and lots of text bits have been added to give further exposition and backstory to the world of Solitary. It's pretty extensive, and definitely my best work so far.
Chapter One is almost finished! That's a third of the game done!
Some aesthetic changes have been made to make the game look better, different fonts, text fade, new interfaces, stuff like that.
Lots of new music tracks by composer Kevin Macleod.
Check out his stuff here: Incompetech.com
Download the demo!
The demo is still available for download off of ModDB! I'd greatly appreciate any feedback you could give me! Stay tuned for further updates!

---
Like us on Facebook: On.fb.me
Rate us on Steam Greenlight: Bit.ly
Check out 001 Game Creator: Engine001.com