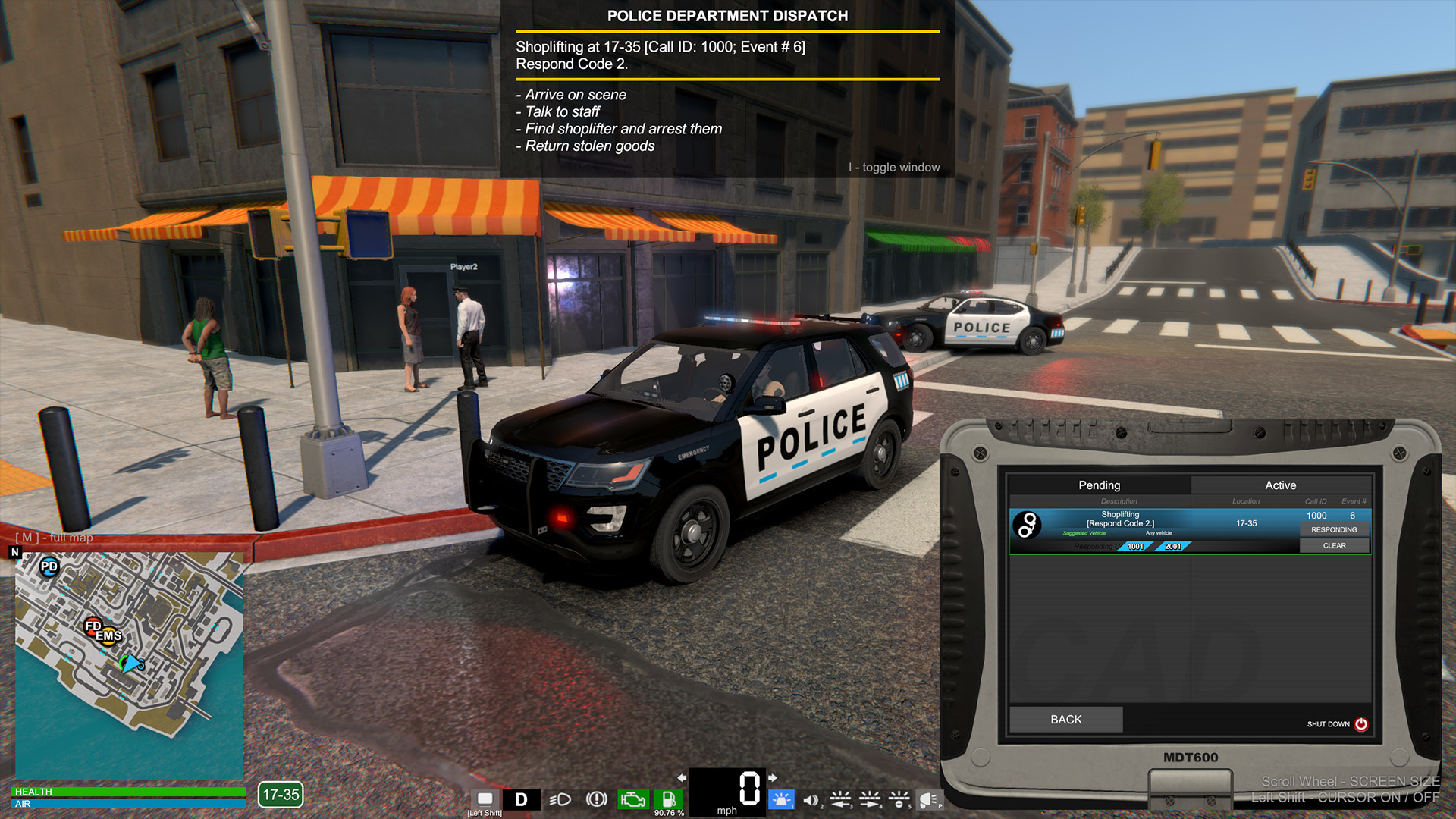 Hello all,

We have just released the January 2021 update for Flashing Lights! We have an updated callout dispatch system for multiplayer calls on the new map. We also have new dumpster fire callouts for the fire department.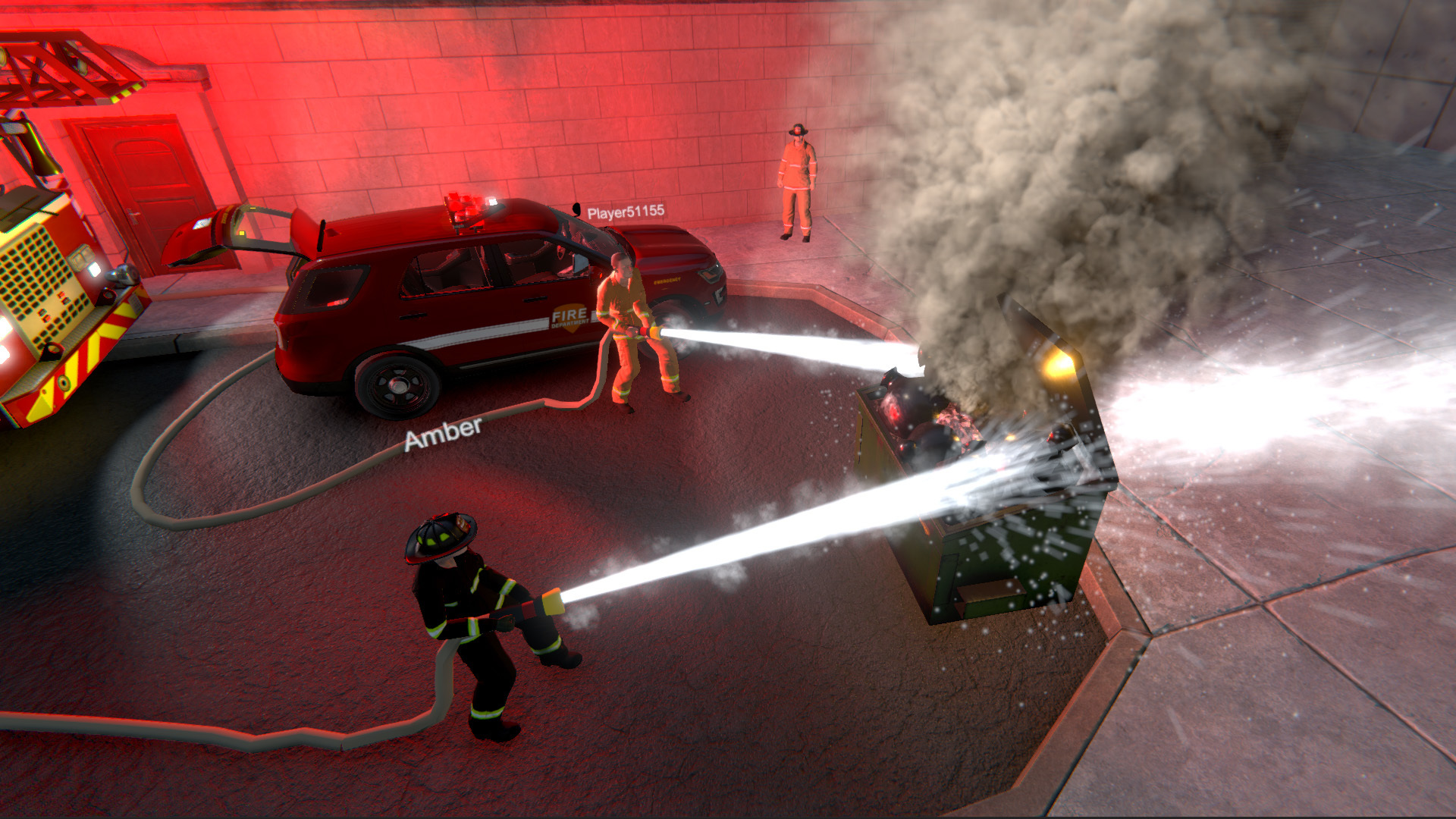 If you are yet to try Flashing Lights, now is a great time to jump in, with new updates being released regularly.



Full Update Notes
New (Updates for the New Map)
- Updated dispatch now has multiplayer support
- Dispatch supports multiple calls at the same time across departments
- CAD update to join/leave missions now in active calls tab
- Calls now end after timeout if no players are responding
- New Dumpster Fire callouts for Fire Department [ID 2001]
- New garbage dumpster models around the city
- Bus stop models around the city
- Power Off button now appears on every screen on the in-vehicle computer
- Mission complete UI pop-up now shows when the call is cleared, but does not issue any points. Points are now given for player actions in missions only
- Another suspect registration point added at the back entrance of the Police Station
- Added info icons on vehicle HUD for computer input [Left Shift] and extra lights input [P]

Fixes
- Random fire callouts could previously spawn with no fire (New map)
- Shop owner's walk animation fixed when items are returned
- Time it takes to extinguish fires is now faster (New map)
- Fire Tanker truck's rooftop lightbar scale increased
- Fire Ladder truck's doors do not disappear in the distance anymore
- Christmas hat removed :'(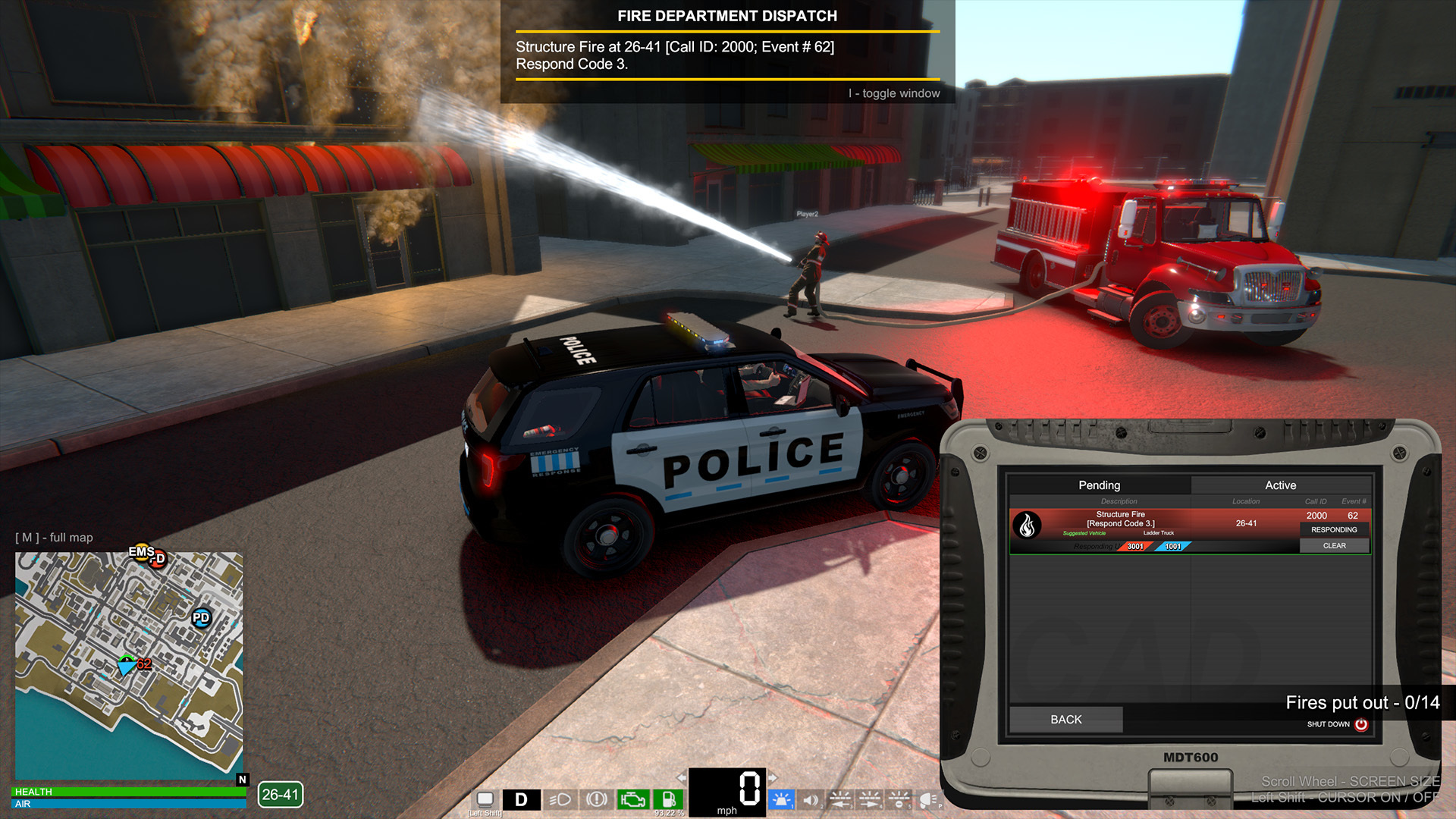 We have further exciting updates coming over the next couple of months:

February: Optimised Map Release Part 3: Overhauled traffic AI + traffic will appear on the streets of the new small map.

March: Optimised Map Release Part 4: Fully functional enhanced and optimised new map. This will form the foundation of the ongoing game development.