The new alpha version v0.29 brings new stuff and probably two of the most anticipated ones: background music and customizable controls. But also new content and several changes.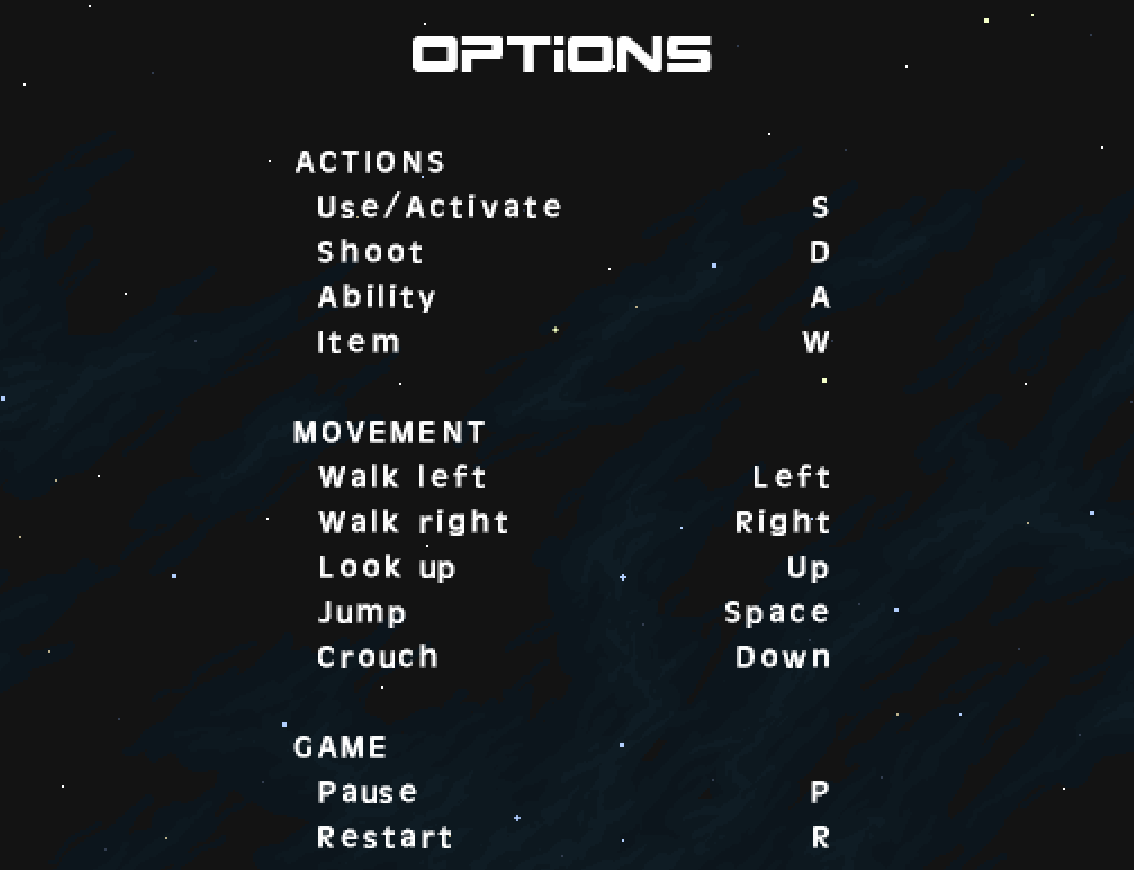 There is a new section in the option menu now, where you can modify each keyboard key individually. Of course the changes are saved between sessions! :)

There are four new items. The first is a generic passive items which heals 1 health, gives 1 armor and 6 credits. It represents a mix of all collectable items in one. The next one lets you double your current amount of armor. The third is a tricky one, it doubles all collectables in the current room, like hearts, coins and armor. Last but not least, the nanobots, which gives you chance to get a shield each room you enter.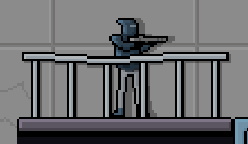 The graphical polishing of the game is an ongoing part of the developement. One small but in my opinion cool looking thing is, putting the railings in front of the player.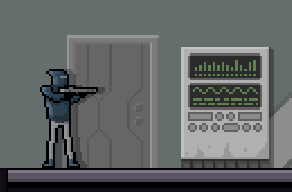 Also the black borders of background graphics like the computer were removed, so they appear now more in the background and don't confuse the player that much.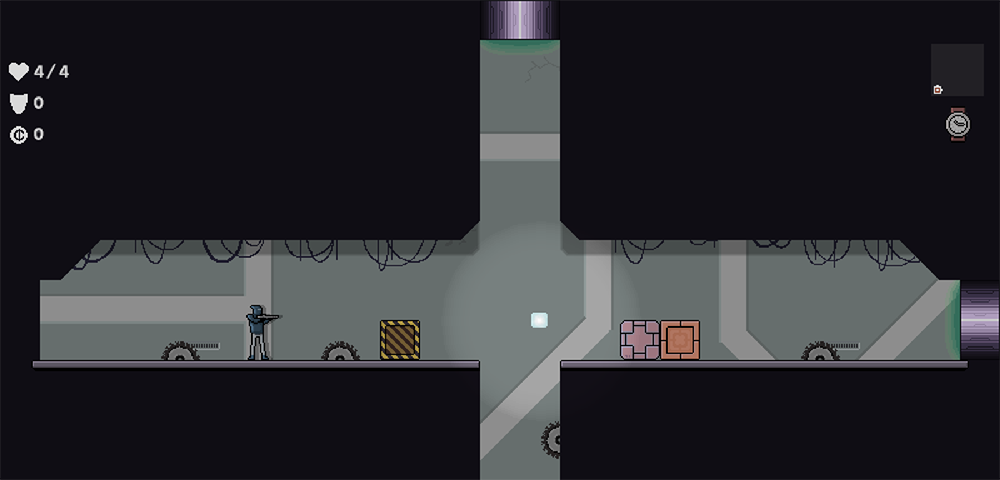 There are also new rooms for each stage, mostly with lots of traps and no enemies and items.
Here is a list of all changes of alpha v0.29:
added:
- customizable keyboard controls in options
- background music
- new passive item "nanobots", which gives you chance to get a shield each room
- new active items which doubles your current amount of armor
- new passive item "4in1", which heals 1 health, gives 1 armor and 6 credits
- new active item which doubles all collectables in the room
- new rooms with lots of traps and no enemies
changes:
- changed buddy graphics to make them more distinct to enemies
- railings are now in front of the player
- changed computer graphic so they appear more in the background
- clarified item description of lifestel, regeneration, harmony and rage
- draw heal text of lifesteal at character instead of enemy
- removed unpopular destroy bullets item and made it an ability with a 3 second cooldown
- removed need of unlocking items (will return later)
balance:
- bosses are now immune to slow, root and knockback
- increased size of small helicoper making them easier to hit
fixed bugs:
- removed lifesteal heal text showing when no healing occurs
- fixed moving text when going to game start
- removed destroy projectiles in wront item pool