Hi guys!
I have reworked the UI. I guess it's better now. Much better...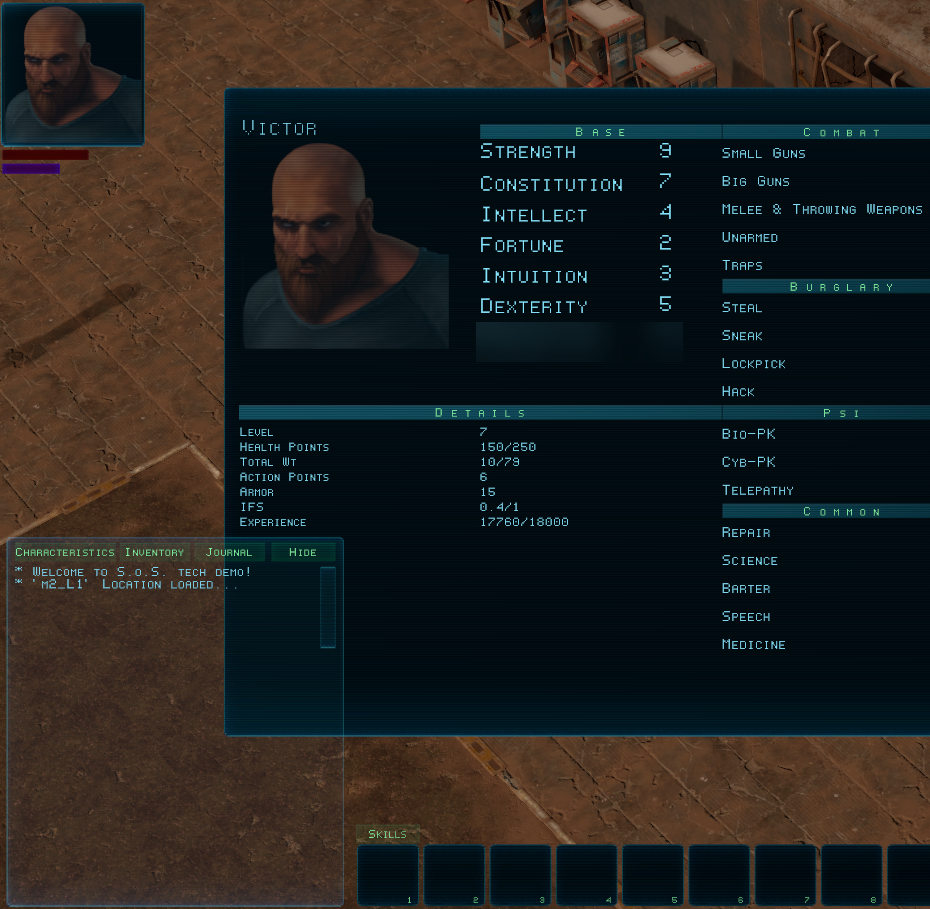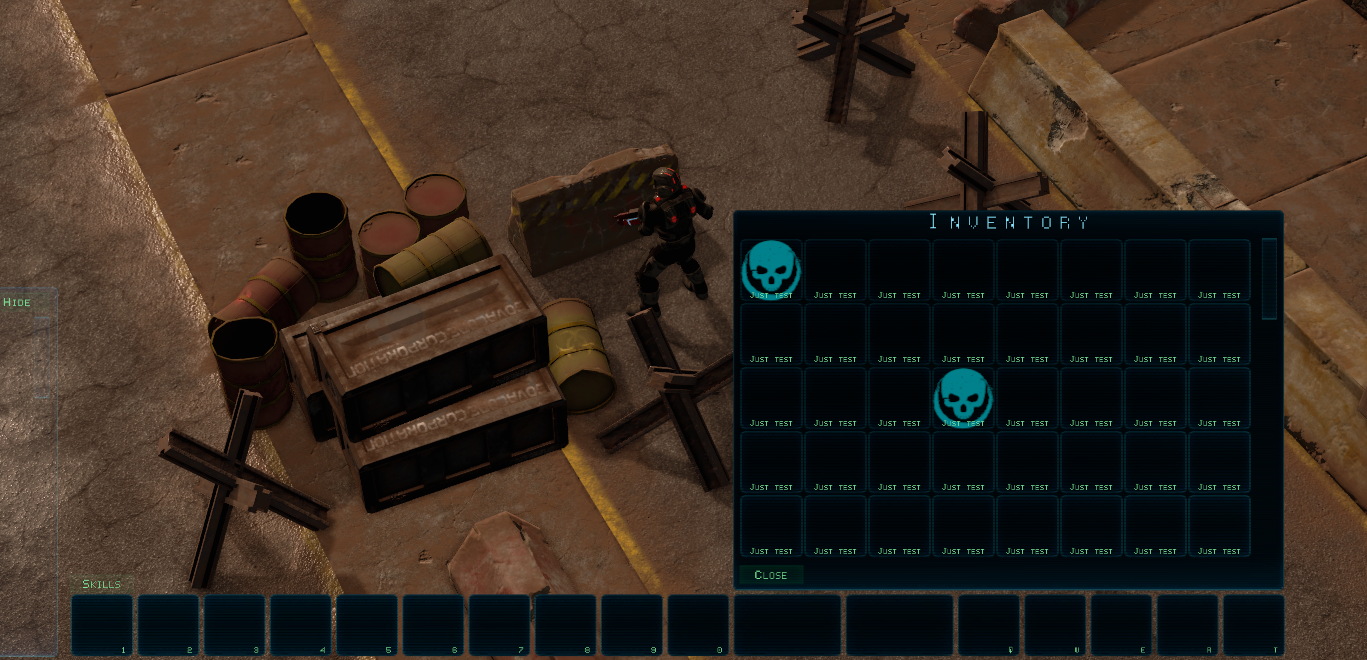 Also you can see my draft of base abilities and skills. It's *not* a final yet and could be changed. But I can say for sure no Charisma will be.

You know, in general - the concept of 'Charisma', as for me, quite loose. If one of the person is considered charismatic for a couple of others, then it's not a fact that he will be charismatic for everyone else. With these thoughts, I decided to add such a thing as - the archetype. And now a little bit more details – how this parameter will change a role-playing component of the game.

At the moment I'm planning to introduce seven archetypes:

1. Cop
2. Corporate
3. Dealer
4. Techie
5. Nomad
6. Solo
7. Anarchist

On these archetypes will be based mechanics of how other NPC will relate to the player. For example, playing as an Anarchist type, the player will feel strong pressure from local 'cops' (I mean local representative of the law). But at the same time, the player will be easier to communicate with the underground. This will bring the variability of the getting the quests and completing them.

Small demo: different archetypes can get the same quest 'Find a murderer of Lora' in the city Dark Water's Peak but its gonna be in different ways

1. Cop archetype, with positive karma, gets a quest from sheriff to find a murderer of a local prostitute - this is the role of a good cop.
2. Anarchist archetype, with any karma, will be arrested on suspicion of the murder, and he has to escape from the prison and prove his own innocence - this is the role of a scam/punk.
3. If player has negative karma and Cop archetype, then he gets this quest only by finding important clues or information about it - this is the role of a bad cop.

And here, I guess, comes the question: there are will be some quests that are available to this or that archetype? The answer is – not exactly, but there will be certain nuances: if the main character is Nomad but has high Repair skill, then the probability of getting the quest 'Repair of the air purifier' in Vetrograd is very high.
Thanks!