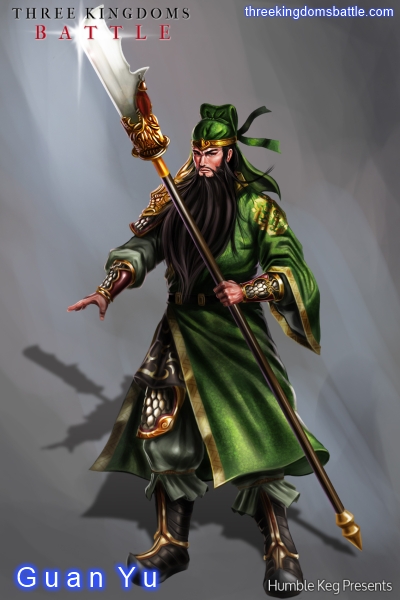 This is Guan Yu.
He is so famous in Three Kingdoms.
Besides, he is also adored as if he is GOD in Chinese.
The detail is below.
Name : Guan Yu
Faction : Shu
Ground Leadership : 97
Water Leadership : 78
Power : 98
Wisdom : 82
Politics : 64
Charisma : 96
Biography : En.wikipedia.org
This is the first pure browser game for E-sports in the world.
You don't need anything but just browser.
There will be open beta test on Saturday 20 October 2012.
Just join and activate your account for notification.