New Sector Six version can now be downloaded! The biggest change of this massive update is the whole combat!
Abilities

Abilities has been reworked!
You cannot spam abilities anymore, after using an ability, it will have to cool down.
That means in order to fight efficiently, you must fill your ability bar with abilities.
Using many abilities instead of one should make combat much more exciting!
Abilities can also be unleashed.
Unleashing ability is like making a critical hit in other games, except that every ability does something unique when unleashed.
Please note that most of abilities cannot be unleashed yet.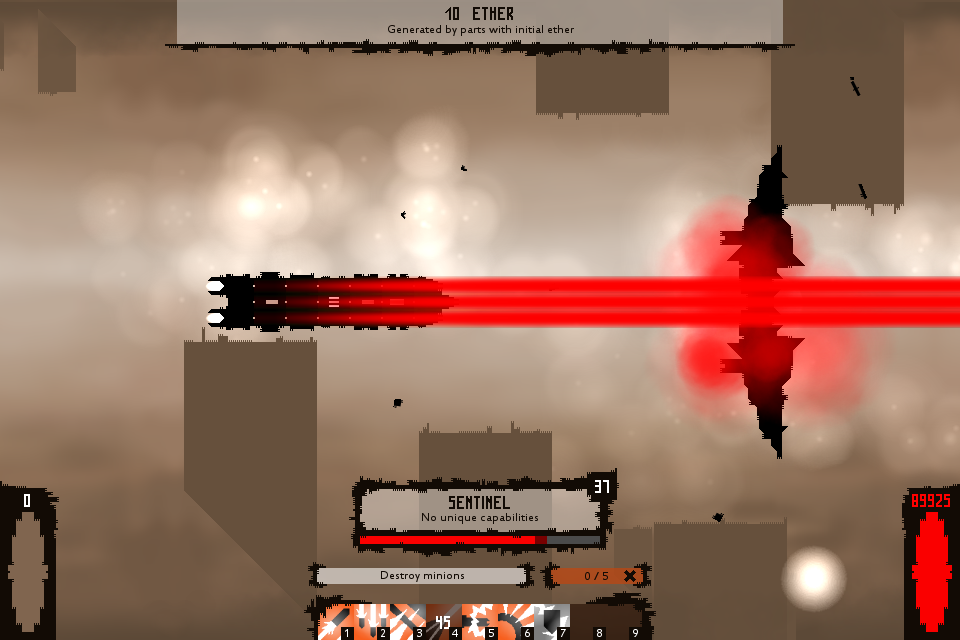 ​Attributes

Now there are four attributes, one for each class - aggression, resistance, mastery and capacity!
Attributes are like passive abilities, except they have no cap and have dominant bonus.
Dominant bonus is only active if class of the attribute is dominant.
For example capacity, carrier class attribute, will grant damage bonus if player has spent most technology points on carrier class abilities.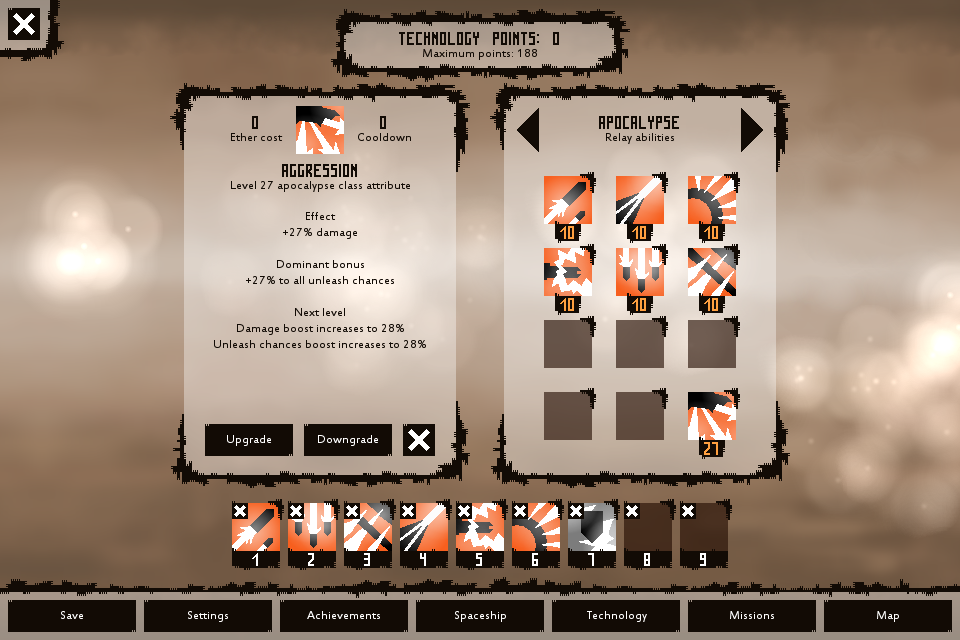 ​Enemies

A lot of changes has been made to enemies!
Destroying breakable enemy segments is now the key to weakening or even destroying enemies!
Enemies now have destructible weapons, armour, weak points, repairing pylons...
More segments will come in future with new enemies.
Enemies now use more interesting attacks and now can have up to six of them!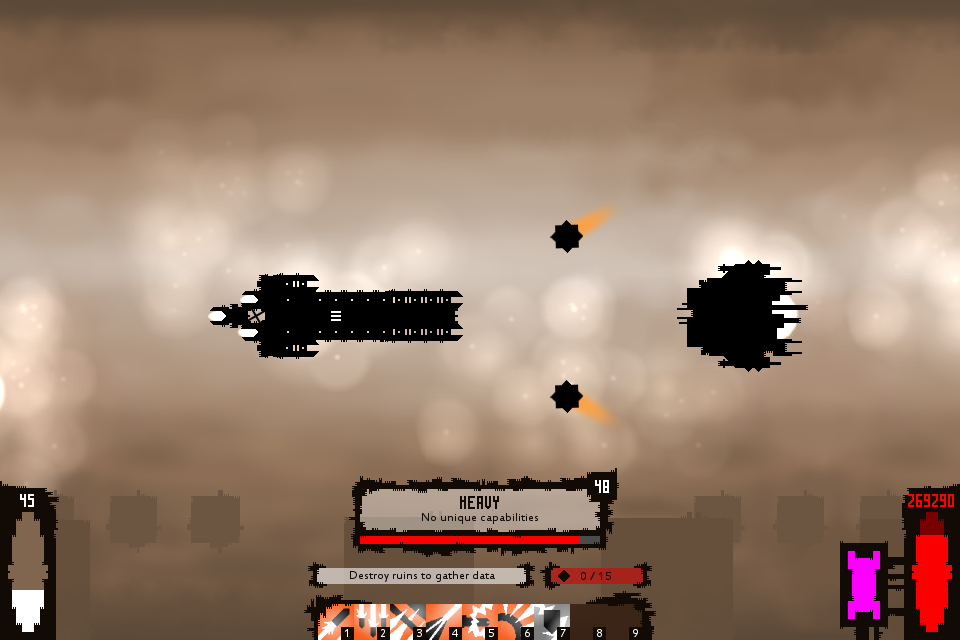 Shields

Now player and enemies can shield themselves!
Shield protects from abilities and projectiles, except piercing ones.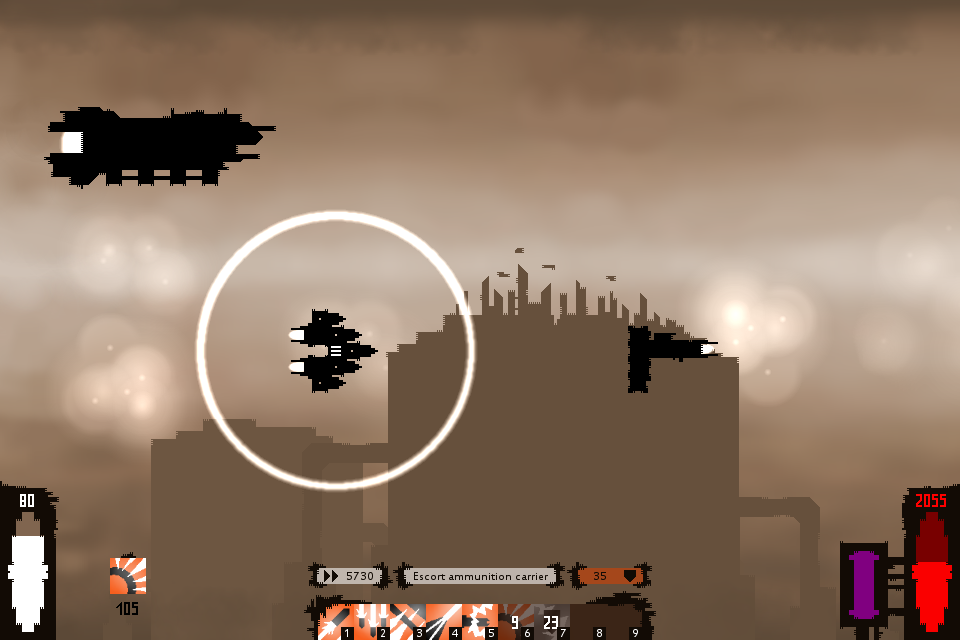 New boss

New boss has been added!
Armoured colony seeker owns three repairing pylons, six deadly attack abilities and three guardian minions.
Defeating armoured colony seeker will reward player with three optimized or better parts!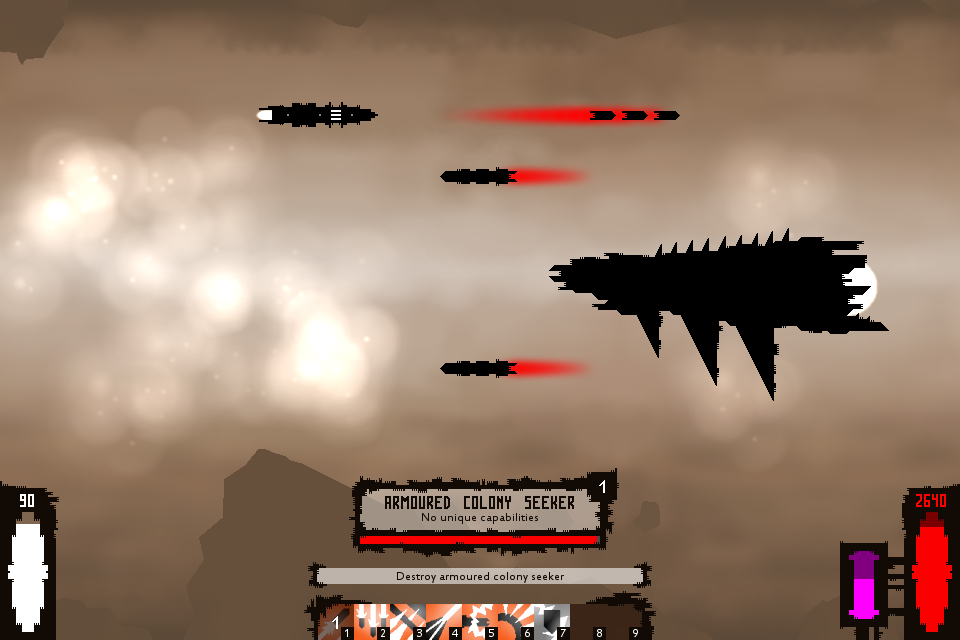 ​Control customization

Now player is able to customize the way game is controlled!
Don't like holding Q to use alloy container?
Change it any other key on the keyboard!
​New parts

Now spaceship parts can have unleash chance and attribute increasing properties!
Amount of possible unique parts has vastly increased, although not all of those part properties are useful yet.
​
Mac and Linux

My publisher has helped me to compile Sector Six for Linux and Mac platforms!
Hopefully more people will be able to enjoy Sector Six.
​
Minor improvements

There's hundreds of smaller improvements!
Graphical fixes, interface improvements,

Give me your feedback

With so many changes made, I'm sure at least some of them require tweaking.
I will continue working on combat after this update, but I need your feedback!
Glitch? Overpowered ability? Annoying enemy? Unfair difficulty?
Leave a comment and I'll try to fix the problem!

The future?

After this update, I will be making new tutorial, polishing new combat and adding content like new abilities and enemies.
Aside from that, I will work with my publisher to make Steam Greenlight and Kickstarter campaigns!
Keep an eye on updates!

Until next week, I'll be waiting for your feedback!

PS.: This version has no tutorial and story mission II. This is temporary.