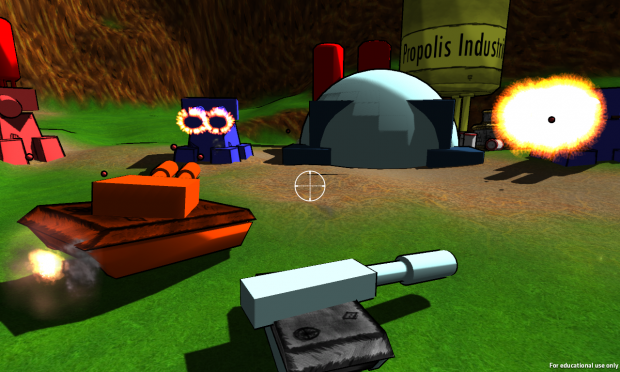 Turret repair
It is now possible to repair your turrets whenever you want. In the turret build menu there is a "Repair Turret" button. Here you get a wrench. With this wrench you can click on the turret you want to repair. If you can repair this turret the wrench will rotate. You pay 50% of the funds of the original turret to restore 10% health per second over 10 seconds.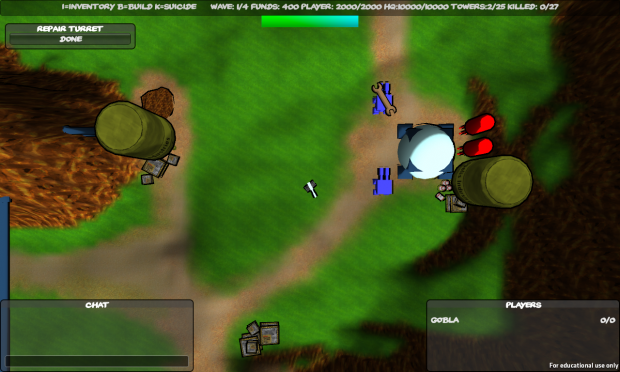 Ingame Menu
The ingame menu now holds the control options and graphic options. The graphic options allow you to tweak to graphics for almost any computer. The control options give you two reversibility options. The first one gives you the option to invert the camera Y-axis. The second option gives you the option to reverse the steering when moving backwards.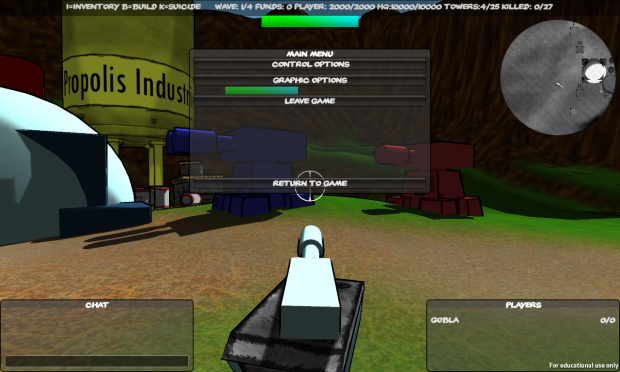 Props and Turret style upgrade
Some maps have props scattered around to give the map more filling. The turrets also have renewed models and textures.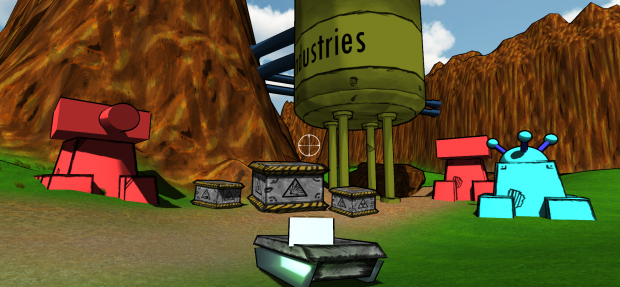 Cannon update
The cannons have been upgraded in style as well as animation. When firing the cannons there is a small recoil of the front barrel as well as a flame out of the nozzle. This effect gives a more lively feeling in the game.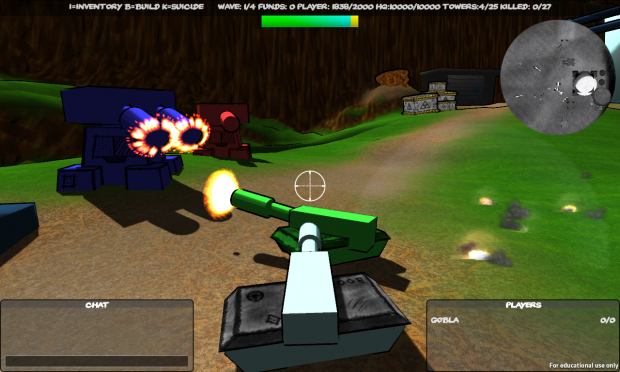 Other updates
A minimap radar is now available.
Huge improvement in overhead when tesla cannons fire.
Various bugfixes.
Reduced lag with busy battles.
Introduced a background buff & stats system (repairing turrets works by this).