I've made steady progress over the last two months, adding new features to the AI, new objects, weapons, armours and items and implementing new paradigms like helmets. I finally threw out the old inventory UI and re-built it. While not exactly sexy, it's the foundation of a new direction for all parts of the game UI and user experience.
Read on for a quick overview of the latest changes, plus a secret surprise.
Updates in brief:
- Implemented a completely new inventory UI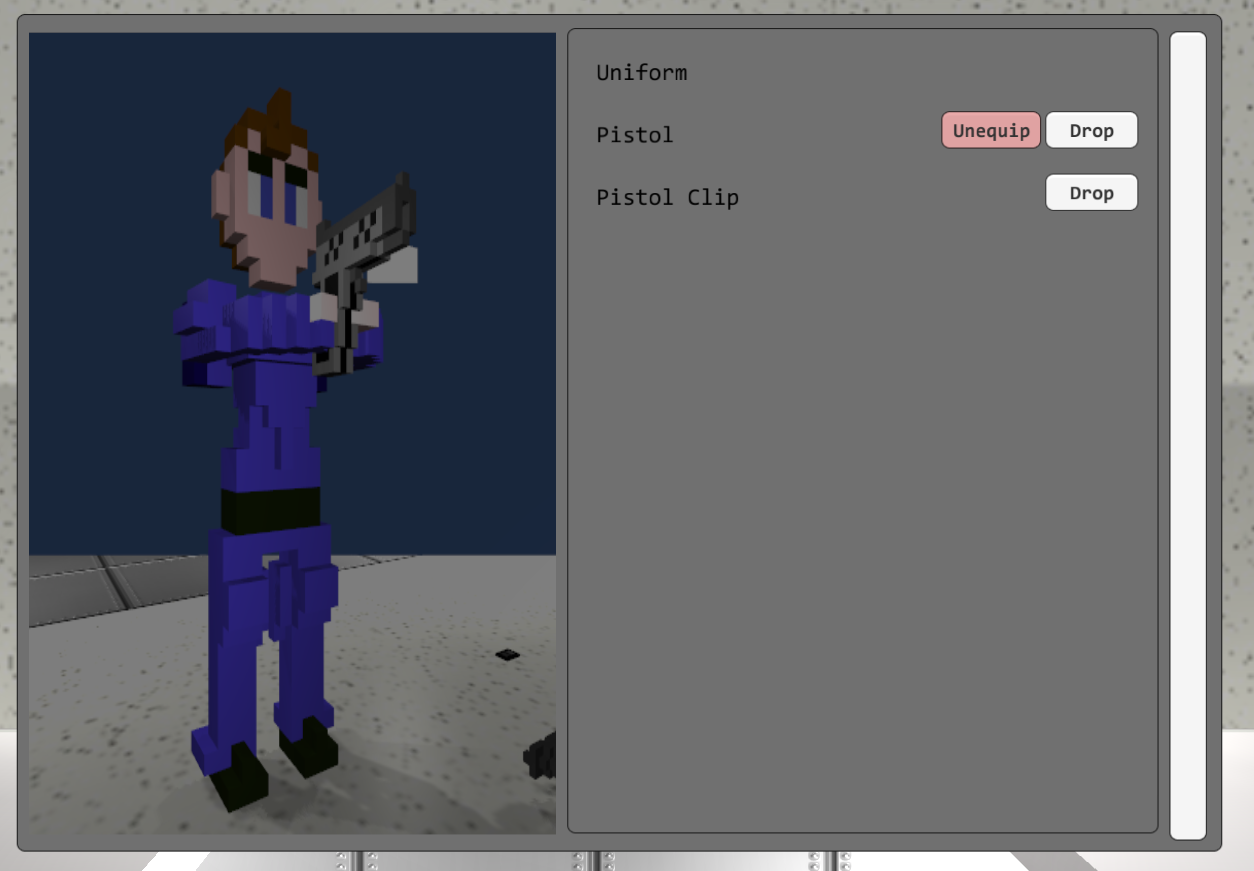 - Finished the job of removing all the old PicaVoxel models
- Added a random chat string list to the dialogue handler and use that for random chat instead of the hard coded strings
- Added item value and rarity
- Created an inventory randomiser that works on all containers (including NPCs). Can specify parameters for what value and rarity are added to the container and whether to add weapons or armours. Can specify how many random items to add. Preserves existing items.
- Automated creation of the AvailableItems list by adding a Resources folder under Assets\Items and iterating all prefabs into a List
- Laser pistol and submachine gun working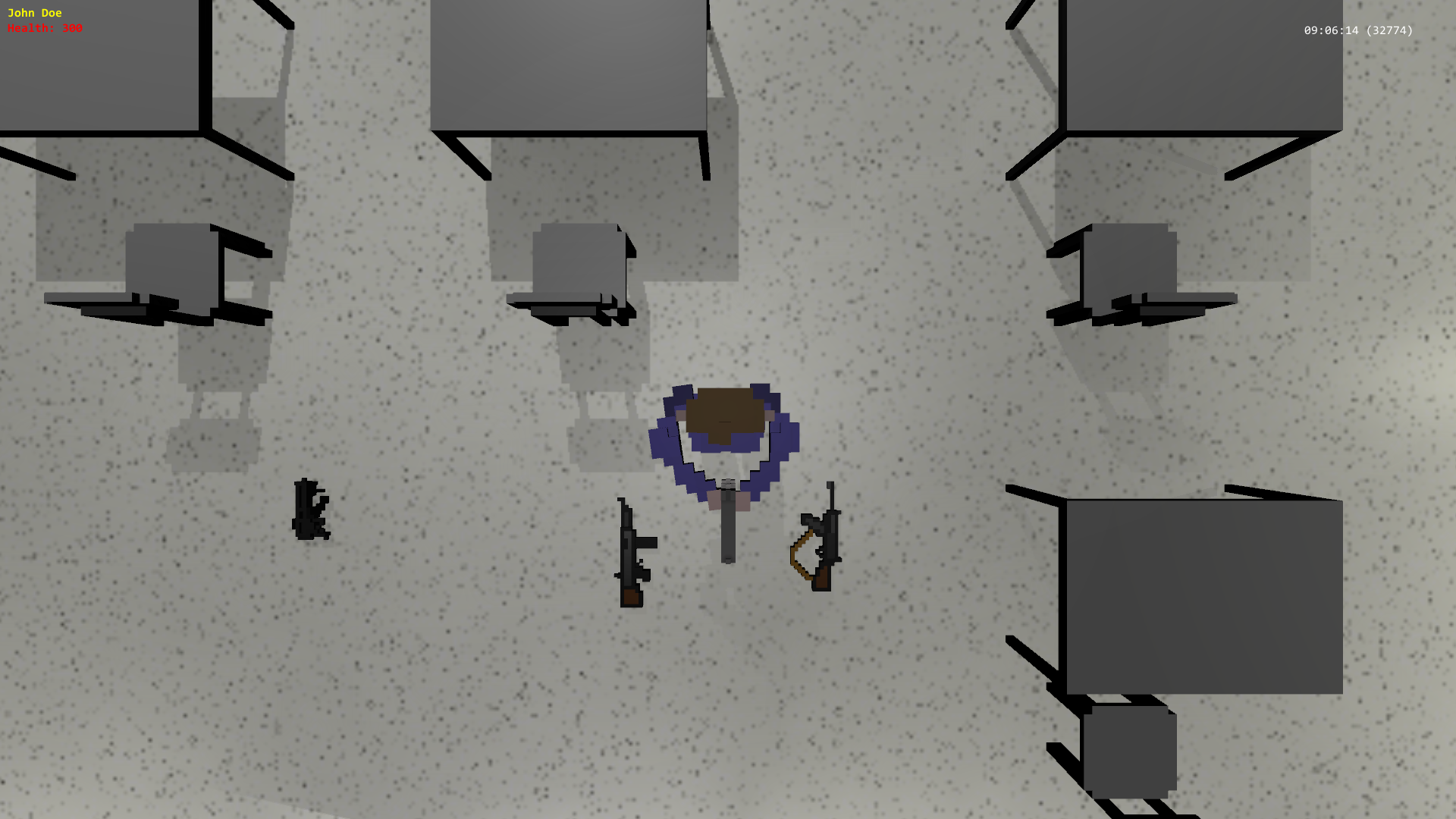 - Fixed up rollover so it works on all items generically by traversing the children's renderers
- Added free roam for NPCs with no schedule
- Added mouse rollover for items
- Added TAB key support to show all items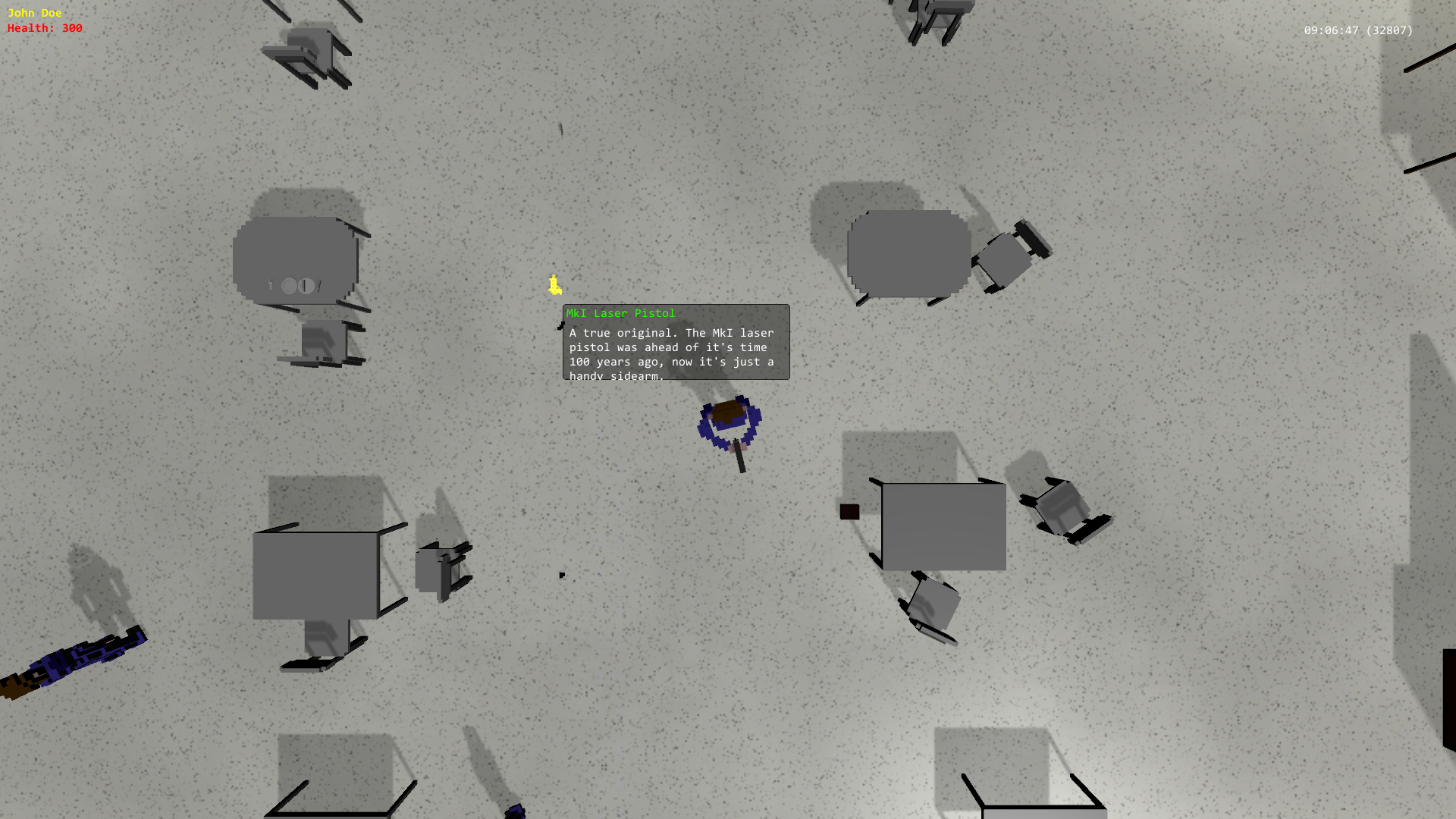 - Started building a player ship
- Put different heads on a bunch of the NPCs
- Gave all NPCs a schedule
- Added blood decals when damage is over a threshold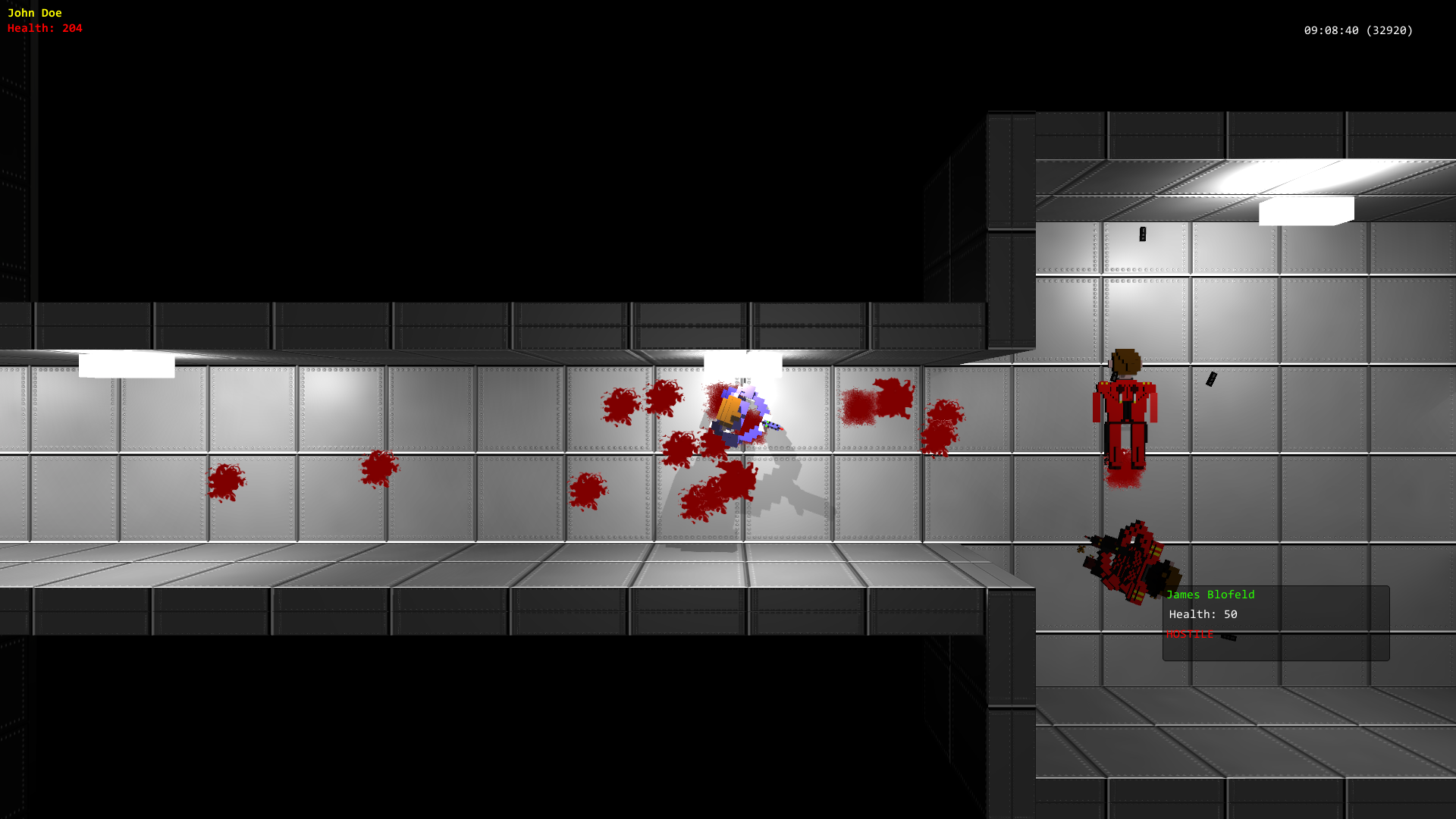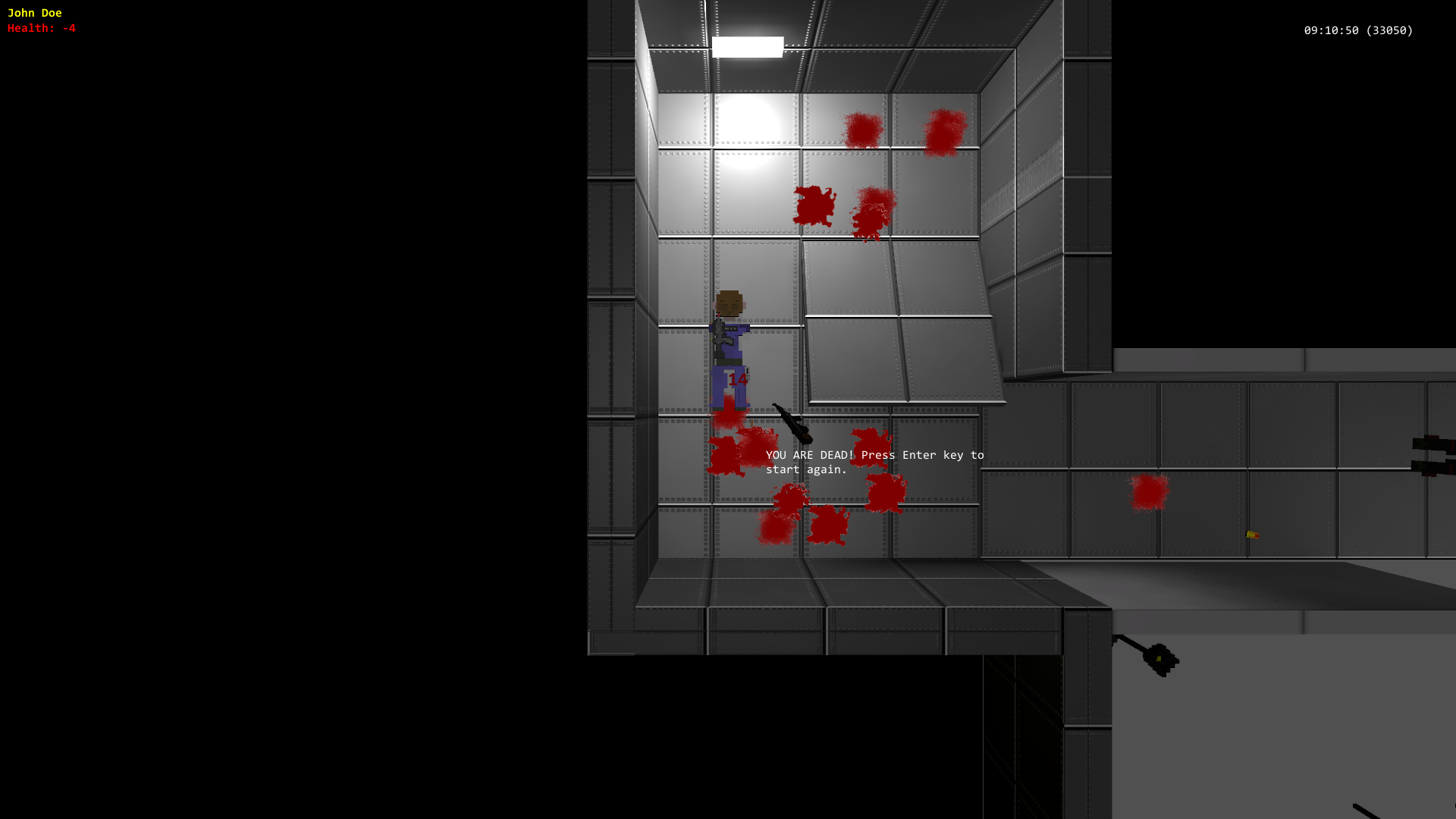 - Implemented the Normal AI with schedules and random doings
- Sped up projectiles
- Increased NPC movement speed
- Greatly expanded the FindTarget code to consider many other scenarios and alternate options
- You can transition between floors and there are two floors to explore.
- Expanded combat AI decision making
- Added Battle armour
- Finished Scout armour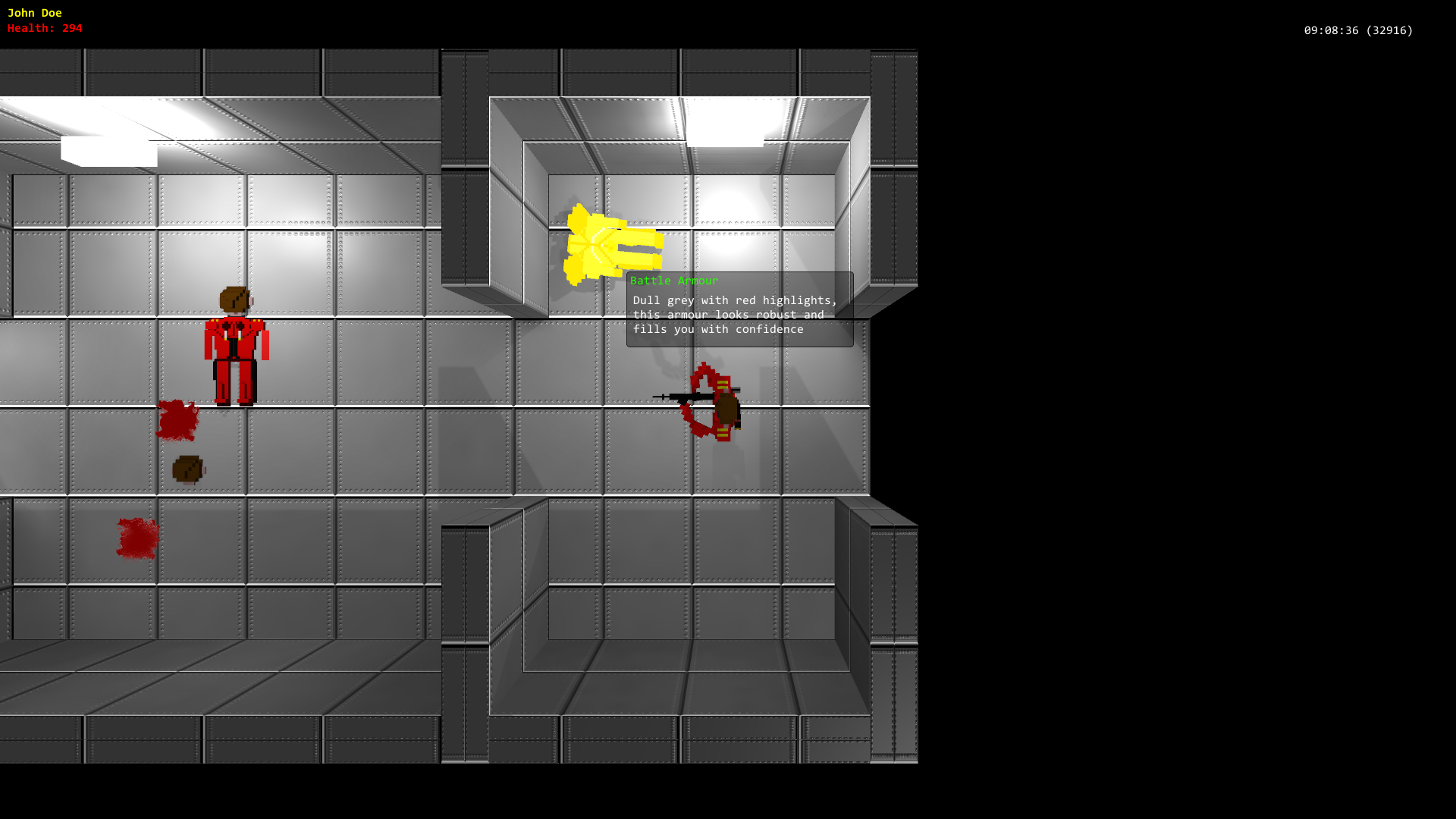 - Added helmets. Player can now put on and take off a helmet separate to the armour (you can mix and match)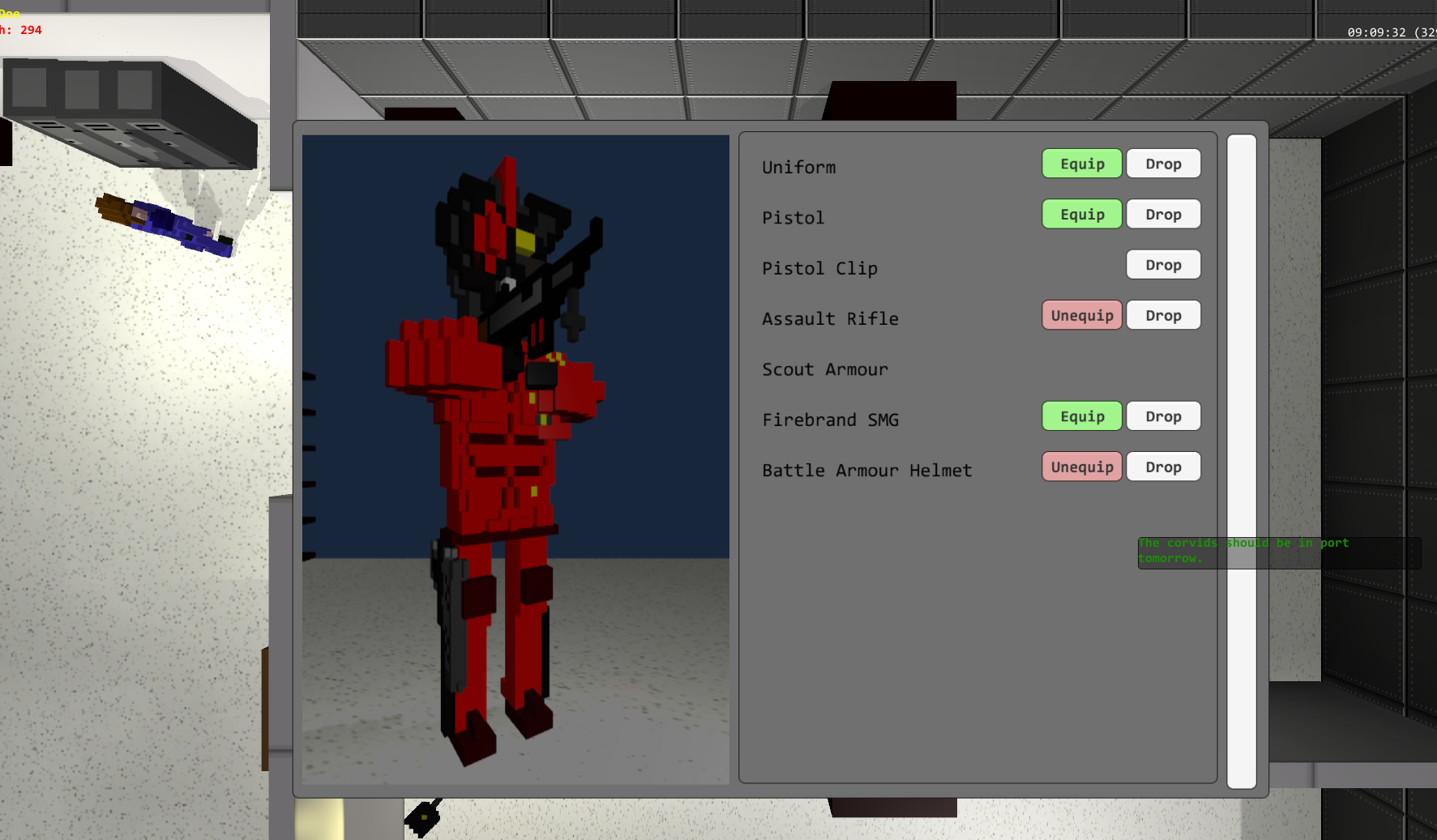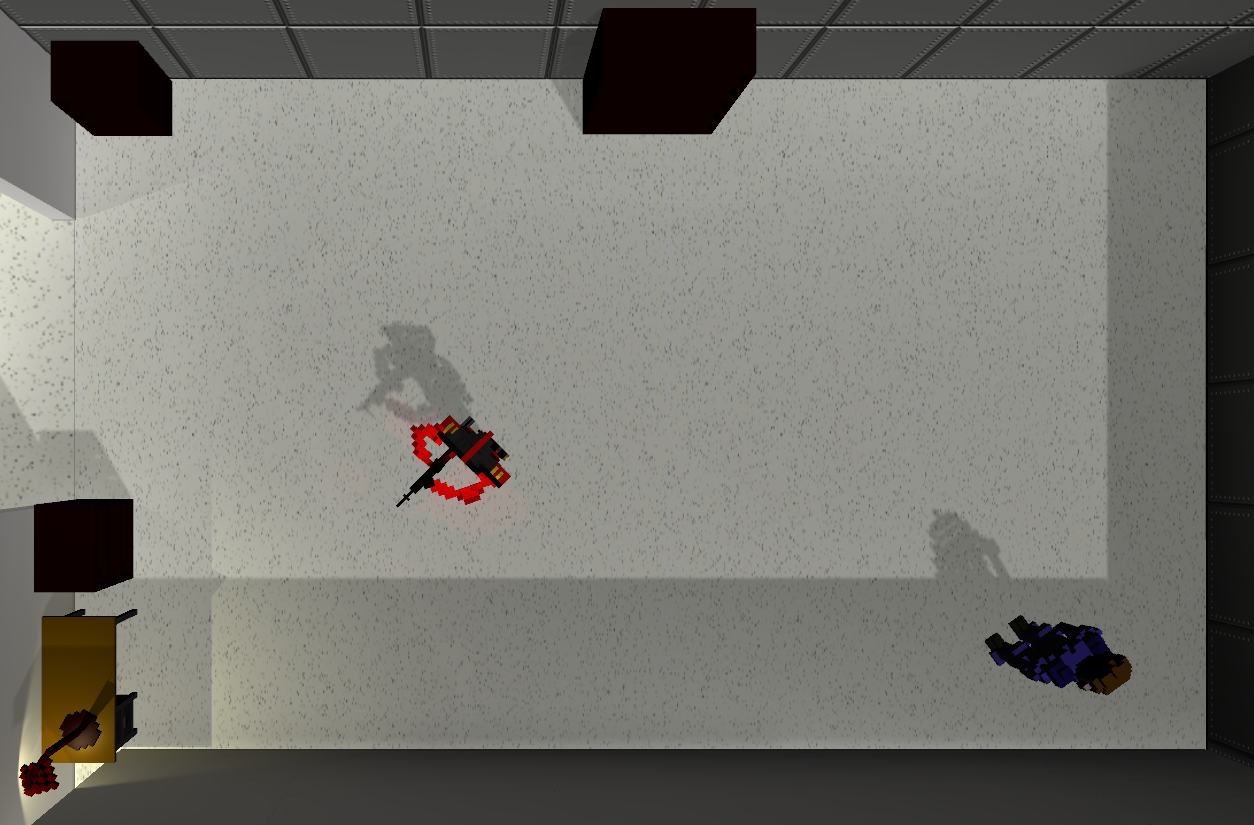 Okay, I promised a special surprise and here it is. A demo of the current game engine! Head over here and check it out.