Welcome back everybody!
This is an overview of what happened in November!
Early November was spent mostly on the weather system, we finally have snow added to the game!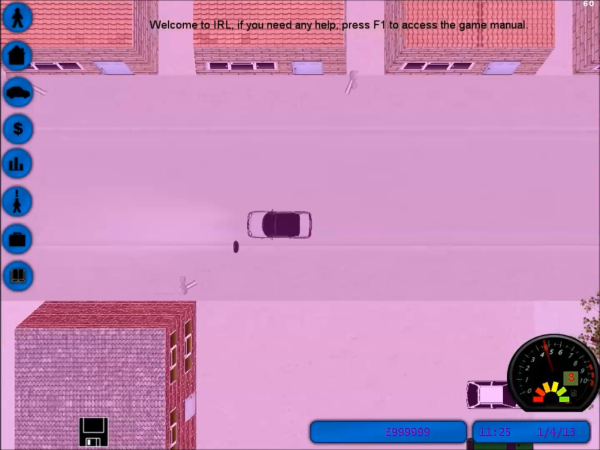 Currently it doesn't affect anything other than visually. But it will affect how cars drive later in development.
Mid-November I took a look at the Office Job Mini-game, it was pretty bland to look at, so I spruced it up a bit with some additional graphics and some background noise. I also took the time out to add a results screen for when you finish jobs, which will tell you how well you did. Bonus money awards were also put in the game, for when you do well at a job.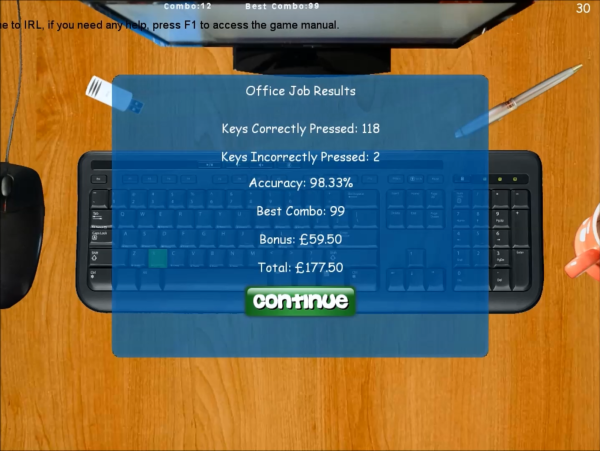 Late November was spent on the HUD, I got a friend to take a look at the HUD and change it around, I'd like your thoughts on whether you think this new HUD is better or worse than the last?
Also in between all this, I got around to adding some ambient sounds and animated doors for when players get in and out of cars.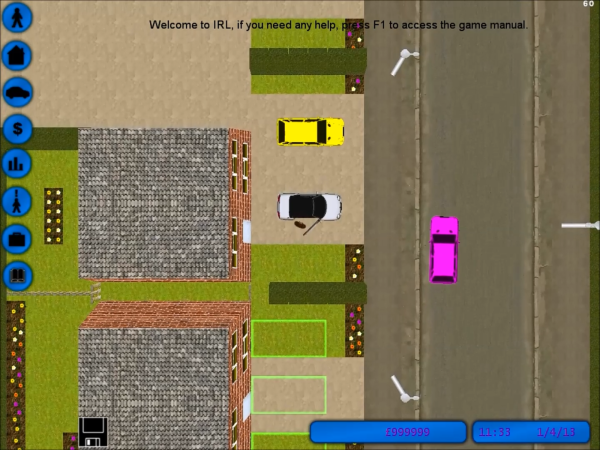 The last 2 or 3 days of November was spent getting the shop system for items working, we already have a car showroom working, but I hadn't actually gotten the system where you can buy furniture and the like. I'm pleased to say that you can now buy a table! And with the base system in place, I should be able to add additional items without much trouble.
Also here's a little video I made of the game, this was made around the 20th of November, so it doesn't have all the latest updates in it. All the above screenshots were snapshots of this video, so enjoy!
Music used in video is "Winter Dawn" by Machinimasound.com
As always, be sure to follow me on Twitter and Track The Game so you can be kept up to date on the latest progress.
If you feel this game deserves it, feel free to nominate it for Indie Game of The Year using that large button at the top of the "Summary" page.
Have a good December everyone.