A whole month and a half has past since my last update on what's been happening. The last few days have been pretty good from a development point of view, I've managed to complete a few tasks that I wasn't looking forward to.
Here's an overview of what happened during the month of July.
First off, traffic aren't always white now, a small thing, but it was getting quite dull staring at all the white cars.
Onto more important things!
You can now buy cars from the car dealership! They will be stored under your "owned vehicles" list, so you can admire your car collection whenever you want. I'm also adding another car soon, which will bring the total up to 4, incase you hadn't noticed from the screenshots, I only have 3 types of car in the game.
Saving/Loading is now in the game, currently player position and stats are saved, alongside what cars you own and where they are parked. The car save system will work in a similar manner to GTA, where only cars parked in specified locations will be saved, such as a garage or parking space. This is to help performance on slower hardware, and also so you don't have 500 cars dotted around the town in random positions. I might be able to make the game store the last vehicle you were in, regardless of position, so if you can't make it back to a car save spot before you have to quit the game, you may still get to keep your car.
Yet another graphical update, I felt the roads didn't look very.... realistic, so I've updated the texture yet again, with one which I think looks very nice. I also updated some other things, most noticeably the trees, of which there are now multiple varieties. Other parts of the game still need graphically updating to match the style of the new textures, but when they are updated, I think things will look pretty good, if I do say so myself. I also changed the day/night cycle effects so night-time doesn't have so much of a blue hue to it.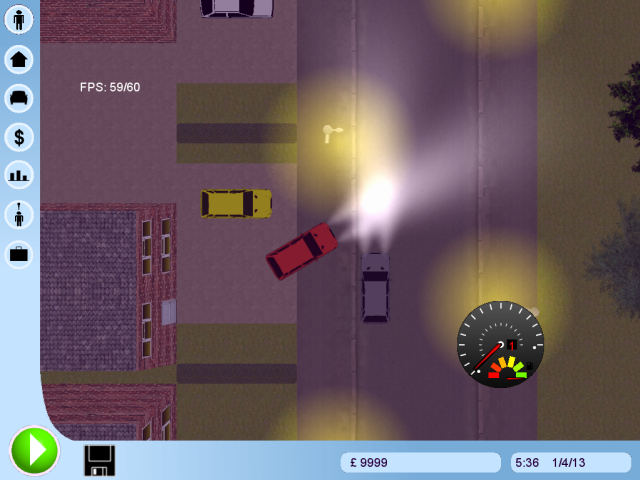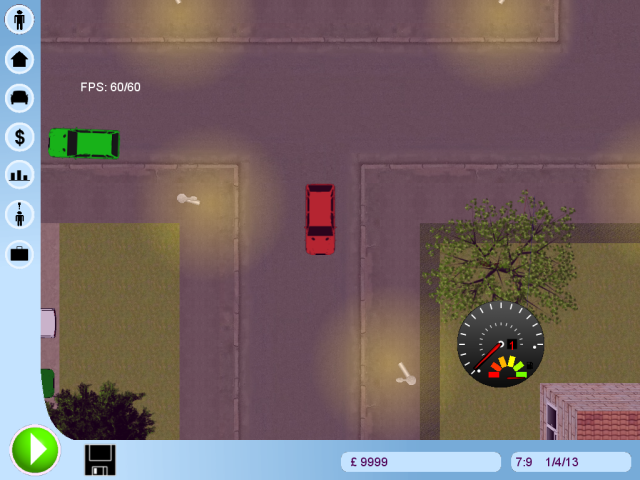 There are 9 music tracks ready to be implemented into the game, you can freely listen to these using your cars radio, and in other places too.
Finally here's a map of the game world so far, as you can see, some areas are fairly barren, but don't worry, it won't take long to fill those up with buildings and pollution! Also this is not the full game-world, just what has been added so far.

And of course, as always, if you want to be kept up to date in-between news posts, then follow the games Twitter account Follow @IRLGame
Until next time!