Hey everyone!
Here's a new video showing the character creation!
As you can see, I'm giving players a lot of freedom to design the characters they want. Want blue skin and green hair? Go for it. Add a flaming halo to make it even better! :D
The protagonist you create will be going through hell, so they may as well do it in style.
Some characters:
And here's what the face editing setup looks like: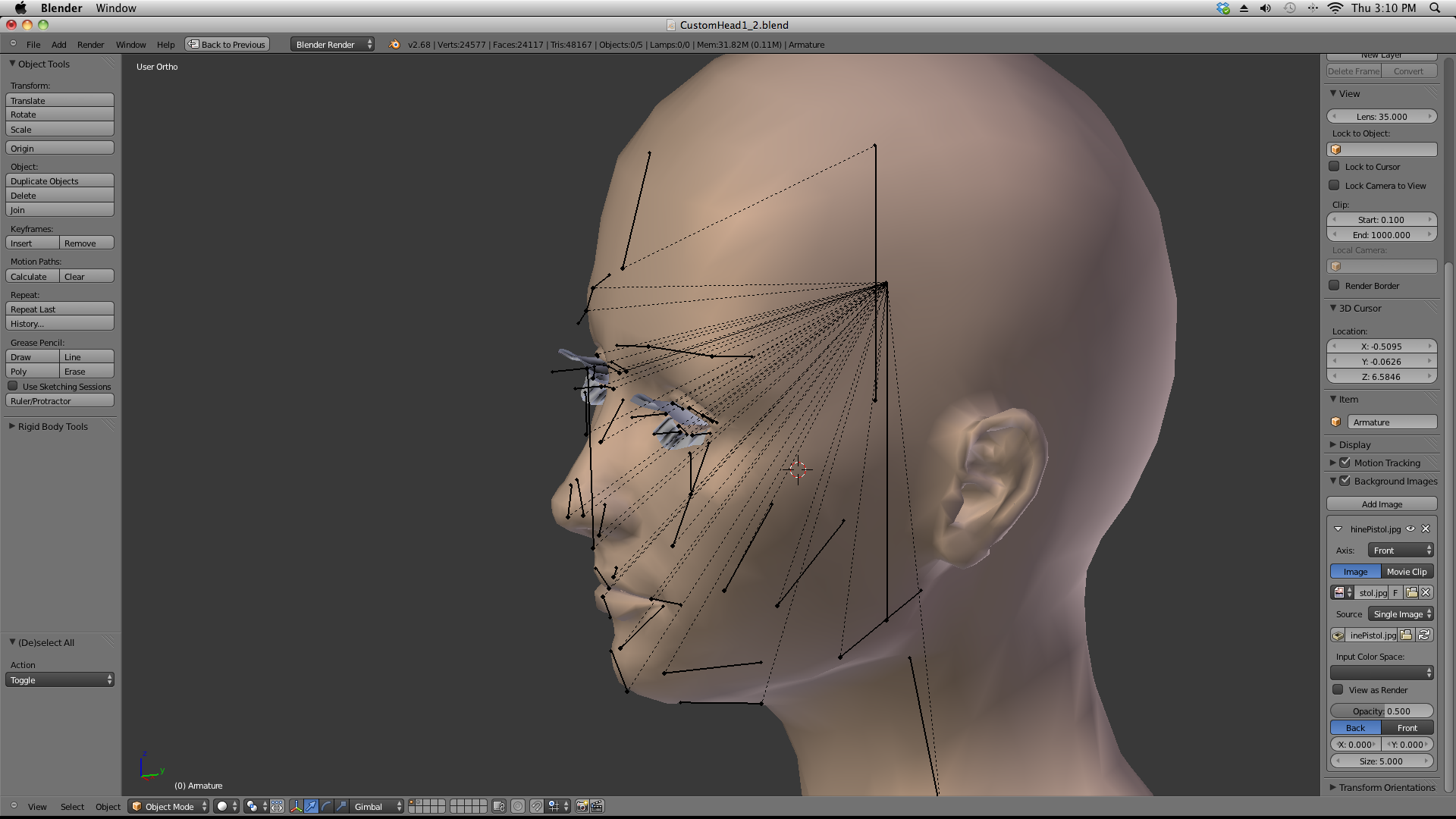 Each solid line represents a bone, and the character creator moves, scales, and rotates the various bones in order to shape the face.
Here's an album with more screenshots: Imgur.com
Supported features so far:
Face shape
Main hair type, with 3 different colors to set
Hair addons (ponytails, extra strands…)
Skin color and material settings like Subsurface Scattering
Makeup
Accessories with material settings, like FLAMING EARRINGS
Upcoming features:
More hairstyles
Tattoos
Different complexions
Change weapons colors (you can already change armor colors)
Better eye shader
Stay tuned for more updates! :D I'm in "pre-Kickstarter mode", trying to get everything ready for a press demo.I've also been working on the GUI. It's not done yet, but here's a quick preview: