Overcrowd: A Commute 'Em Up has recieved a Christmas Tree Update. To mark the holiday season and to spread yuletide cheer, we have added the iconic festive decoration as a prestige item to our metro management sim.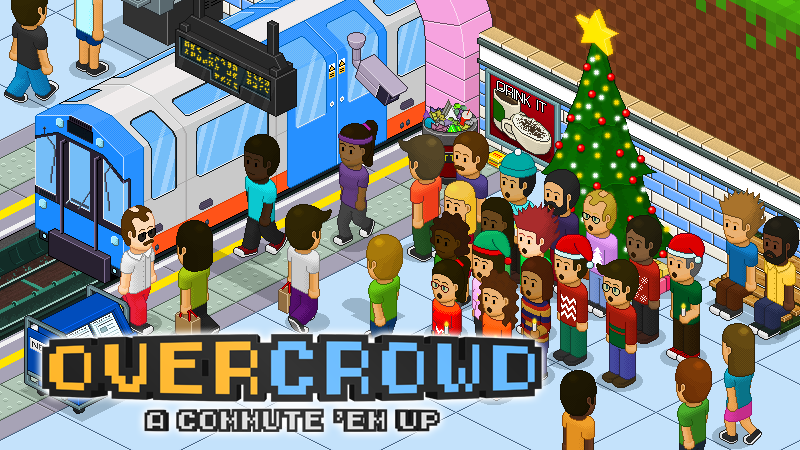 Since Overcrowd launched in June, we've pushed almost 100 updates, fixing bugs, improving existing systems and to adding new features. The game is currently on sale with a 20% discount on Steam until tomorrow. Here's a low down on the updates we have made recently:
Staff A.I update - no more micromanagement
I've been listening to feedback, and this major update added fully automated staff AI to Overcrowd, replacing micromanagement with a job priority grid that works in a similar fashion to games like Rimworld and Oxygen Not Included.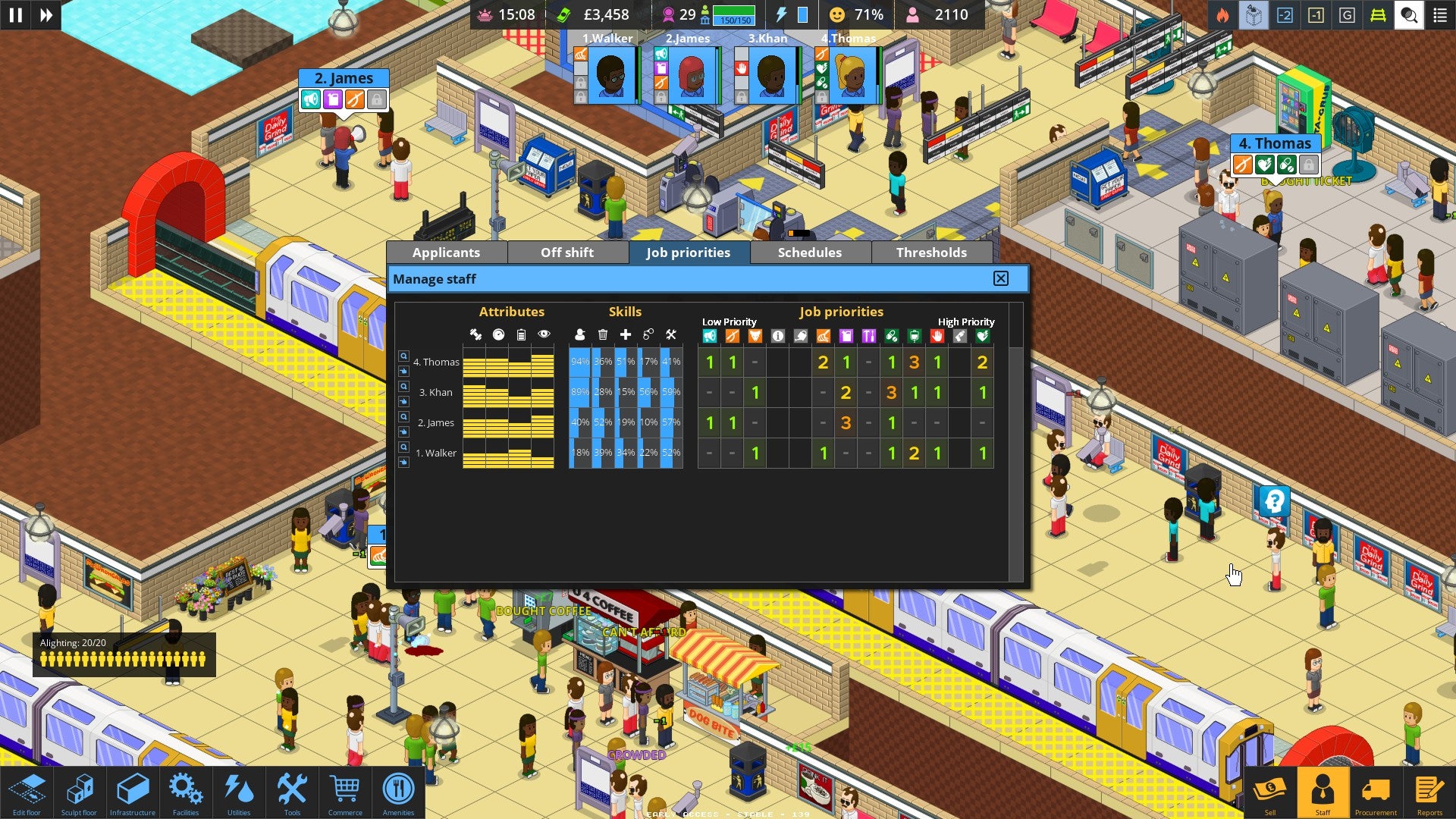 We have also added improved 4K support, allowing you to scale the game up for those who were getting eye strain playing with tiny menus, as well as support for 11 new languages.
There are also many fixes and a few new features on top of that – primarily to do with staff. For example, staff will now go on strike when you cannot pay them. You can also have multiple named campaigns at any one time. There's even a new skybox.
This update included a large number of fixes, both small and large, to make the general experience of building and running your metro stations more pleasant. They are all based on player feedback and requests.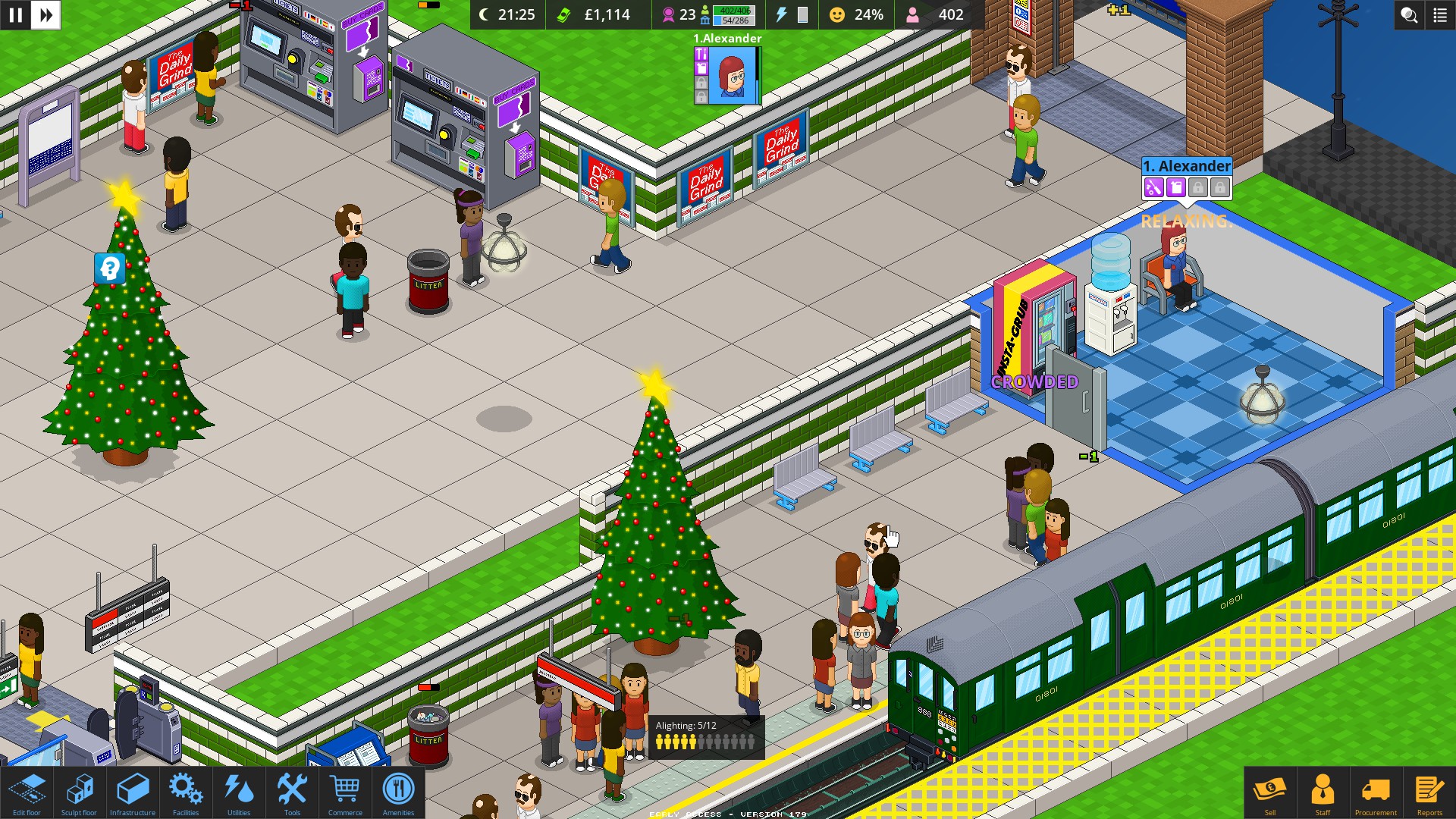 Headline features include a new file system with nameable save games, the ability to build ceiling objects above any solid object, the ability to point stairs to exits and platforms simultaneously, yes/no dialogue boxes to avoid accidental actions and many more tweaks that make the game both more flexible, more forgiving and more balanced.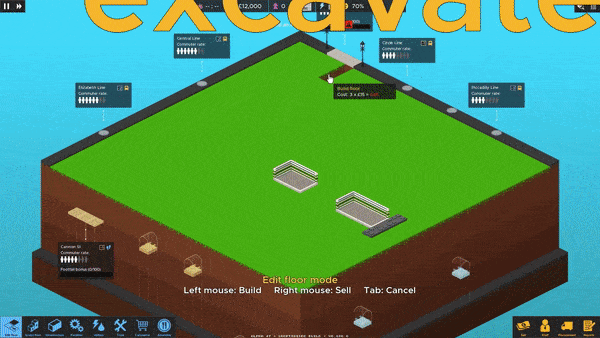 Overcrowd: Indie of the Year?
We've had a great response on Steam, and I want to thank everyone who helped support us by picking up the game! I'm entering the game into the Indie DB Game of the Year awards - maybe you could help by giving us a vote? Just click on this widget and then click on VOTE NOW button on the Overcrowd page: