Hello everyone. Bionic version 1.2.1 Alpha is released! Gameplay has been altered in this minor update, read changes below. Download and play Bionic 1.2.1 here...
Grenades and Bots
AI now lobs grenades they have equipped at enemies! Depending on their difficulty setting, bots will occasionally throw their grenade at targets they cannot reach. Additionally, frag grenades were improved. They not only do more area damage, but will check whether the player is exposed to the blast or if they're behind cover before dealing damage.
This makes bot fighting much more interesting, adding more function to AI. Now you can get behind a crate to save yourself from most grenade blasts as well.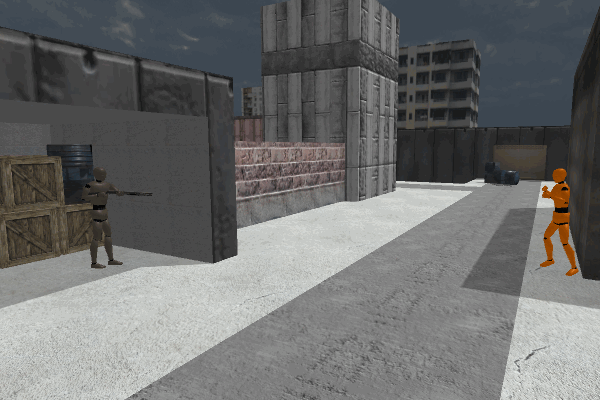 Bullet Penetration Kills
A previous feature from 1.2.0 Alpha was bullet penetration. In this update, there's a killfeed icon for these special kills! There were also slight changes in the penetration behavior; bullets travel further after going through a wall and lose less damage.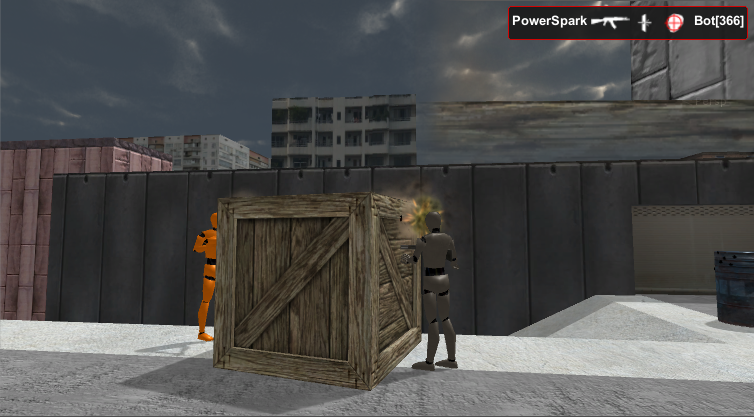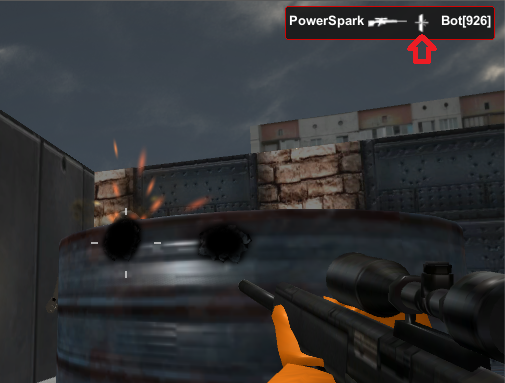 Other Changes
Added respawn settings to game configuration
Improved melee behavior, they check a wide area for players to attack
Added NavMesh to Yellow map
Made additional bug fixes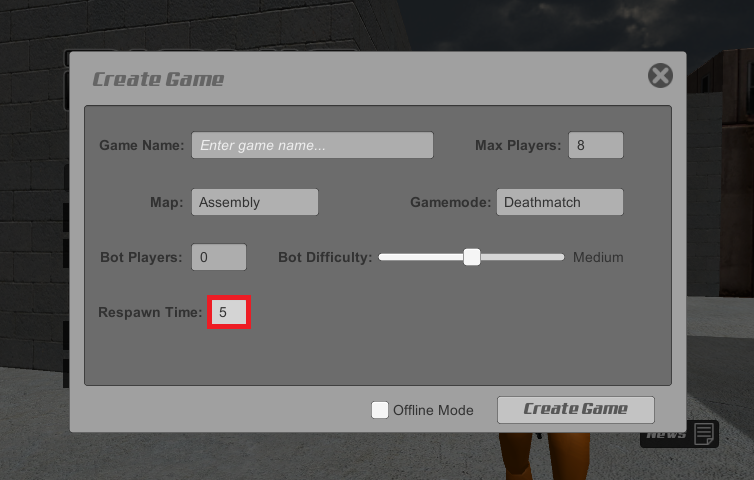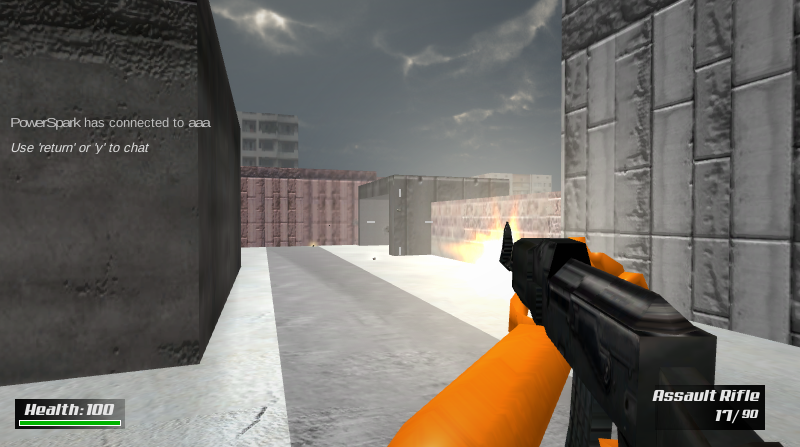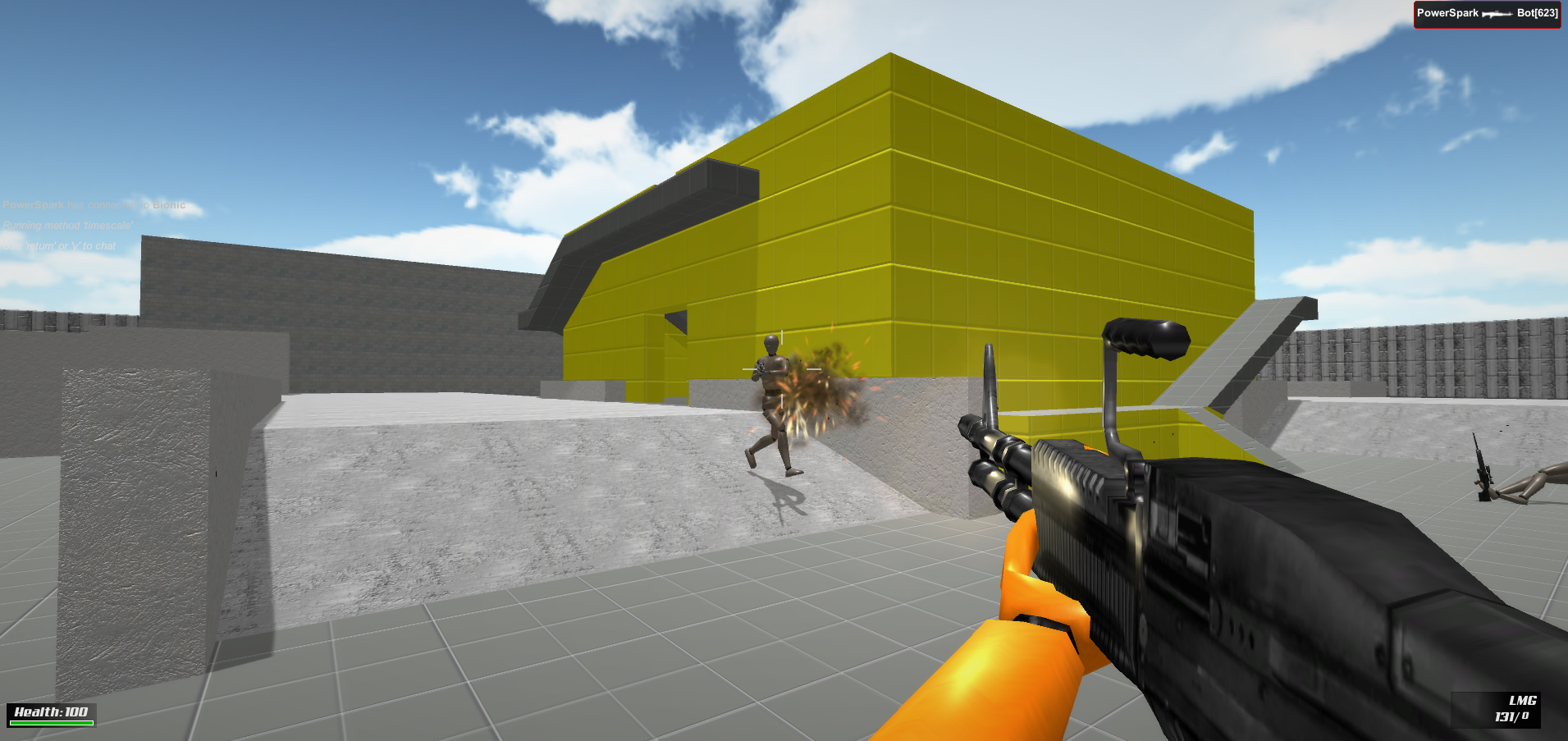 Those were all of the changes, be sure to update your game!
Thank you for reading and see you next time!