Its update time, i'll start with the InGame changes and then i want to show you some server-side information.
---

A InGame
> Chars
> Zones
> UI
B Server-Side
> Server Specs
> Benchmarks
---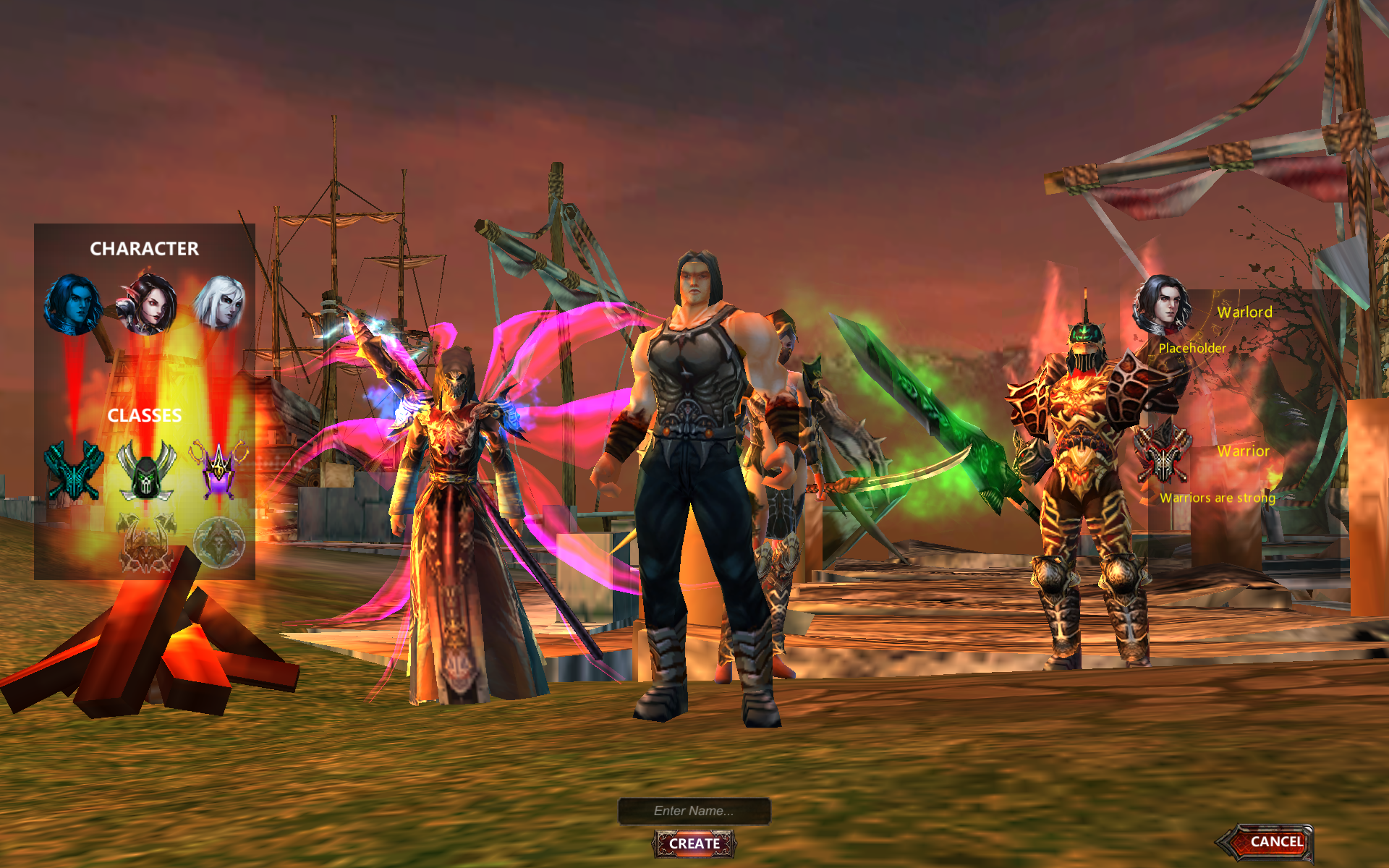 You can choose from one of three characters, you can play:

Warrior
Rogue
Mage
(there are sub-classes, a Hunter and a Necromancer, but these classes aren't finished.)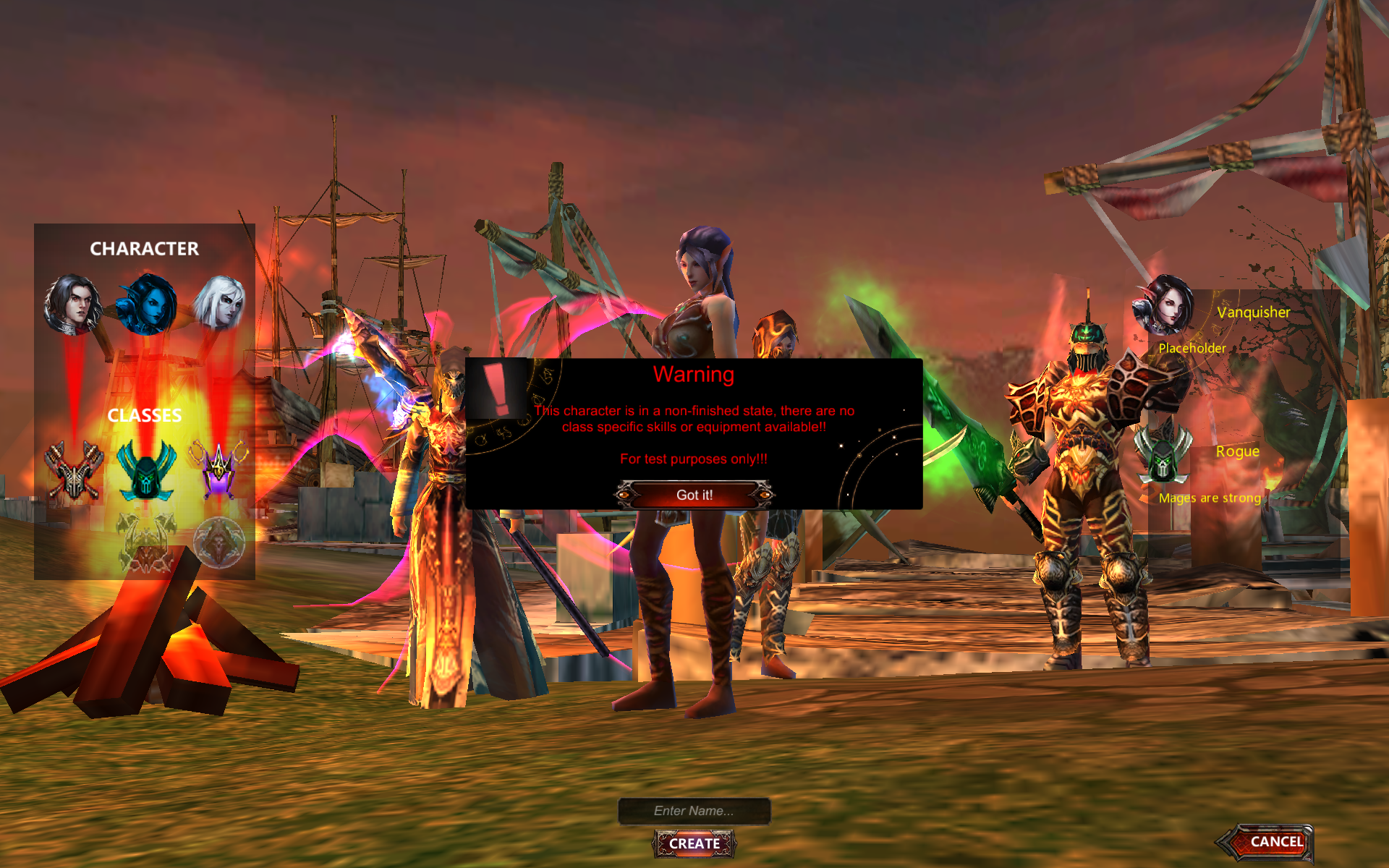 In the next version the Warrior and Rogue will be fully playable and equipable.

< Zones >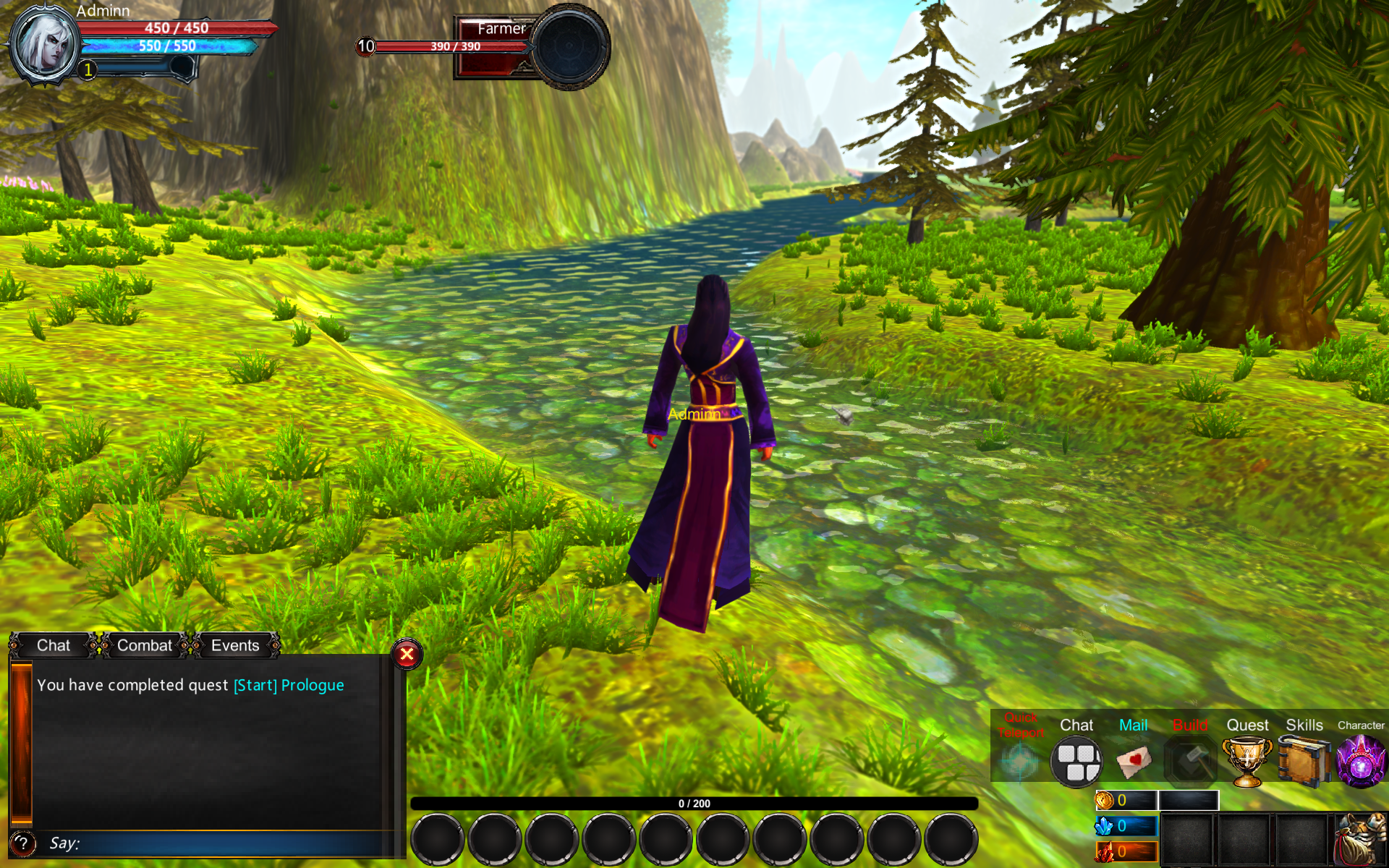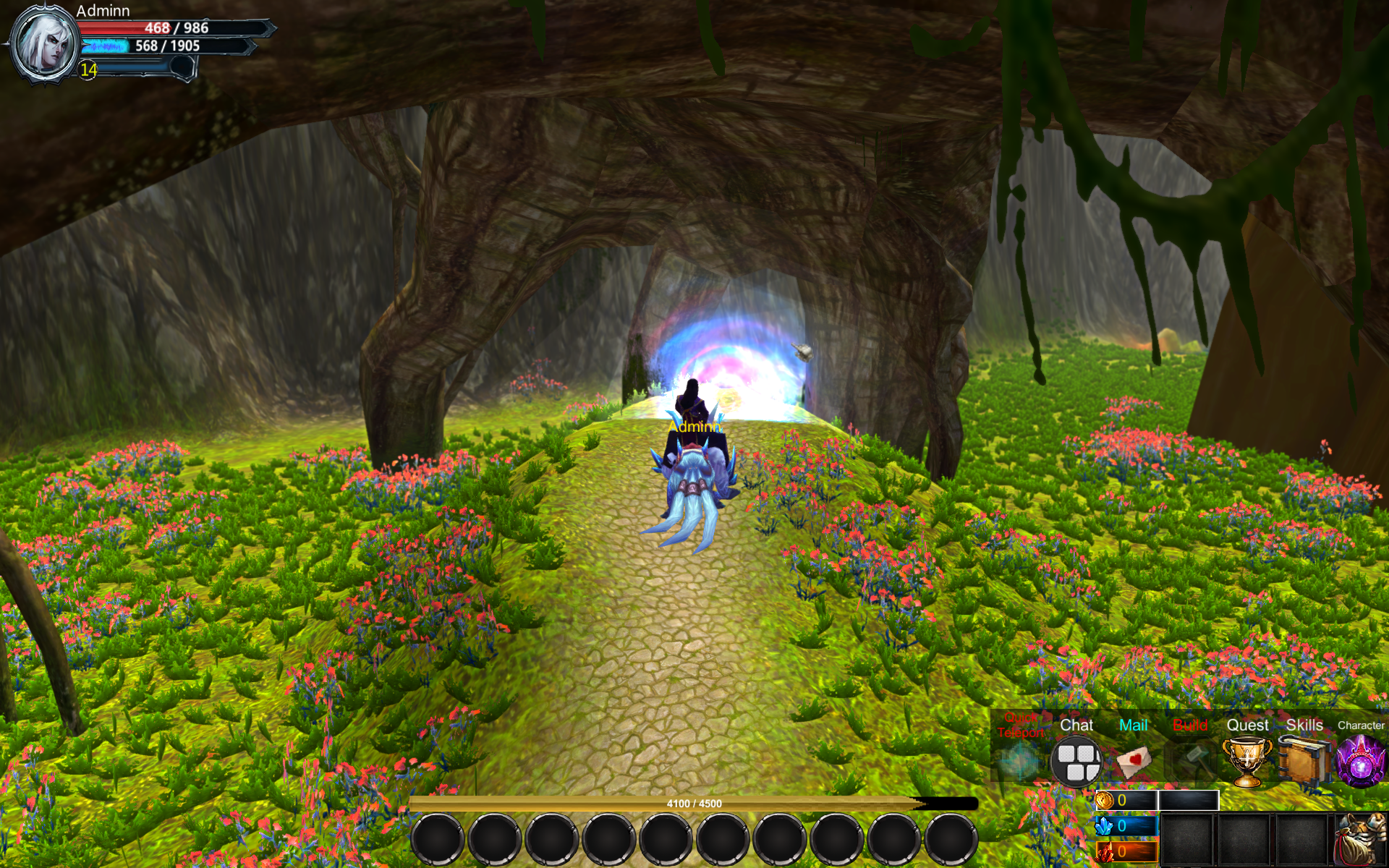 I've created a whole new starting zone, quests will be teach you all basic knowledge to understand the game mecanics. Read the quest description carefully.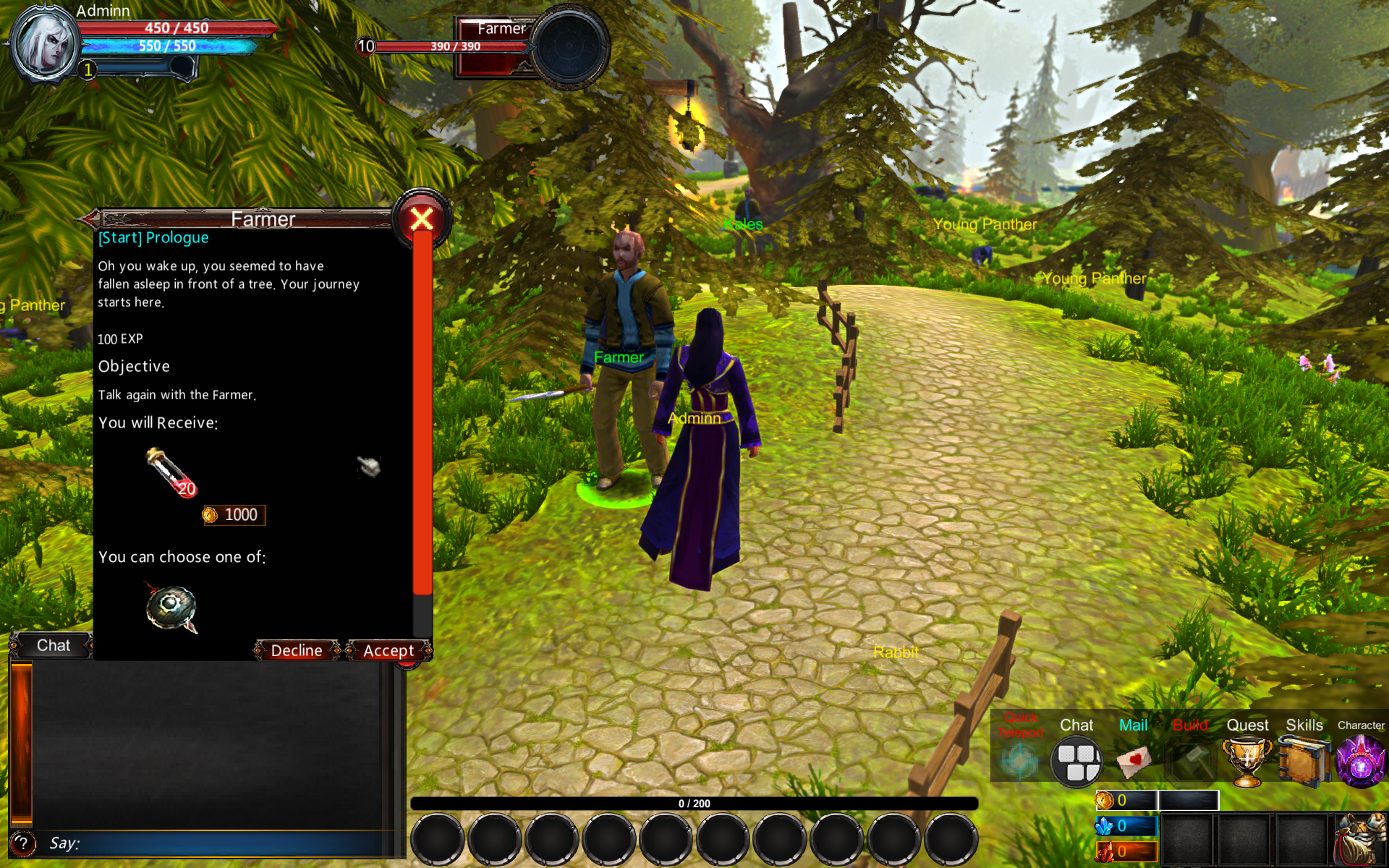 The Quest Window shows you what you need to do.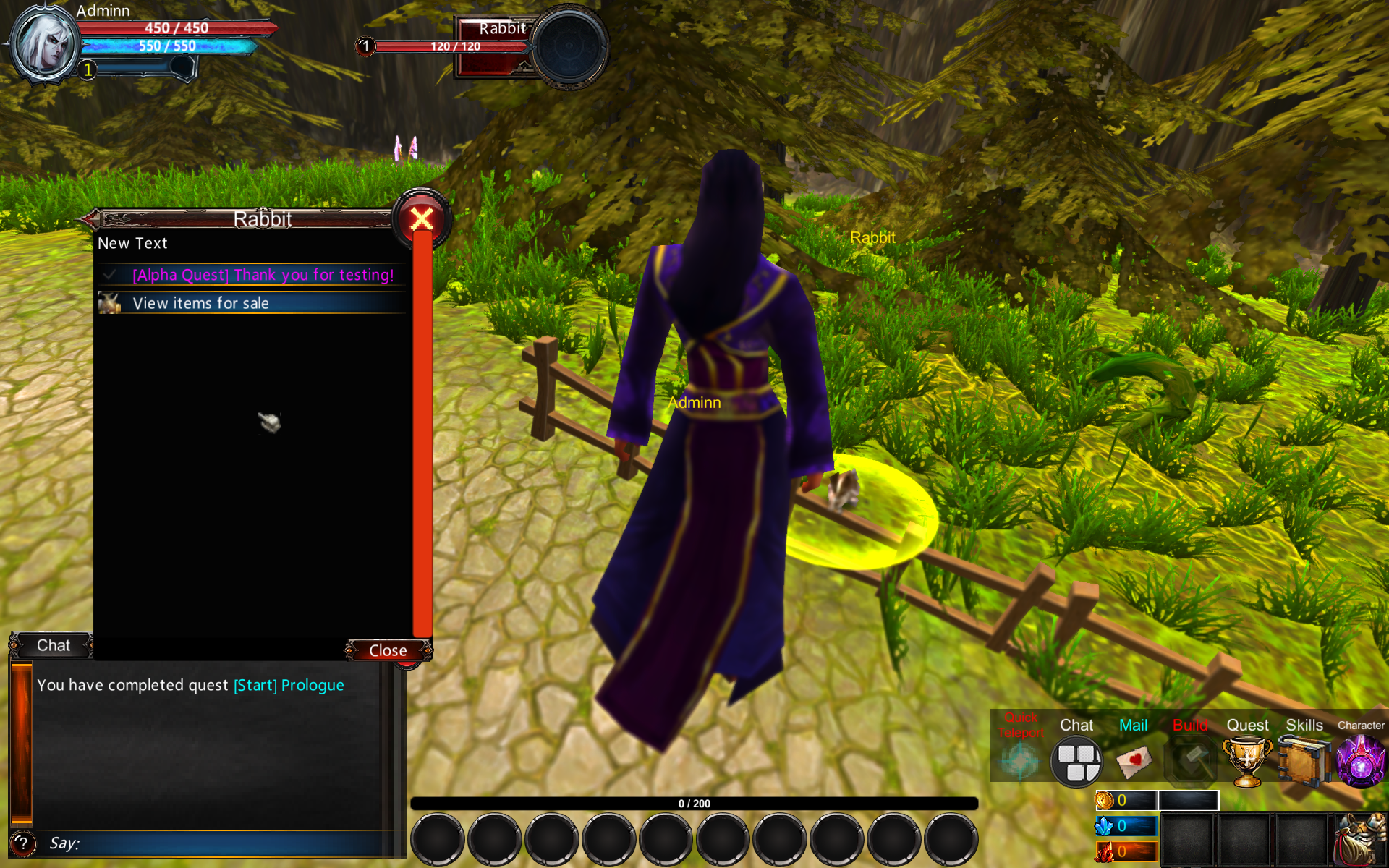 I've placed a rabbit to test all items and get your rewards as a tester.
---
< UI >


When you press ESC, you can access the Tutorial Book and read some introductions.
---

< Server Side >
Specs:
OS: Windows Server 2008 R2 x64
CPU: 2.10GHz Intel® Xeon® E5-2620 v2 Single Core
MEM: 2GB DDR3 RAM
BAT: 100Mbit Up/Down
Benchmarks:


The Graph shows the server CPU performance for 3 players at the same time and approx 60~80Mobs spawned.

I'm planning to upgrade the gameserver to a machine with better specs like:
OS: Windows Server 2012 R2 SP1
CPU: 2.10GHz Intel® Xeon® E3-1235
MEM: 32GB DDR4 RAM
HDD: 2x 512GB HDD
BAT: 1Gbit Up/Down

Some more screens: