It's high time for an update! The summer/fall has been incredibly busy for us as we balance our "real" freelance work (that pays the bills) with our game projects, and juggle multiple game projects at once (for more about those, check out the Fancy Fish Games page!). However, Havencall development is very much alive and progressing at this point despite several necessary bouts of time off. And we're excited to be sharing lots of new art, updates and news with you today!
Let's start with the most recent. This environment from the thermal world was completed yesterday: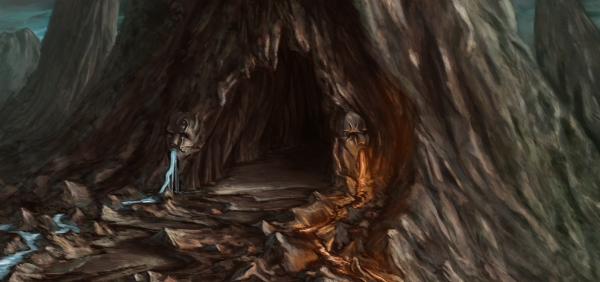 (Full-size version here) What do you think could be in there?
Well, here's one small part of the interior (of 8 different areas total!):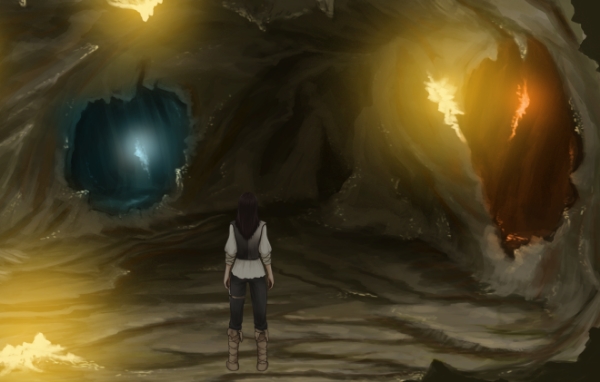 Exactly what's in the rest of these lava tubes will have to remain a mystery. However, we can tell you that presently 7 of the 8 sections are complete, and the last one should be knocked off our todo list very soon as well. We can also tell you that these caves/lava tubes are the location of a newly-redesigned puzzle involving lava, ice, and switches. Suffice to say, these caves are dangerous and not easy to traverse. However there is something very special waiting at the end if you are able to make it through.
Let's move on to a different world, shall we? In the life/death world, there are several forest scenes to explore, which are also a puzzle location. Here's one of those, nicknamed "Hermit Hut":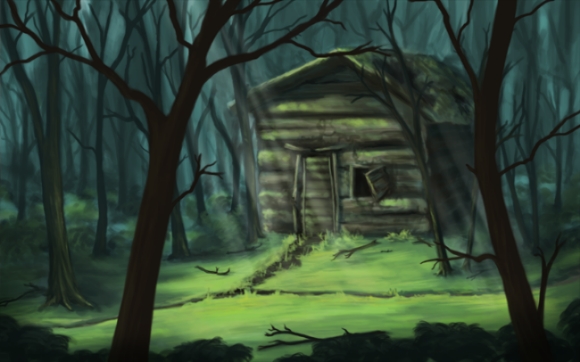 And here's a snippet from another area of the forest: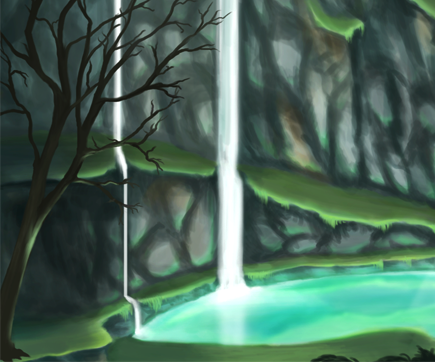 Lastly, another snippet from a completely different area of the life/death world; a view of the city from a distance: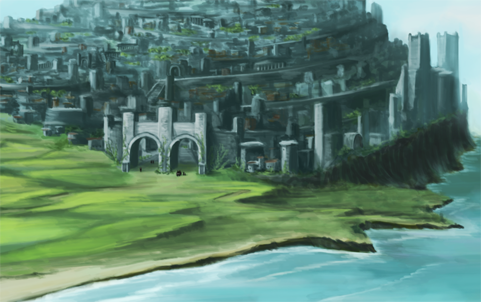 Aura will be able to visit this strange city and interact with other characters there. But she may not like what she finds.
And speaking of Aura, here's a short video showing a front-facing run animation that was completed a while back:
Two important things have changed in the last few months. Firstly, we deliberated for a long time recently about whether we should lower the resolution of the backgrounds/environments in the game. In the end, we decided to do it, in the interest of speeding up production as well as speeding up how fast the game runs. And it turns out that even a 50% reduction in scene size does not look too different at all. Here's part of the hermit hut scene at the previous resolution, and the new resolution, for comparison: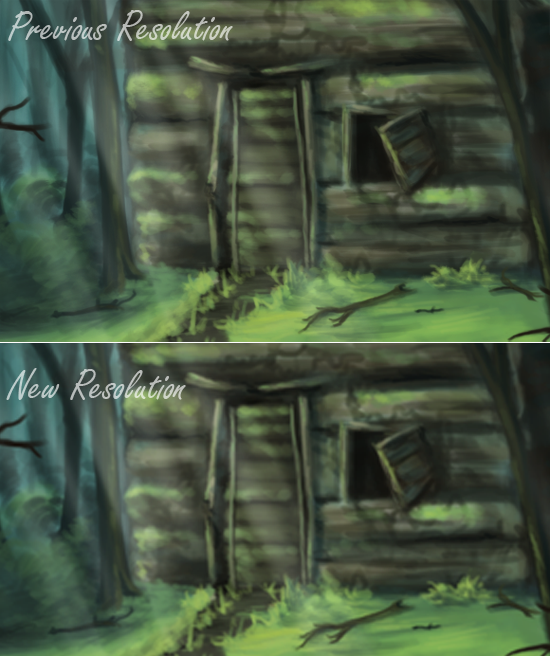 Secondly, we realized that between the breaks from Havencall development this summer, and the speed of production so far, we won't be able to make it to a 2013 release if we want to release something really well polished and high quality. So, as you may have already noticed, Havencall's release date has been changed to 1st quarter 2014. Specifically, we are thinking that March will be a realistic goal. That will give us time to finish up all the remaining assets, get some great cutscenes in, and really polish the game to perfection. So, you will have to wait longer to play Havencall, but you will be getting a less rushed and more awesome game in the end!
That's it for now, but we would love to hear your thoughts on the game and what we've shown so far!
Connect with us!
Facebook page
Official Forums
Fancy Fish Games on Twitter