FOCUS:
Focus is a consumable power you can use to slow down time. As time slows down for everyone except the Black Star you gain more control and time (obviously) to react to what's happening around you.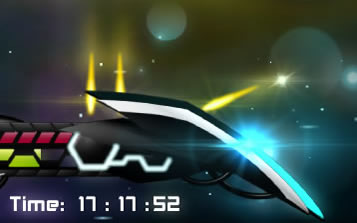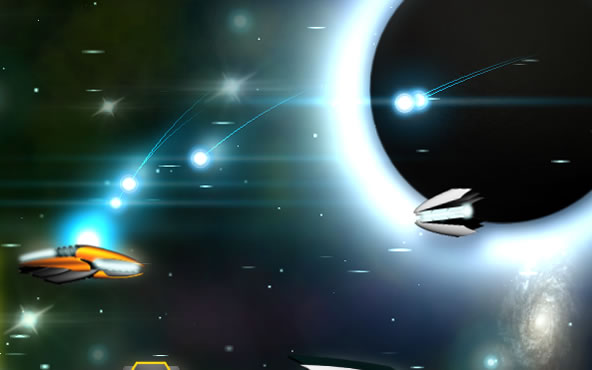 The Focus bar (as shown in the image above) will deplete while Focus is active. You can turn it on and off as you pleas as long as you have the focus energy required. Focus energy is dropped by enemies you destroy in the form of light blue orbs that automatically get absorbed by the Black Star.
Focus can be used offensively as well as defensively. You can get in position for a damaging Rhompahaia Beam attack or dodge a barrage of bullets coming your way.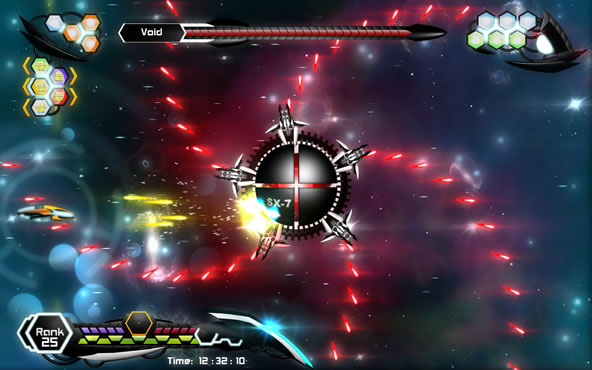 Some of the challenges in implementing this feature:
The thing is you have to make the game look good at normal speed AND in slow motion, that means particles spawn and react to motion frame by frame, collisions have to be spot-on and the sound has to change in frequency to accommodate for sound distortion as time slows down. Provided images of particles and collisions in slow motion.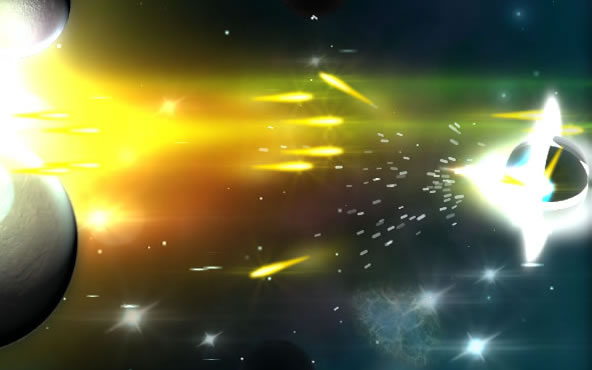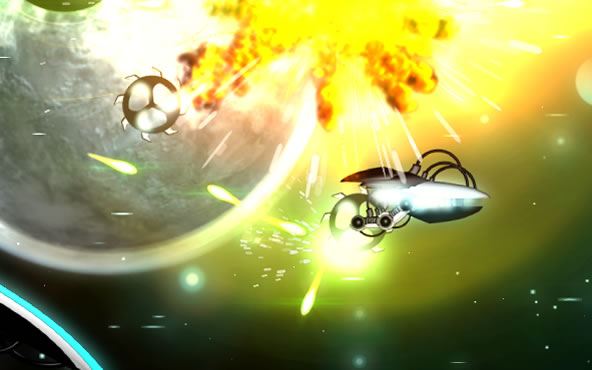 That's it about Focus for now, in the next updates I will be talking about in game awards, challenge levels and some other stuff I can't go into right now.
As always, thank you for your time!