Update 8.6. Unique Helmets
---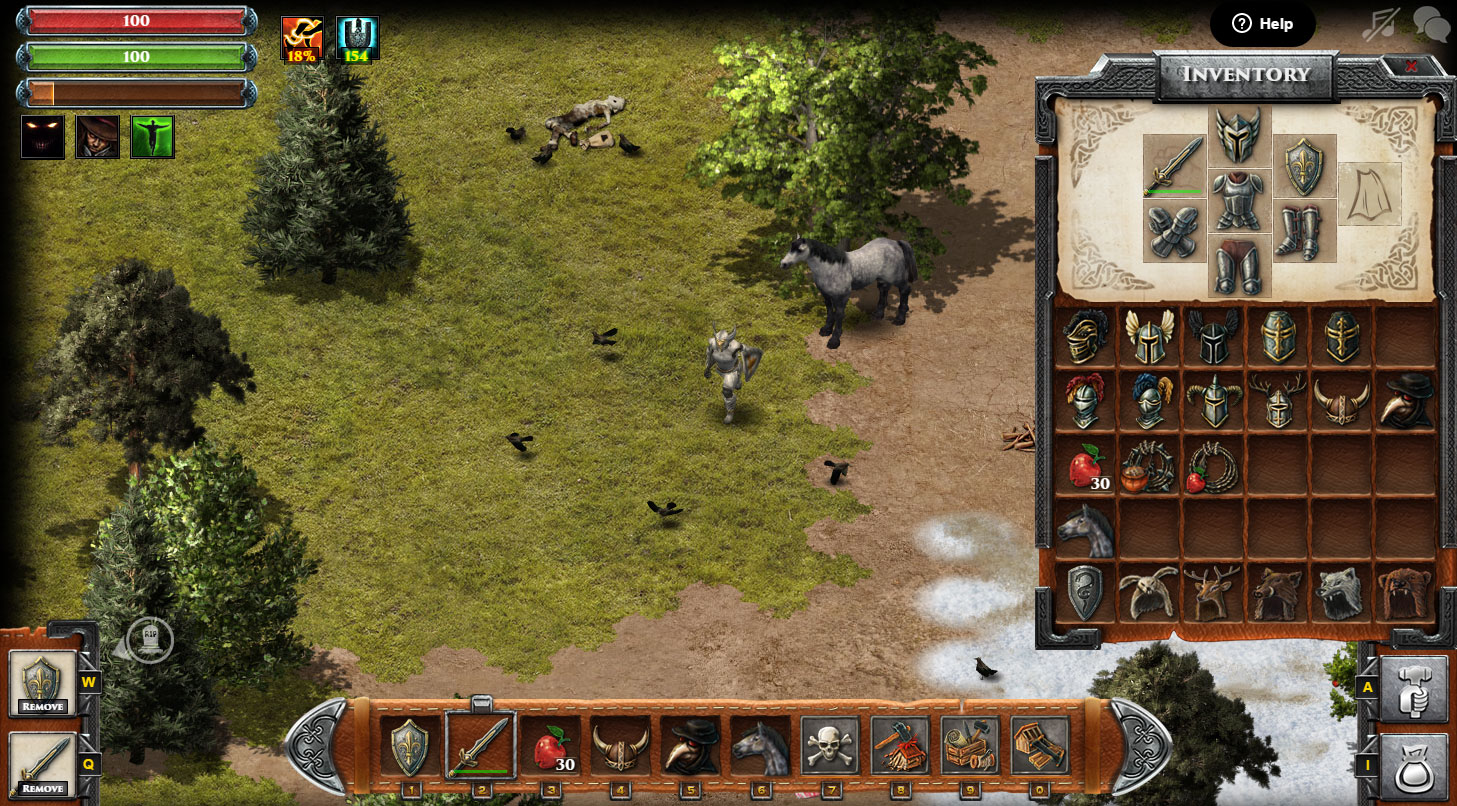 In this update we have added a large number of unique helmets, a pointer to the corpse, and conducted a series of actions to eliminate disturbances in the chat. Details of the update, and the rules of behavior in the chat, read below.
In order to join the other players, you need to buy one of the Early Access bundles on our website.
Improvements and fixes 0.8.6
Everywhere (except the Safe Lands) have appeared ravens.
Added various unique recipes of helmets available for purchase in the store. Having bought the recipe once - you get the opportunity to make unlimited number of items.
Added the display of the pointer to the last player corpse. The pointer will disappear after the first discoveries its owner, and after the disappearance of the corpse.
Our Inquisition will now carefully monitor and punish violations in the game chat. Send us screenshots confirming the violation.
Prohibited: abusive language, insults and dissemination of any information about the commercial, political, social or religious associations, as well as the actions perpetrated by them in any way.
For the first violation will be imposed the vow of silence for a period of 3 days. For the relapses - period will be increased at the discretion of the Inquisition.
Now you can throw a lariat on the ground, as well as other items.