Update 8.2. Fixing disappearing items and duplication
---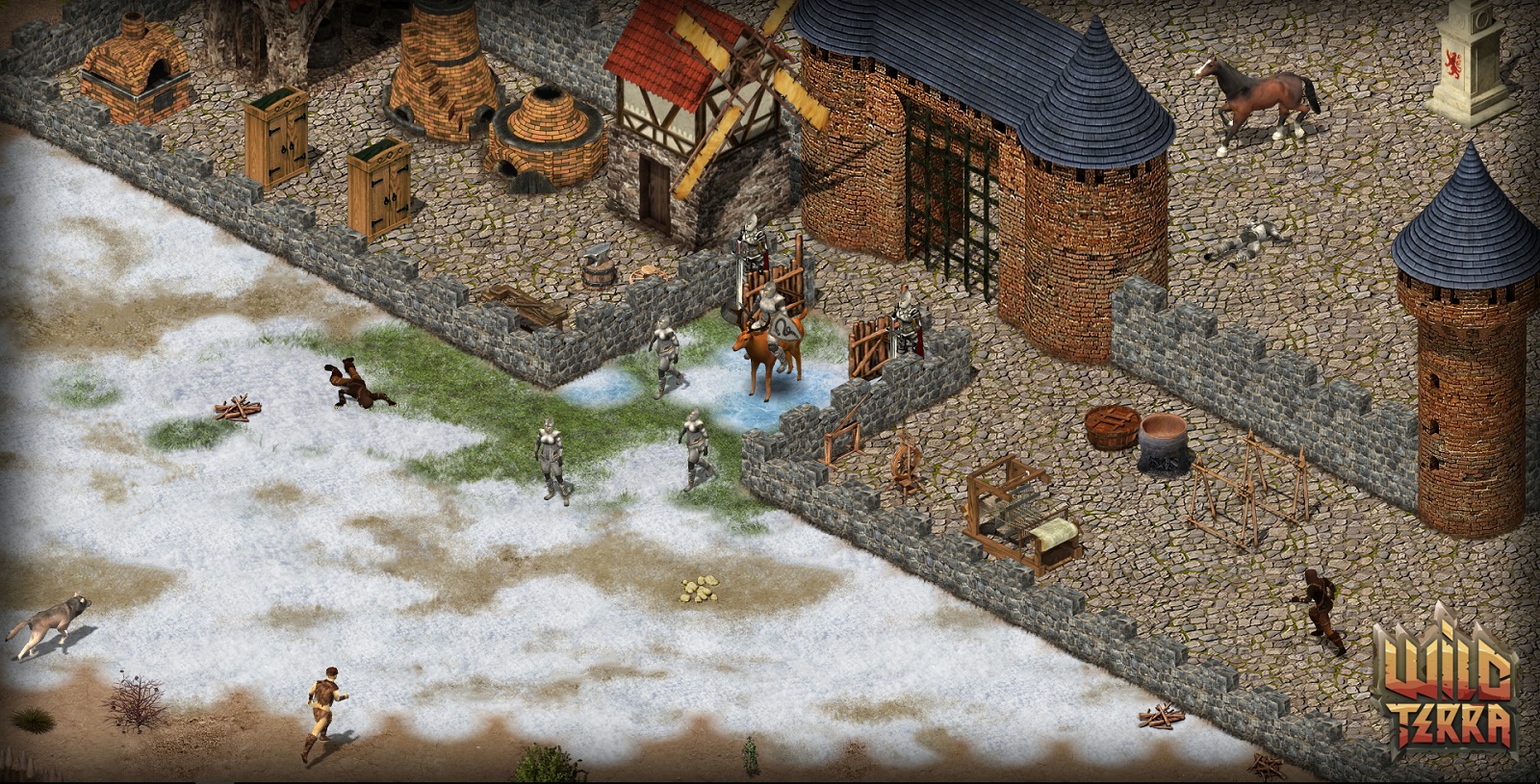 And here is the long-awaited update for fixing the disappearances and duplication items!
Download the new version...
Improvements and fixes 0.8.2
Updated translations in various languages. If you notice any inaccuracies, please contact us.
Updated the library operation with the socket.
Added support for proxy and tunnels.
Fixed problem with support WebGL on some systems and video cards.
Fixed problems with slow response server, were observed a few days immediately after the launch.
Fixed a bug in which items could be deleted when switching to the shortcut bar.
Fixed a bug in which items could be deleted when transferring between containers and equipment.
Fixed friezes graphics, happening near of stray animals.
Slightly increased the chances of appearance iron deposits, boulders, and godsends out the clan lands.
All structures in the clan lands now every hour take damage.
Removed revival in a random field next to the bed, because with its help you can get over the wall in the clan lands.
You can no longer rise in the save point, if your bed is destroyed.
Was increased the number of slots and reduced fuel costs at the brick kiln.
Increased number of slots in the mill.