Update 8.16. Halloween in Wild Terra!
---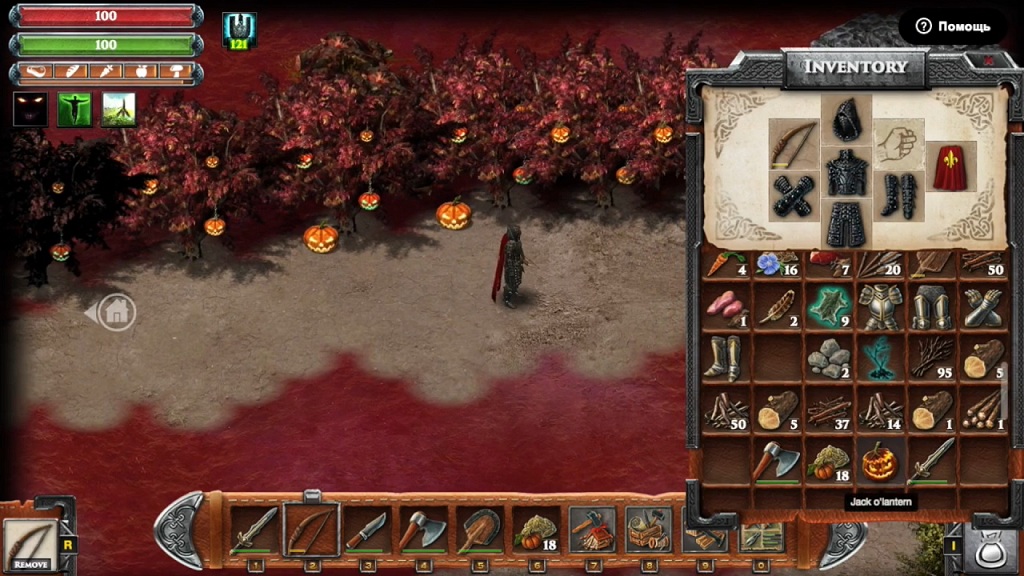 The witches gain their former force. The darkness thickens over the lands of the Wild Terra. The evil is felt in every part of the world…
Download the new version...
Play directly in your browser (Chrome and Opera only)
Steam-client will update automatically
Purchase access during Halloween at a discount up to 75%
For owners of the kits "Duke" and "Earl" already available for testing the Steam version of the game.
Video Review
Details of the event and changes and fixes in the update 8.16
Pumpkins ripen at an incredible speed. On successful ripening of pumpkin, there is a chance to get a Jack-o'-lantern instead of harvest and sometimes something more terrible! (Jack-o'-lantern do not disappear when thrown to the ground.)
All over the world have appeared Unholy trees created by the evil witches.
Only true heroes have a chance to fight back the evil and dispel it through light!
Hang a Jack-o'-lantern on the Unholy trees to fight back the witches. Be careful, evil will not allow to dispel the darkness without resistance!
Winners of evil will get the rare Unholy leather for the manufacture a unique items of clothing (even without any skills).
The most distinguished heroes can receive seeds of Home unholy tree for decorating their possessions.
Fixed a bug due to which is not pressed the resurrectio nbutton after the death from hunger or bleeding.
Fixed display of a scroll bar in the chat and containers.
Fixed a bug due to which after rotation position of the building before the construction, do not open the window of buildings.
In the chat was added an explanatory inscription, to resolve mistakes beginners when they respond to the wrong channel.
Fixed stage of grapes. Now on the chopping branches, you get the experience of Agriculture and recalculate chance drying as was originally intended.
Updated Client shell. Anyone who had problems with the launch of the game via Steam, please switch to the test version and check.