The R.A.I.D., or Radial Artificial Intelligence Drone, is an autonomous drone that engages enemy targets. It fires its weapon in a rapid fire mode. The R.A.I.D. can only be active for 30 seconds, and only one R.A.I.D. may be deployed at a time.
The Vantelegary can carry up to 3 drones at a time.
Here is the R.A.I.D. in action: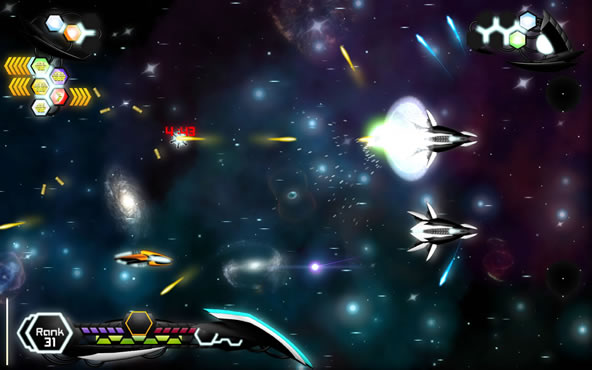 In the image above it only has 4.43 seconds left on the battlefield.
Damage: Depending on the target.
Accuracy: High.
Reload method: Powerup pickup.
Use: pressing "F" key.