Hey people!
Firstly we would like to apologize by the lack of content in the last months, we had some difficulties during this period. Now we are back working full time to this game be released as soon as possible.
Let's go to the news!
---
New Trees

We worked to make the first biome (Grasslands) more rich and varied. We made two new trees, the Birch Tree on the left and the Oak Tree on the right: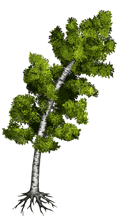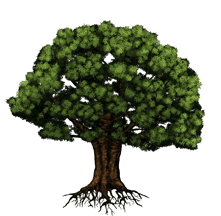 We also made some color variations for all of them. See how they are now below: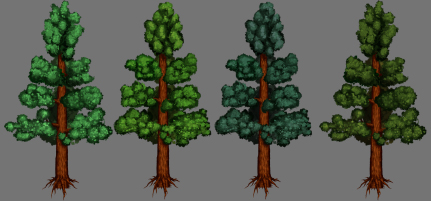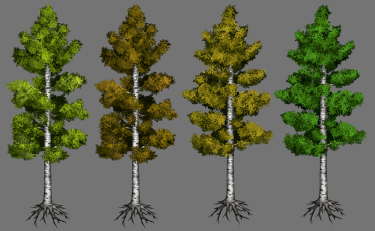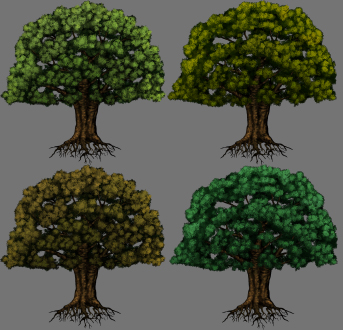 Trees have multiple growth stages now, from sprout to a full grown tree.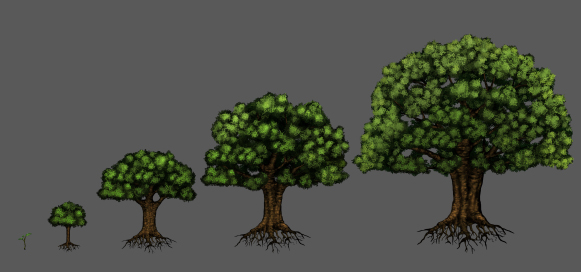 ---
New biome: Desert
We finally have the first biome change. The desert already have all the basic elements which can be found there. In the future new mobs and objects will be added to complete the area.
Cactus can be collected and will be useful in some moments.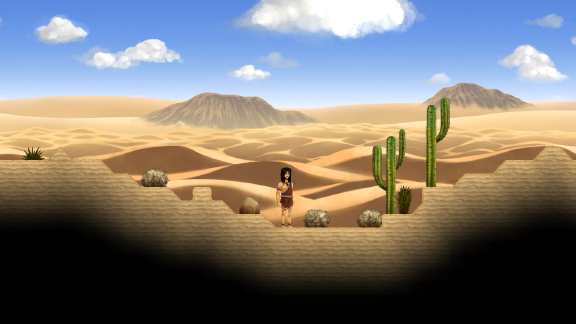 The change of a biome to another is simple and efficient, without fps loss.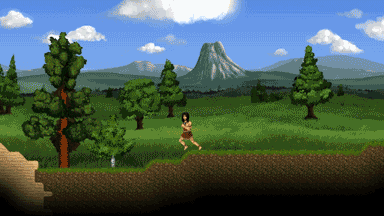 ---
Chunk save system
Chunks are 8x8 blocks, we made some performance tests and this size had a better performance than 16x16 and 32x32. While you walk through the world chunks behind you are unloaded and chunks ahead are loaded or generated.
The chunks are finally saved in disk. The method used was inspired by how minecraft does it, by using regions. Each planet have a folder where various files are stored. For now, each file saves 4096 chunks with a header of 16 KB containing indexes with the position in the file each chunk is. To avoid hiccups, chunks are loaded and saved through separate threads.
---
Making off #1 - Oak painting
We are launching our first making off video today! You can see the developing process of the oak painting below: