Beta next week!
The beta will be released next week and we are so excited about it!! Honestly, we can't wait! We really hope that people will enjoy the game and have as much fun playing it as we're having making it. If you haven't already, you can see a small preview of the game here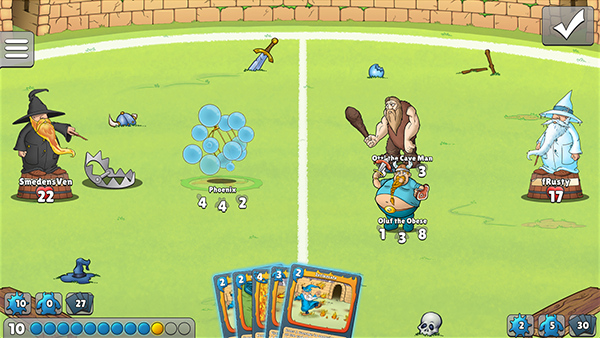 Here are some beta keys for the fast use them to sign up at beta.mlwcards.com
KDVB1MRO

WDSF0O2Q

ZHXHDTKG

13EH5EEZ

27AC52IL

K7JNEUK1

XYFARHGO

JSYDIYQ9

5XR9M5OO

LV4X7ID9

3TPNZ00F

MLG0ZJMP

1NL7BHCR

WT0M51CS

S8LJSFBK
Also remember that if you're using Evolve and you're member of their Darwin Lounge you get access to the closed beta as well.
So what will be available in the closed beta?
We're glad you asked! In the closed beta we have the set of features that we want to test out:
Access to the whole game

Tutorial

Deck builder (with a limited set of cards)

Wizard Creation

Replay
So what are we missing in the closed beta?
We will over the course of the beta release following features: Friend List, Trading, Monster Levelling, Shop, AI/Single Player/Campaign, Skins and of course - tons of polishing and animations. We plan to implement these features over the next couple of months.
More animations - Sparky and Gorgon Zola!
And while we wait for the beta, here are some brand spanking new animations