"… when life gives you lemons, don't make lemonade! Make life take the lemons back!"
A phrase in the heading precisely describes the last month of work on Frozen State. It's been tough and nervous we didn't make lemonade from those lemons we were given, I can't say we make life take the lemons back either, but what I can say that we made a pretty decent progress. Let me walk you through the things that has been done...
New Hybrids

New Faction

Animated Character
Hybrids
A new bunch of Hybrids you will come across.
Gaunt - is a type of a slowly dying hybrid, with a lack of food some hybrids can transform into so called Gaunt form. In this form a parasite inside of a host tries to maintain its life as long as possible, it drains all juices from the host's body until it turns into bare bones. Even though this type is slow and relatively weak it spits toxic oily liquid on long distance which can burn down steel.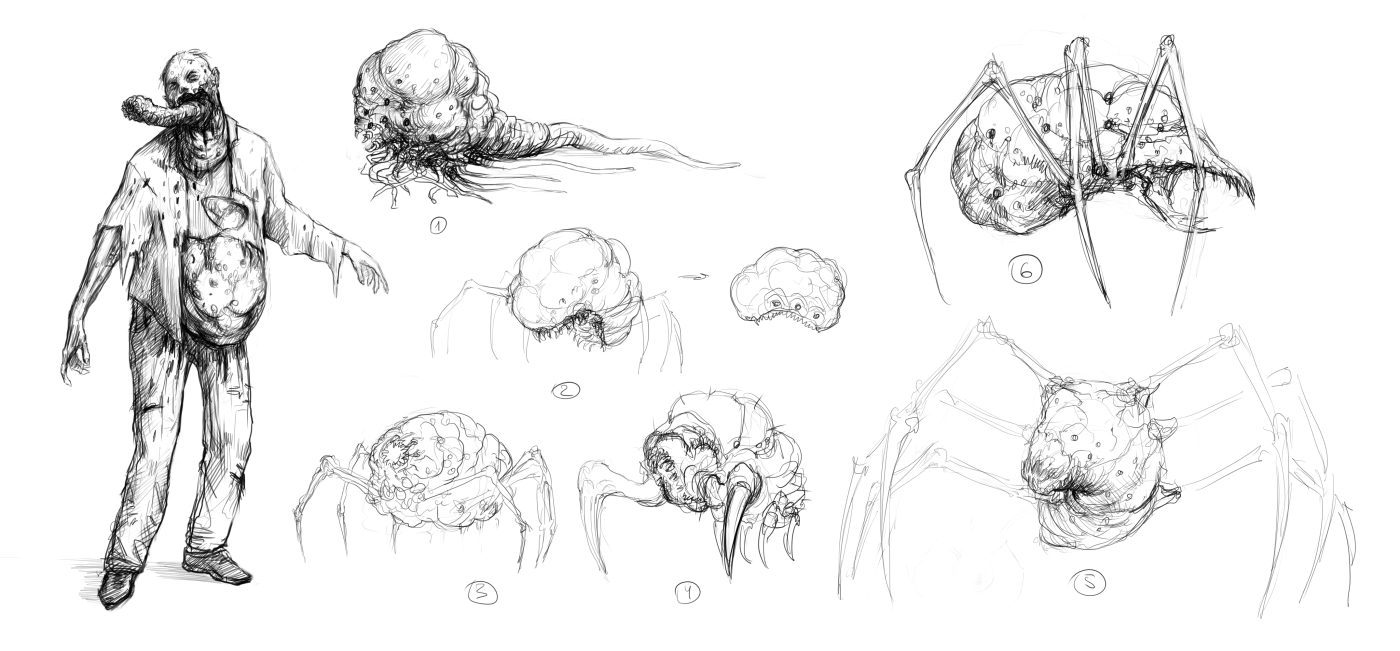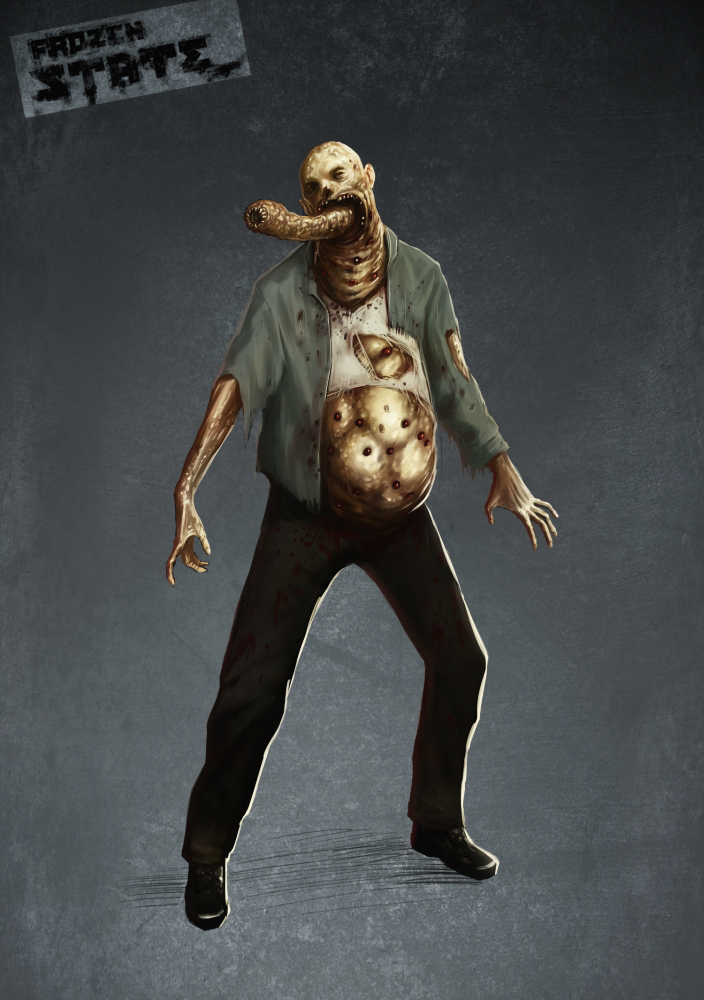 Slink - is a small and swift spider-like creature, which grows inside of a Gaunt, after its death Slink crawls out of its stomach looking for a host. If it doesn't find the host it cocoons in a very fragile formation, which bursts up with a light touch freeing clouds of acidic spores.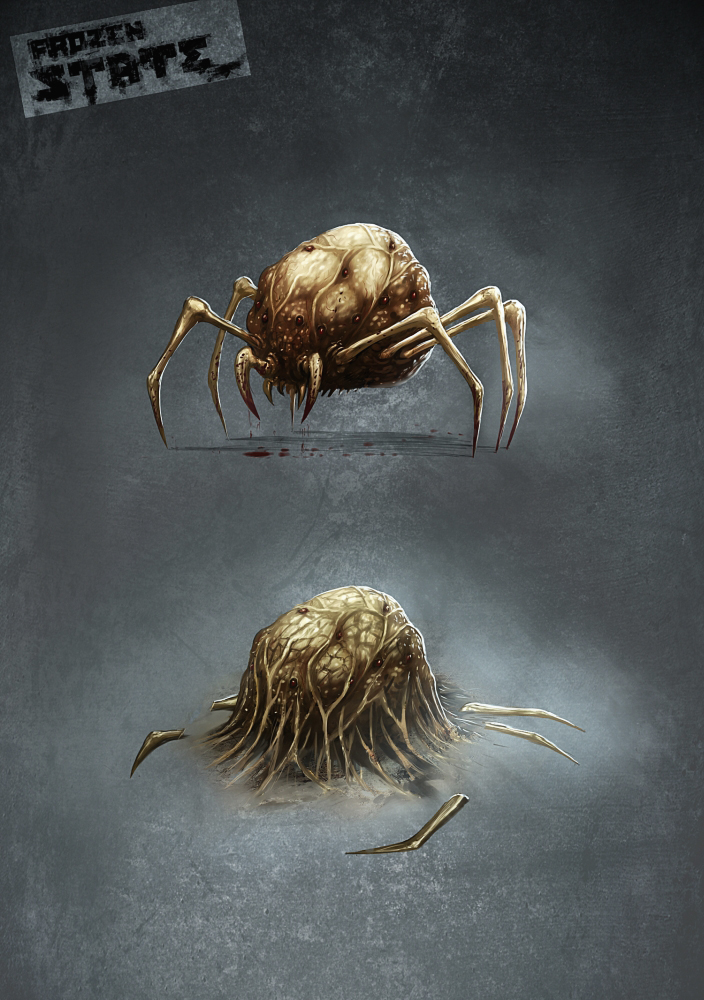 Jackal - if you saw one of them be sure it was not alone. Bloody fast and cunning creatures, usually they create small packs and hunts down their preis. Jackals don't have any special abilities or strong armor their main weapons are speed and suddenness.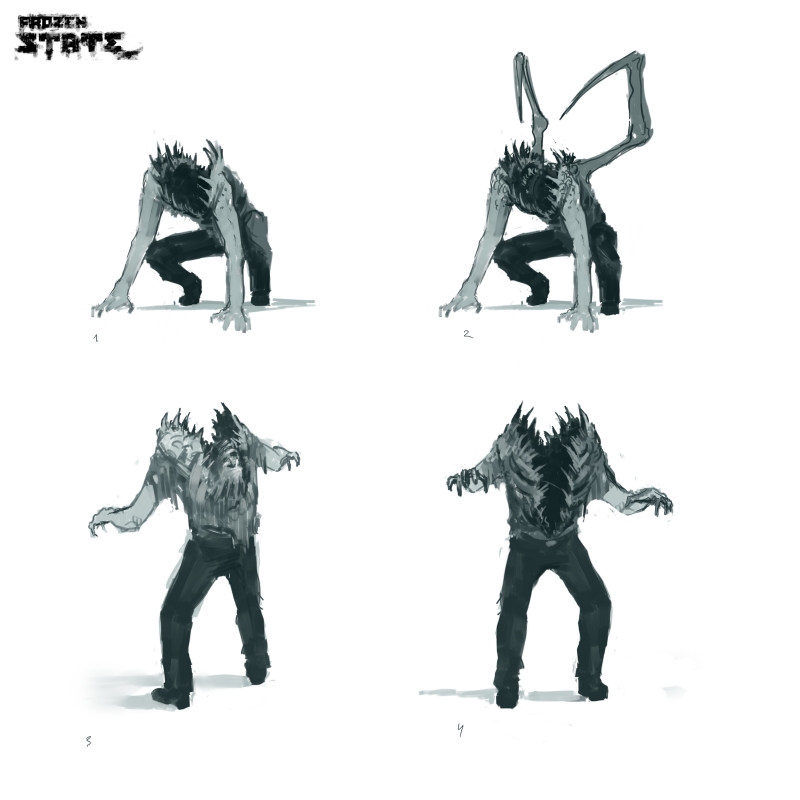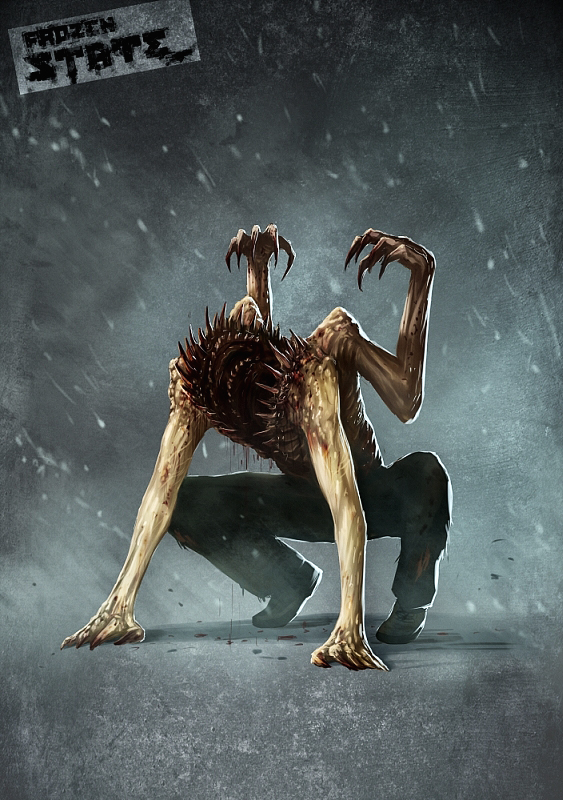 Hateful - a very rare, but extremely dangerous hybride. A gigantic mass of tens different spices men,dogs, horses create a life form which shouldn't exist in this world,but it does.Ropey truemors and thick skin make it's almost invisible to ordinary firearms.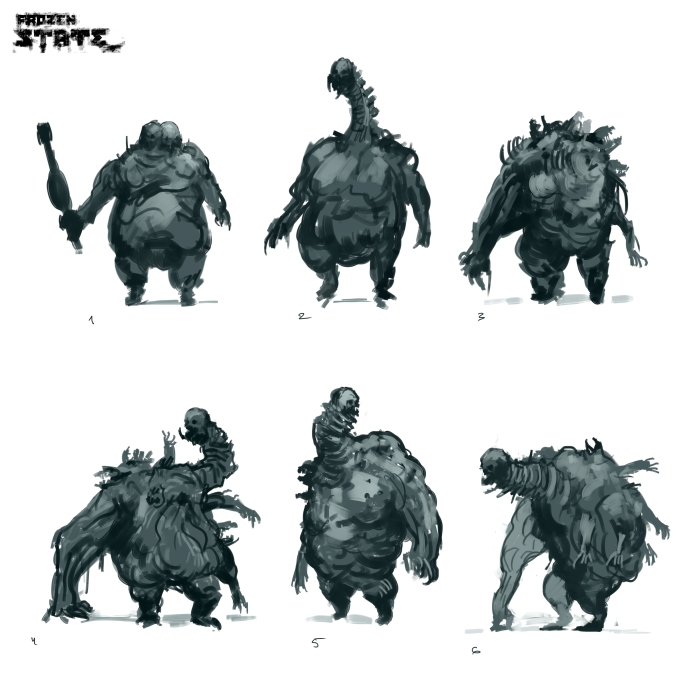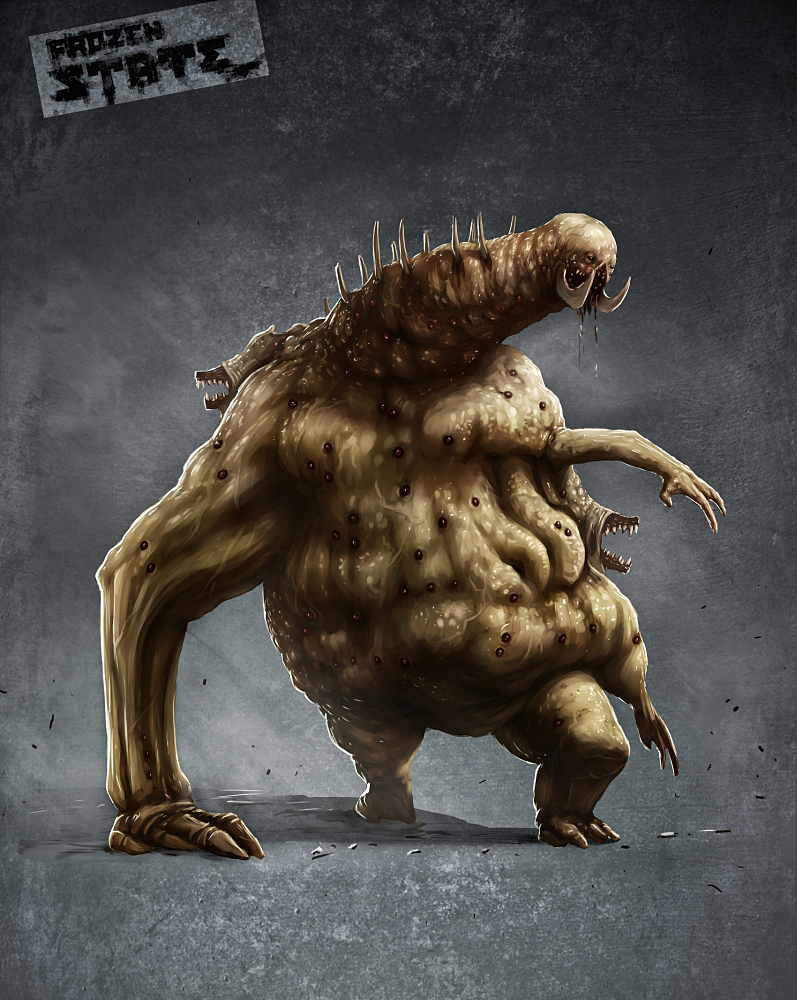 Game faction
A new game faction - people just go buy, forming new communities and coalitions around strong leaders, no matter what's happening around. Nemostor - one of the largest group of survivors in Ozyorsk - bandits, moroders, killers different names stick to this group. Long time ago they were ordinary people, but harsh times make people tougher. Nemostor patrols can be encountered all around the city searching for supplies or lone survivors. The group occupied a military base on the city outskirts.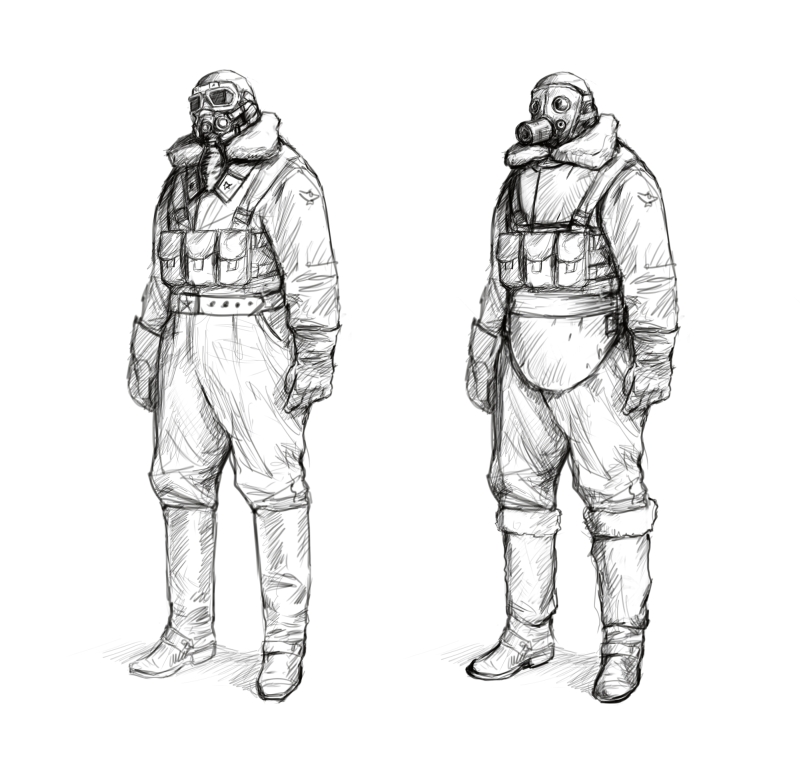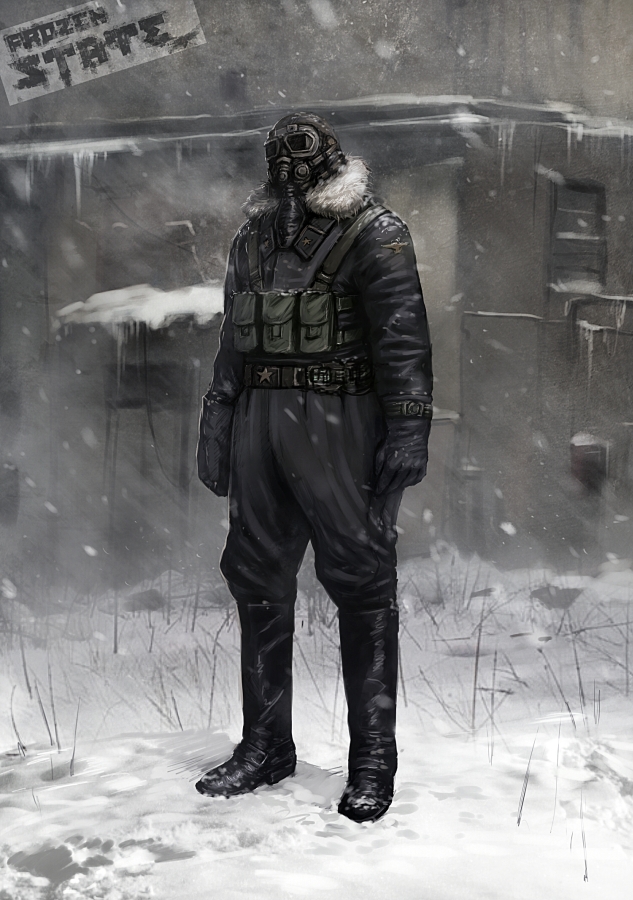 Nemostor Scout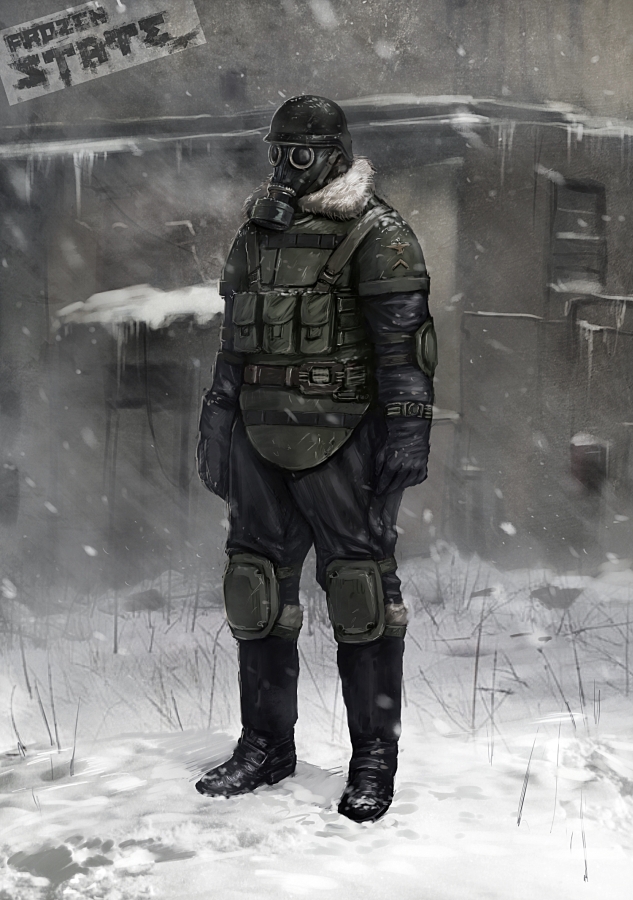 Nemostor Heavy
Animation
Finally, the main fruit of our labor a short video of pre-alpha, showcasing the animations, a robot companion and the overall game atmosphere.
Thank you,
Snow Arc Team