Glimpse at the upcoming closed beta!Here's a little preview of the upcoming beta and the replay. The closed beta will be available before Christmas, but we're still figuring out the exact date...
You can become part of the closed beta in three ways:
1. Become a Darwin Lounge member at the awesome Evolve gaming platform Evolvehq.com
2. If you were a part of the alpha you just need to sign up with the same email as you used in the alpha – no need for beta code
3. OR you can grab one of these codes and go to Beta.mlwcards.com and sign up: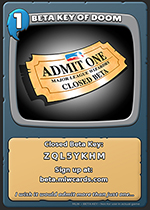 GONHPTS9
VDRGMQRV
RQS1J6QI
0W97JFOQ
4J8Q9CY4
4QWVAHGT
YE4J47ZN
2PM59SP3
GQXL9TQE
G6WLFN7O
This closed beta will run for a couple of weeks before we open it up, depending on the amount of fixes needed, feedback etc.

Q and A session
As part of the Darwin Lounge/Evolve closed beta launch, we will do a Q and A session where you can ask us literally anything you want and we will try and answer every question. So come join us for a fun couple of hours and get behind the scenes of MLW. We will have more info on this event soon, so stay tuned.

All four schools made available!
For the closed beta, all schools will be available from the get go. Each player will be able to create wizards on their account from all four schools. You can have several wizards on your account, so try out all of them – or stick to the one you like the best!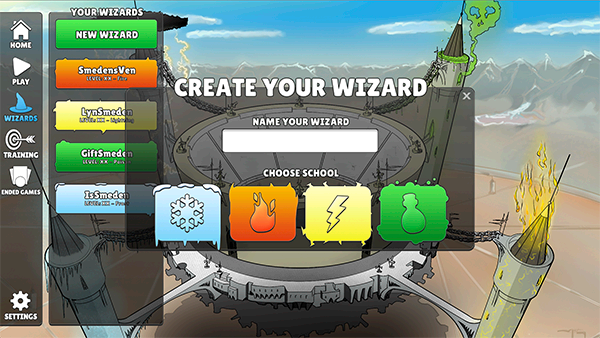 All New Replay!
We've added a brand spanking new replay that is really awesome and gives an amazing overview of what your opponent did in the last turn. Also, the idea is that you should be able to watch your ended games from start to finish, share replays with your friends, and show how to do a proper turn!We're going to expand the replay functionality over time and really hope that players will use the replay function to share tactics and cool card combos with each other in the future.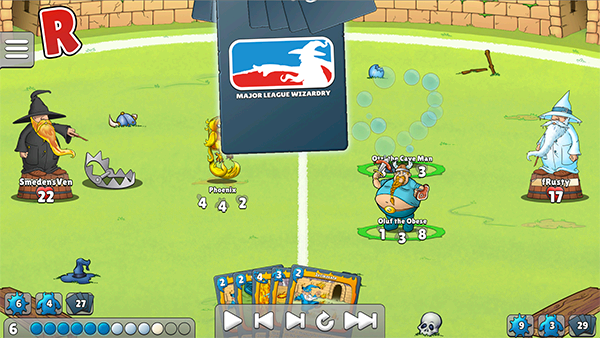 Deck Building
We are also working hard on getting the deck builder up and running before the launch - whether we'll make it before the closed beta launch or just after is still uncertain, but we'll do our very best to get it out!
New cards
We also got some new cards to show of - Armageddon, Angry Viking and Training Dummy