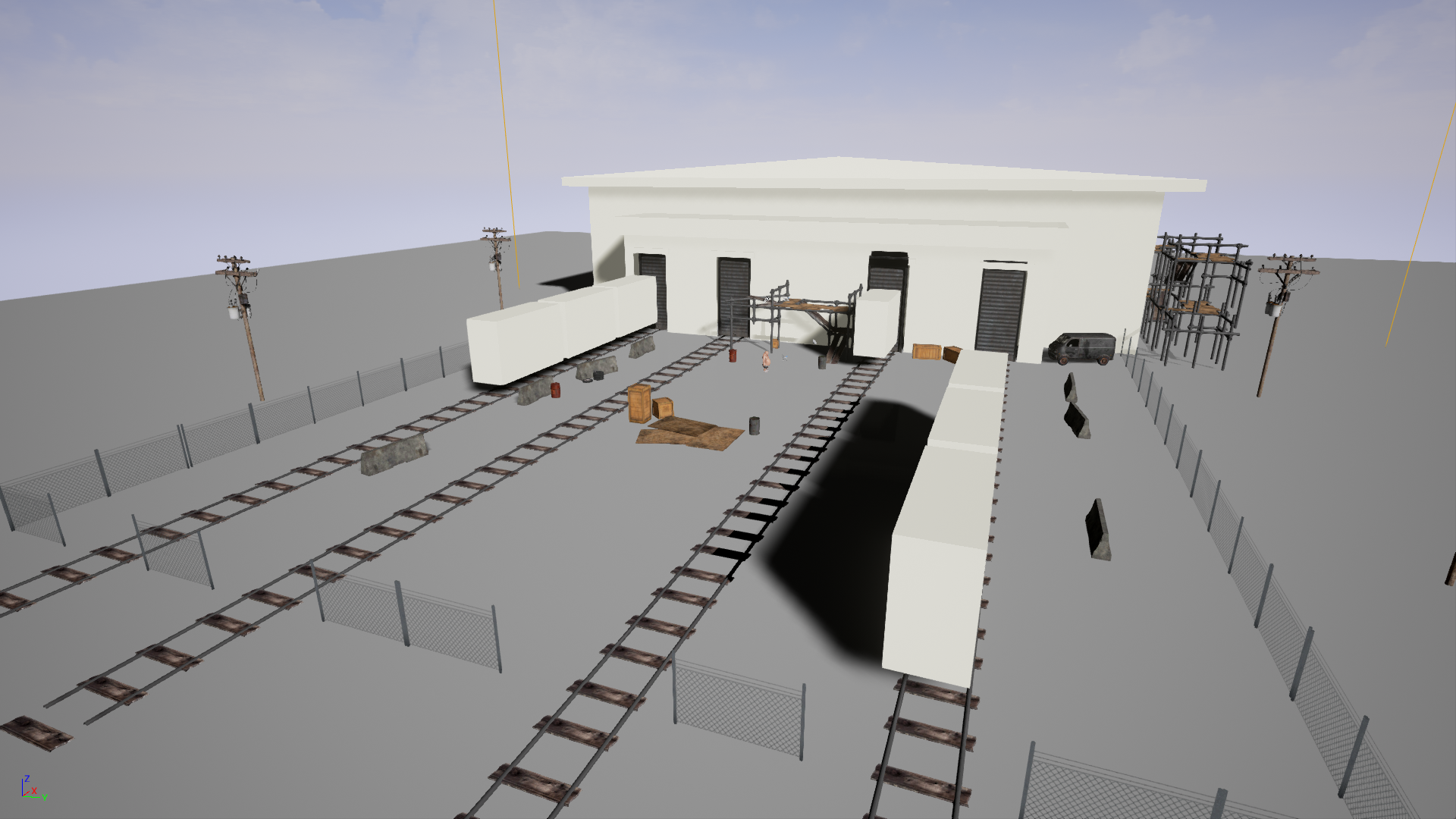 First block out.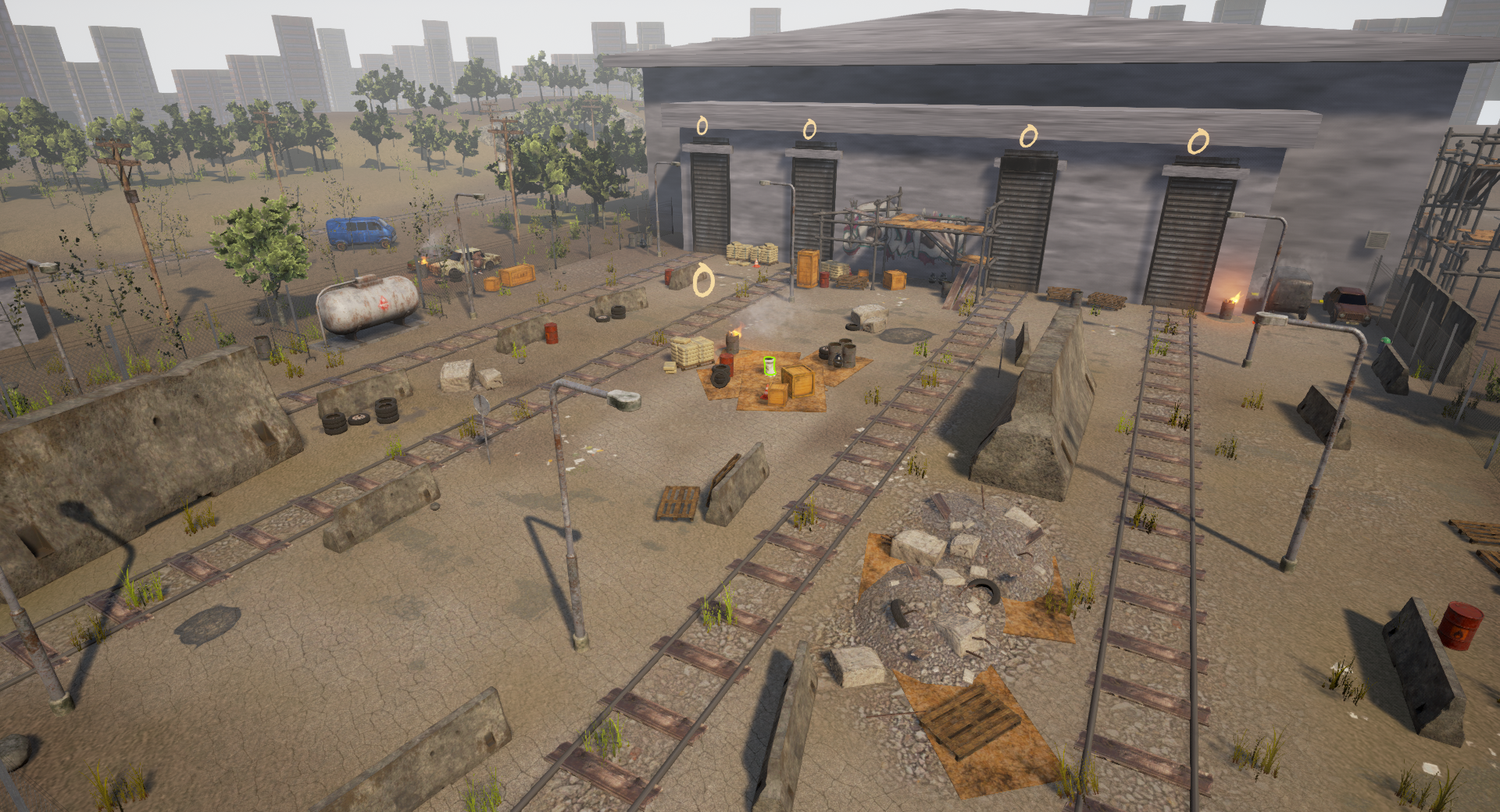 Current version.

This week we have been planning out the color and feel of our next map. Experimenting with colors and terrain painting. It's much easier this time around since we can visualize the map instantly with the assets we made for the previous one. During the last meeting we discussed some ideas on random events to occur in the map such as trains rushing by, sometimes dropping explosive barrels or deploying a mugger into the battlefield. A kill feed has been added to easier see who killed who (fierce arguments have occurred in the past).
Here are some of the things we did this week:
Programming
Greatly improved kill feed
Rebuilt game mode script
Graphics
Added gas storage tank that explodes
Added cement bags
Added nature props
Added layout and basic shapes of the map
In the next week we'll strive for adding train carts and more variations on clothes as well as graphics to the kill feed. Generic map props will also be worked on and adding interaction/events upon shooting, touching or exploding them.