Hello DvDrummers!
This Update Include some Settings and Inputs Improvements.
Inputs Extended: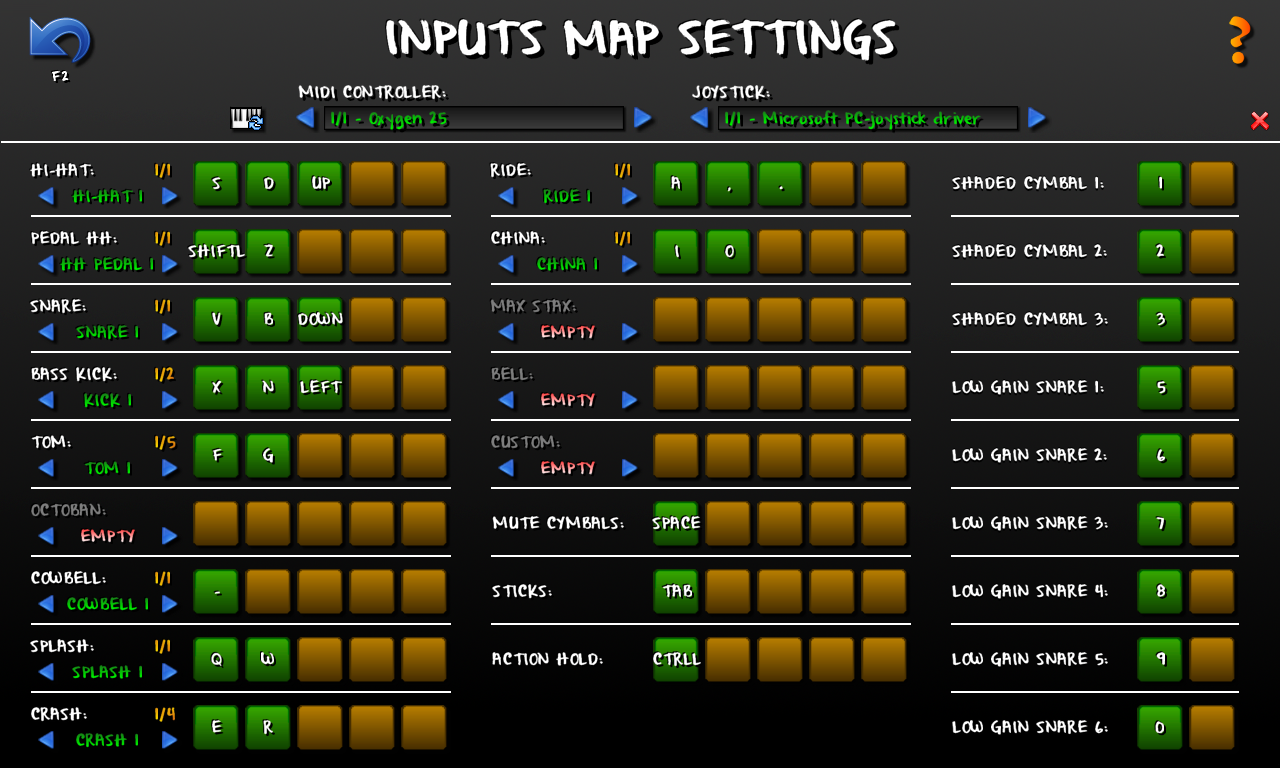 Changelog:

- Increased to 5 the Keys Assigned to Every Components
- Increased to 2 the Keys Assigned to "Shaded Cymbal"
- Re-Set a Sigle Number Keys to "Shaded Cymbals" and "Low Gain Snares" to "Medium Kit"
- "Action Hold" Works with MIDI Controllers and Joysticks Now
- Added Options in Main Settings to Lock Simulator FPS
- Added Button in Main Settings to Reset Settings to Default
- Improved Main Settings Descriptions

The Workshop feature is in BETA state, please report your feedback about any problem found, Thanks!
Have Rockin' Fun!
\m/__ (- . -) __\m/