Hello everyone and welcome back to another one of our updates.
We know we haven't updated in a while, but we've been working really hard and we've been having huge progress, we had to do a lot of marketing and advertising and we even got interviewed! There will be a link down at the end of the post for the interview, it's in Portuguese however.


So to start off, this is the new and improved UI, it's much closer to what we're aiming to achieve and we're much more satisfied with it.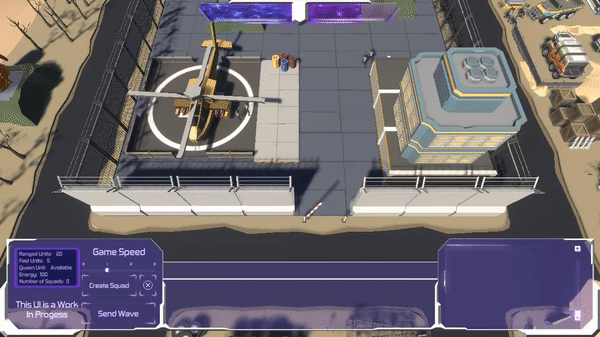 As you can see, we changed some stuff, the buttons are much lighter on the eyes, and we have really cool animations on the bars now!
It's still far from done, we have many more things we're planning on adding to the UI, but currently this is how it looks.
You're probably wondering what's gonna be on those two empty spots on the UI, we'll let me show you.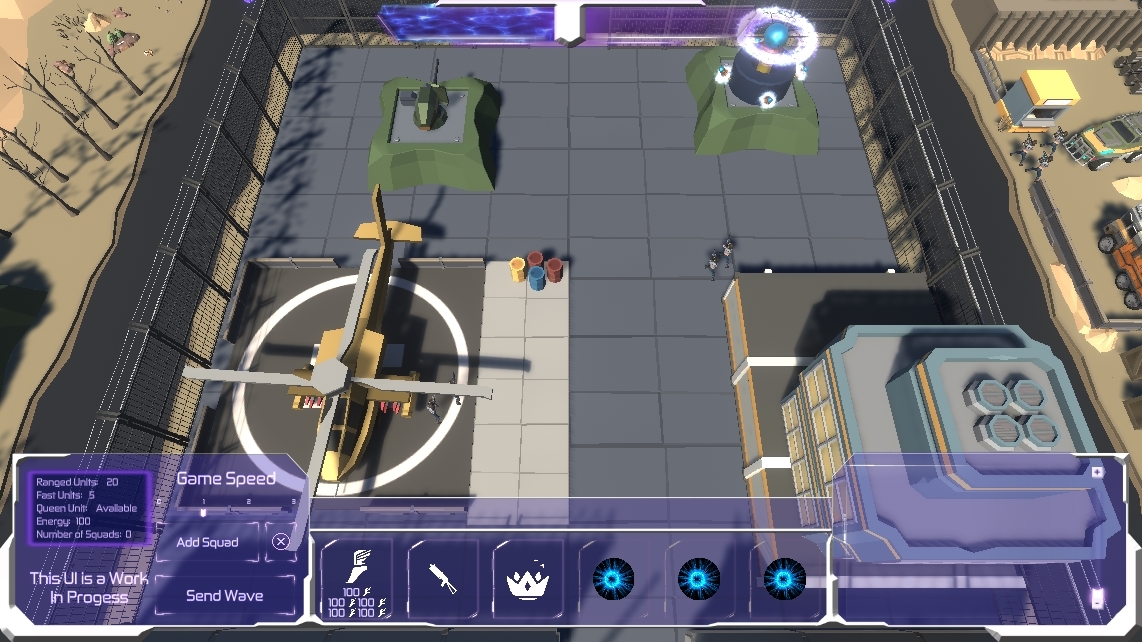 The middle part is where the units are placed with their stats, and above them is still missing but later on it will be the amount of units the player has available to use.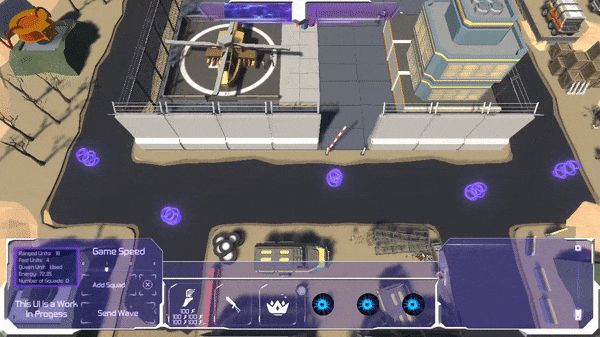 On the right corner as you can see, is where the squads are stored before you send the wave, it keeps adding them and allows the player to see what he has stored, it's not final yet but it's a preview of what we have in mind.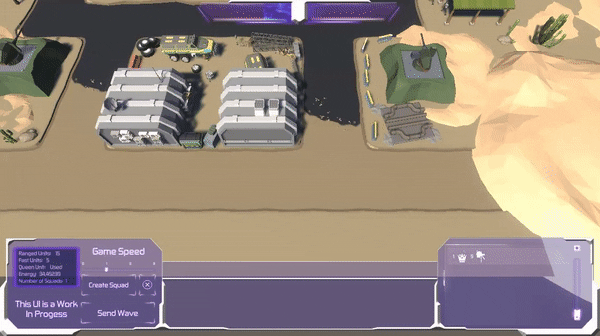 The game speed now works as a slider and we can even pause the game now to give the player more breathing room when planning or sending squads.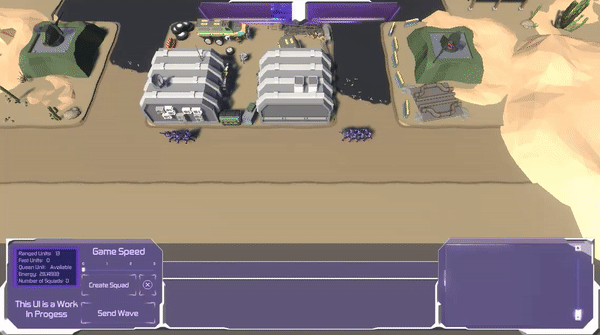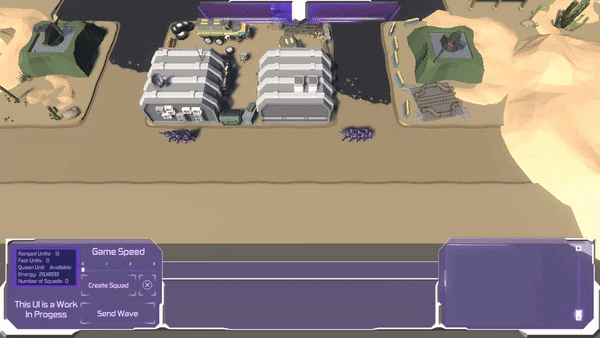 Another cool feature we added is being able to select our units and mousing over them to see their health!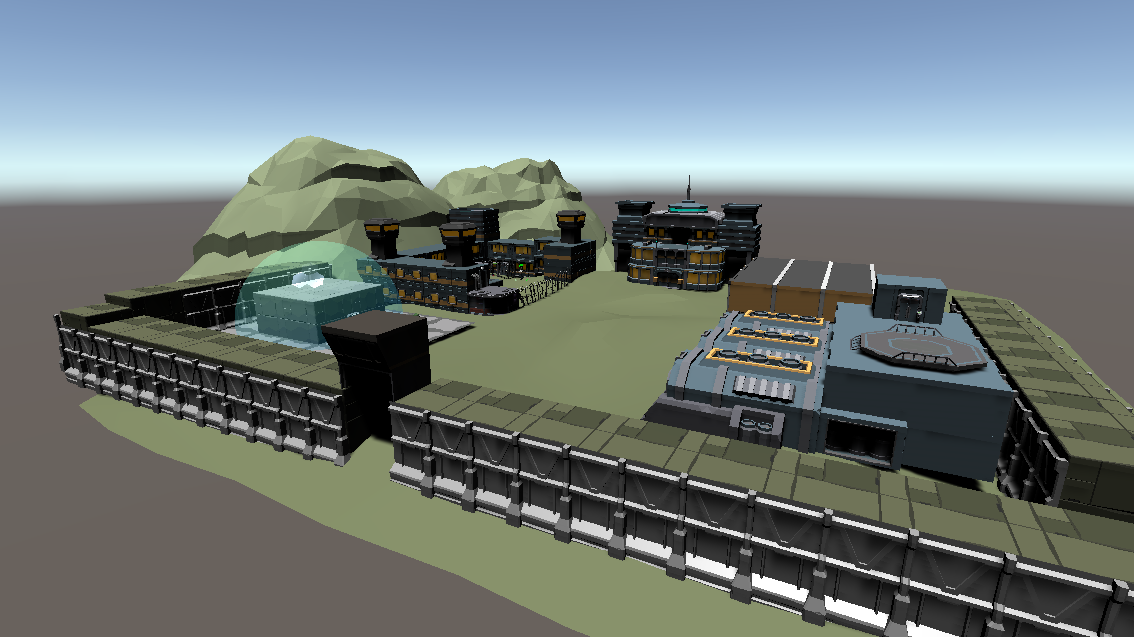 This is only a sneak peek at the home base we're building it's still in a very early phase but we wanted to share it with you anyway. It will be where the player recruits units, researches and plans his next missions.
That's all we have for now, we hope you're enjoying the progress of our project, and thank you for joining us on this adventure.
Please share with us your thoughts and if you're liking what we're doing or how the game is coming along, you can even give ideas on cool stuff you'd like to see!
Here is the link for the interview if you're interested in getting to know us better or seeing what we have planned for the game.
Follow us in our social media at:
Twitter: Blue Lamp Studios
Instagram: Blue Lamp Studios
Until next time, cheers! :D