---
It's 2014 and time for another update! We've been hard at work with A Crimson Searchlight and things have been getting much more fleshed out. Roy and I have laid out the story and level structure for the game and I'm bouncing between adding new content and refining old content.
I've been trying to feel out the art style and started to settle on maintaining the game's simplistic and stylized aesthetic while cranking up the mood and atmosphere. The tone and feeling of the game is incredibly important to me and, if nothing else, I want it to really transport the player to this neon-lit, sci-fi noir metropolis. Eliot has been spending his time working on a gorgeous window rain shader as well as some really interesting skybox shaders. It's great when the programmer also doubles up as a technical artist.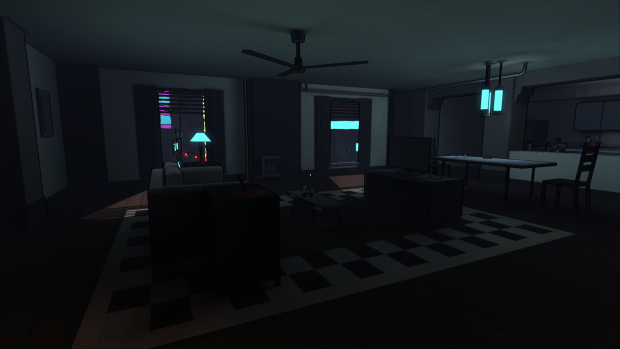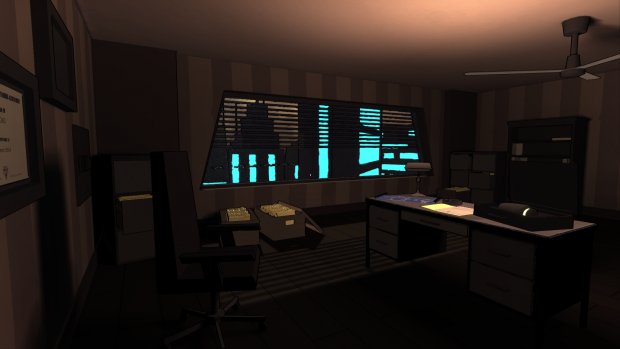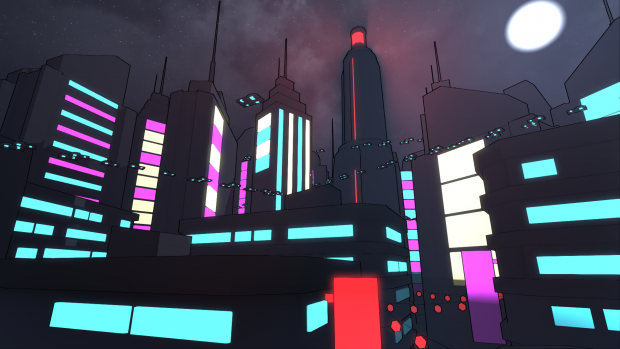 ---
We also now have someone working on the music side. Joe Baxter-Webb has decided to help out with providing the game with some really interesting tracks. He's really talented and has a great sense of style. This is a work-in-progress, but you can listen to one of the night investigation tracks from Joe's soundcloud:
If you want to check out more of Joe Baxter-Webb's stuff, you can head over to his site Bosslevelvgm.com or follow his twitter @BossLevelVGM.
---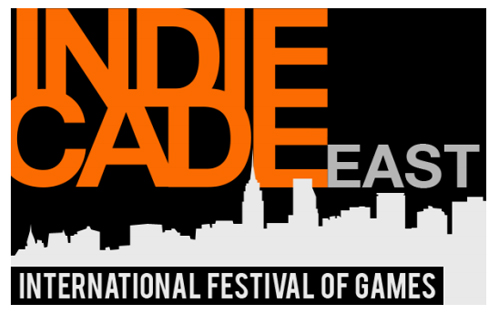 Finally, we've got a time slot for the Show & Tell event at IndieCade East. On February 15th, Saturday, between 4 PM and 6 PM. I'll be bringing the first (and depending on how things go, second) investigation of the game so people can check it out and we can get some valuable feedback.
That's all for now. The next update will include a gameplay video!
-Dillon