Update 22 - Face Hell Together

Good Morning/Afternoon Marines! Today we have a big update to share with you! An updated UI, as well as a Quick Join update for COOP or Multiplayer having you join servers instantly.

Weapon Performance
The biggest change in this update, it completely redefines combat in IM. The damage has been increased, making single and burst fire more of a viable option, but recoil has increased as well bringing player skill more into play when firing in automatic.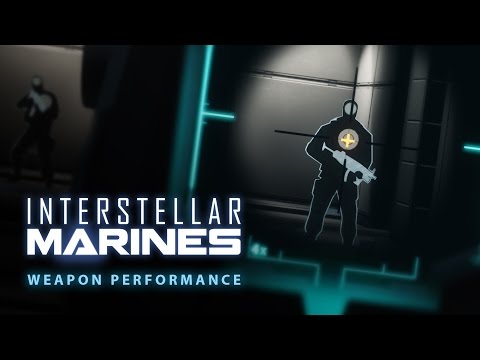 YouTube™ Video: Weapon Performance RedesignedViews: 4,074Get Interstellar Marines on Steam: IMonSTEAM.com In Update 22 we ramp up the tactical essence by adding more fire power as well as more recoil.

Here is a more detailed look at the weapons by community member and YouTube personality PepperBelly.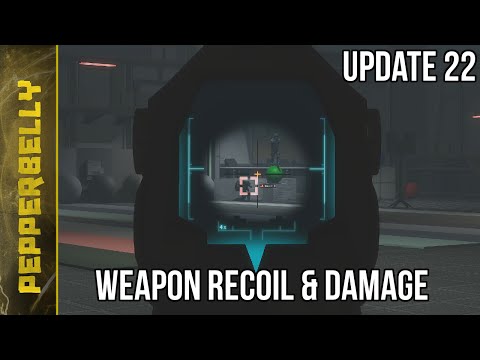 YouTube™ Video: Interstellar Marines - Update 22 - Revised Weapon Recoil & Damage
Spearhead members recently got access to a new testing branch which grants a sneak peak at what is to be expected from Update 22.

Teaming Up
Hell Week now enables you to team up with other players to create a more team-based experience. Here is the new Mission Overview used in Hell Week! You can not only see your location, but also track your teammates across different zones to meet up and dominate.


We've also added the deadly CTRs which greatly increases the number of threats on the map at any one time.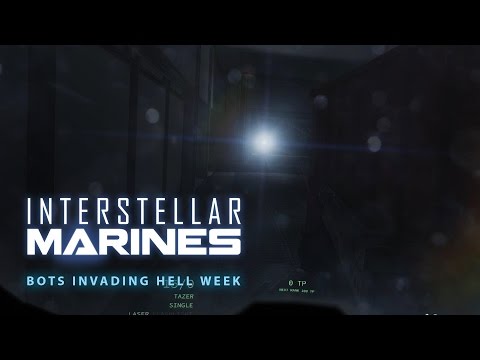 YouTube™ Video: Bots Invading Hell WeekViews: 3,355Get Interstellar Marines on Steam: IMonSTEAM.com Our vision for Hell Week is to create the ultimate sandbox action experience packed with different scenarios (supply drops are only one of...

Supplies Inbound
ITO AI SARA will now announce the new aerial supply drops incoming and creates natural points of friction and focal points of combat for players and teams in hell week.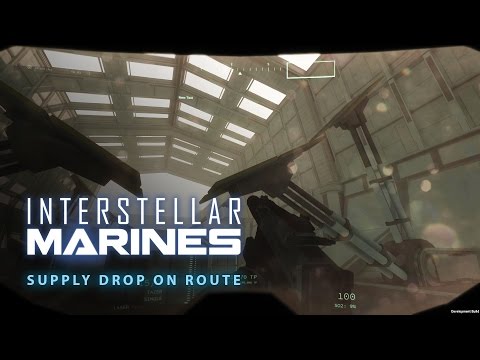 YouTube™ Video: Supply Drop On RouteViews: 2,647Get Interstellar Marines on Steam: IMonSTEAM.com In Update 22 supplies will be dropping randomly from the skies in Hell Week.

Join Us
These Hell Week changes with supply drops, CTRs, and teaming up imbue a coop feeling into Hell Week rather than just being the lone wolf free-for-all from previous versions. Come join us today on our TeamSpeak server ts3.speedgaming.pro:9987 @8PM CEST and @8PM EDT to chat with the developers and experience the awesomeness of U22 Hell Week for the first time! We've also got a lot of cool new features like CTR Corpse-stay, and CTR flashlight use so check out the change log below to see everything that's new!

What's New
ADDED: Ability to team up with friends in Hell Week. Press M by default to access
ADDED: Ability to invite Steam friends into a Hell Week. Press F1 by default to access
ADDED: Combat Training Robots to Subarctic, Canyon, Industrial, Jungle, Mountain, Resort, Wetlands and Lunar Hell Week maps
ADDED: Supply drops to Hell Week, each drop contains 1,250 combat points and is visible across the map
ADDED: List of all players in the current Hell Week to mission overview
ADDED: Elimination warning message to HUD in Hell Week when you are the next player up for elimination
ADDED: Quick Join system for coop and multiplayer games to enable players to join a game faster
ADDED: Message on joining multiplayer and coop games, and button to quickly open friends tab (press F1 by default to open), to make it easier to invite a friend to join you on a server
ADDED: Compass to top of HUD
ADDED: Accurate pings to browser
ADDED: News pane to the left of the main menu, displays dynamic content and notifications of events and other info. Not visible for resolutions under 1024 wide
ADDED: Pane to the right side of the main menu, displays your next 4 Steam achievements. Not visible for resolutions under 1280 wide
ADDED: Quick tips and hints when Quick Joining a server
ADDED: CTRs now use flashlights in certain situations when hunting players
ADDED: CTRs now remain in their dead ragdoll position, minus physics effects, after death. Yes, you can build mountains of CTR corpses
ADDED: CTRs that are engaging, pursuing or repelling only reload if the magazine is empty
ADDED: Ability for CTRs to carry an inventory
ADDED: Performance tracker to manage the number of CTR corpses and flashlights left after CTR death
ADDED: In-game ping to debug menu for coop and multiplayer games. Press U by default to access
ADDED: Numeric representation on mouse sliders in main menu

Improvements
UPDATED: Significantly re-worked weapons shooting, recoil, damage and aiming mechanics
UPDATED: Converted in-game HUD to Unity 5
UPDATED: Mission overview in Hell Week with many new features. Press M by default to access
UPDATED: Several prefabs with correct shadow and static settings
UPDATED: CTR soil footsteps
UPDATED: Steam friends now updates every 2 seconds
UPDATED: Spectating is disabled for Hell Week and Deathmatch game modes
UPDATED: Mission overview visible when HUD is down
UPDATED: Stronghold with new nav mesh and CTR patrol paths

Fixes
FIXED: "Hell Week wins and CPs not recording in Leaderboards"
FIXED: "Cause of frequent crash when exiting the game"
FIXED: "NGI elevators killing players"
FIXED: "Parasol collision on Resort map"
FIXED: "Steam friends list not updating after client has been started"
FIXED: "Server sorting now works"
FIXED: "Server memory leak, may also increase performance and stability"