Mobile Controls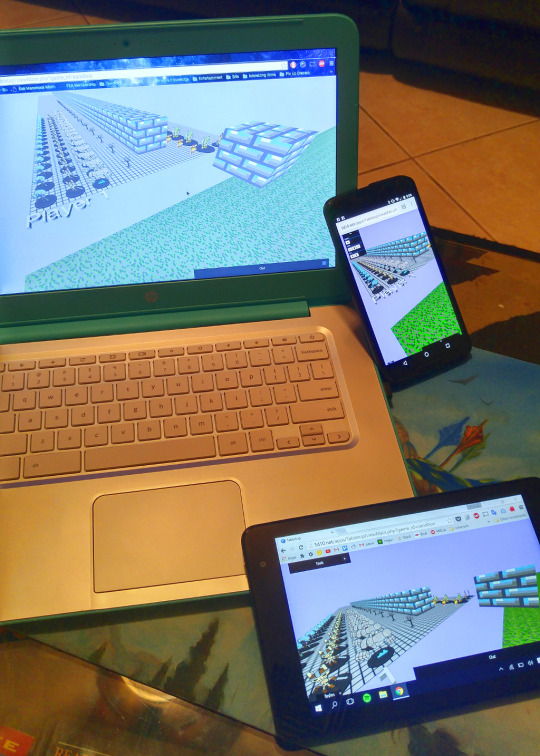 You heard right! The camera controls have been set up for mobile browsers. The only thing left is a more responsive UI. Currently the UI ends up tiny on phones, but alright on tablets. Using one finger will pan the camera, dragging two fingers will rotate the camera. Zoom will be handled on the sidebar.

Give it a try on the tabletop sandbox: sandbox.3d10.net

The chat is hit or miss depending on your mobile devices virtual keyboard. More work will be needed to really polish it up.

More good news! The framerate has been great on all my test devices. I've tested on a Windows 8 tablet (Dell Venue 8), and two android phones(Nexus 6 and a LG). The phones are at 60+ fps, the tablet chugs along at 50. The tablet is really the low end of the sites system requirements, with an Intel Atom processor.
Layout Improvements
The Tabletop and front page of the site have both seen improvements. The tabletops chat has had a complete makeover to something much more modern.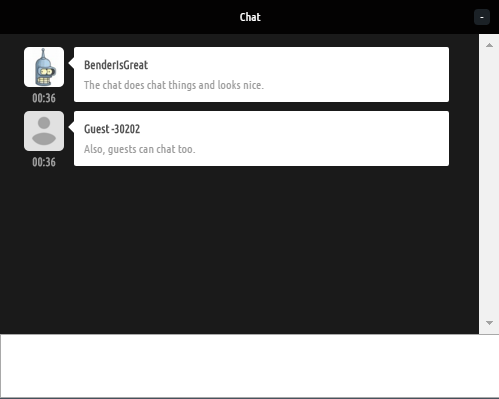 The avatars used in the chat will be populated with gravatar.
The rest of the tabletops tools have seen minor changes as well.
On the front page, a new 'Popular Units' section has been added to show off some of the creations done with the editor. It renders each unit in 3D, and they link to the editor if you want to give them a closer look. If you're not logged in, you can save the unit to text and import it back into a new unit you create later.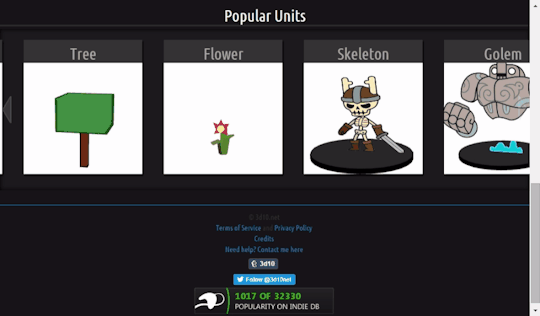 Searching
The search pages have been updated to be a little more forgiving when you look for units, unit sets, or tabletops. You can use wildcard characters '%' if you want to be more specific, but it'll also look to match your phrase if you normally wouldn't get any results.


IndieCade InGaDeMo Game Jam
Over at Indiecade.com, They're going to be hosting a game jam devoted to multiplayer tabletop games. I can't imagine a greater chance to use 3d10.net to its full potential. I'll probably be taking part in the jam, and if all goes well, a new tabletop game with 3d10′s features in mind will be created.


I welcome any feedback or features you want to see in the next updates.


---
Get More Updates