Hello once again! It's been a long time, hasn't it? Sadly I didn't do as much as I wanted this month, cause I was sick for a week. Oh well. :) I've been hard at work on HERO, and have quite a bit of stuff to show you! Yaaass!
The First Dungeon
So. I made a dungeon! At last! Here's how I got there:
First I sketched a design concept - this dungeon is kinda like a tutorial, so it's meant to be very simple: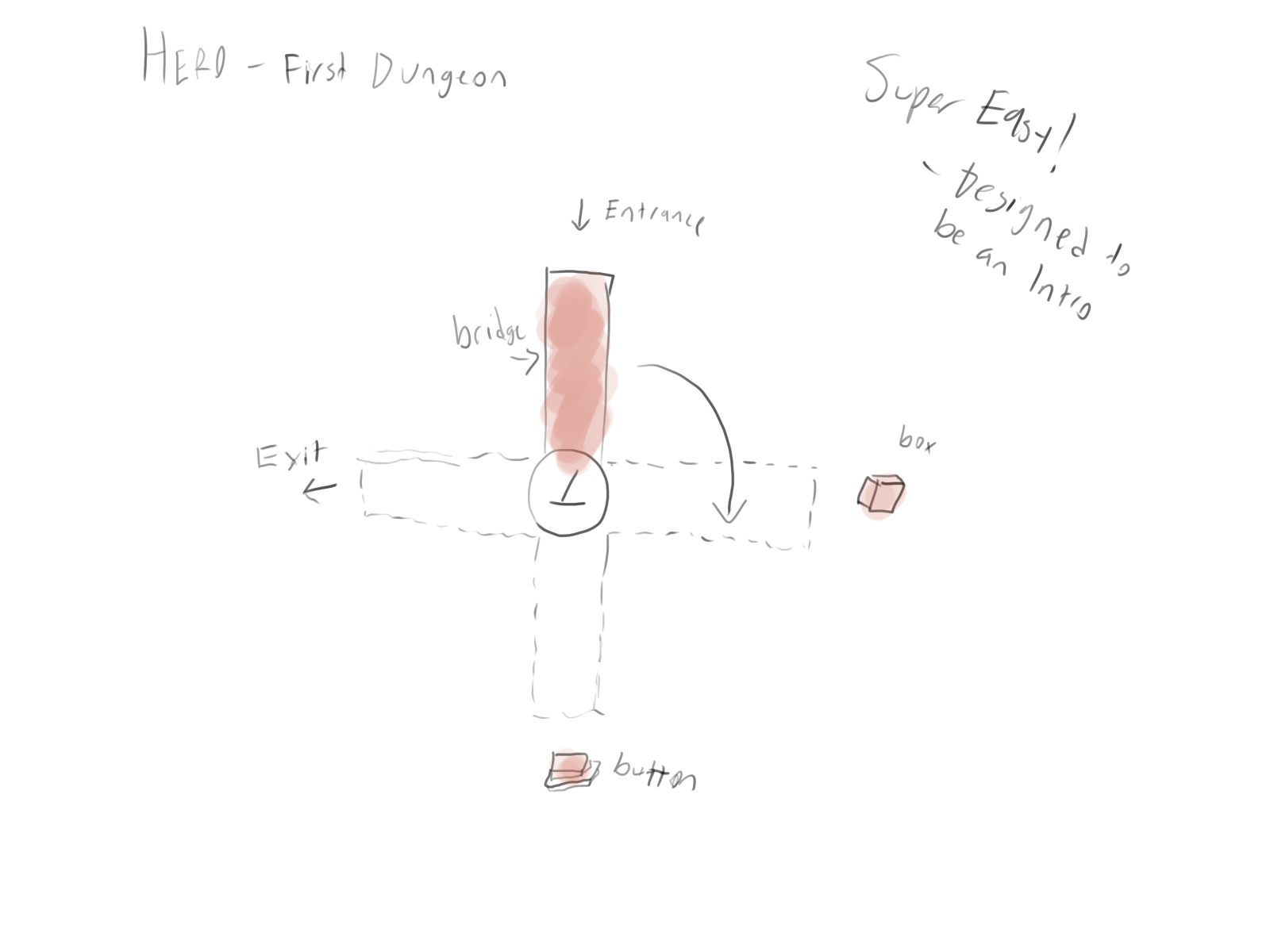 Looks dumb, but hey it worked! After this, I blocked everything out with BSP, then replaced those with meshes created in Blender. Then I added decor, and cleaned everything up! Here is the final draft of Plains_Dungeon_01!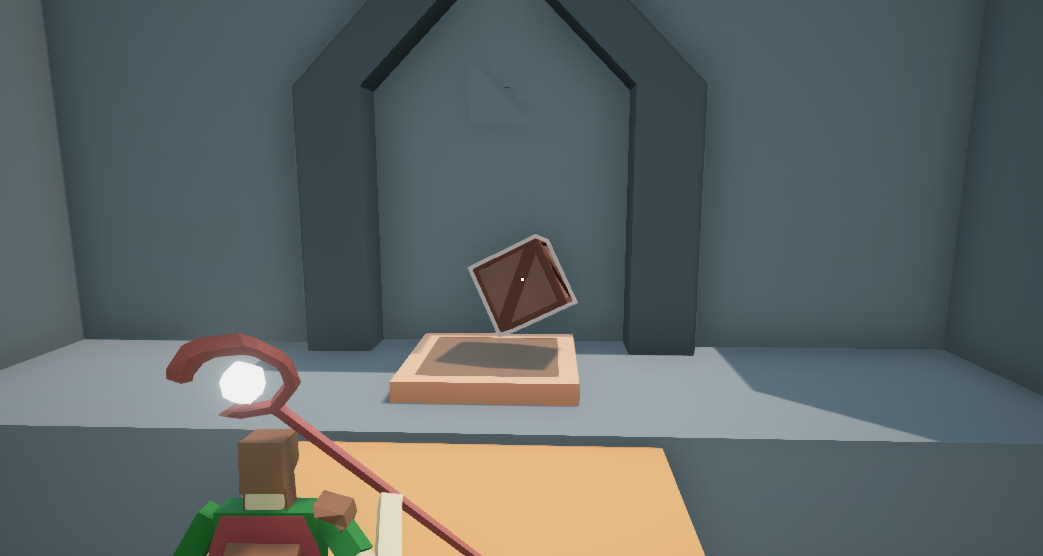 Get box, and rotate all the way around to put box on button!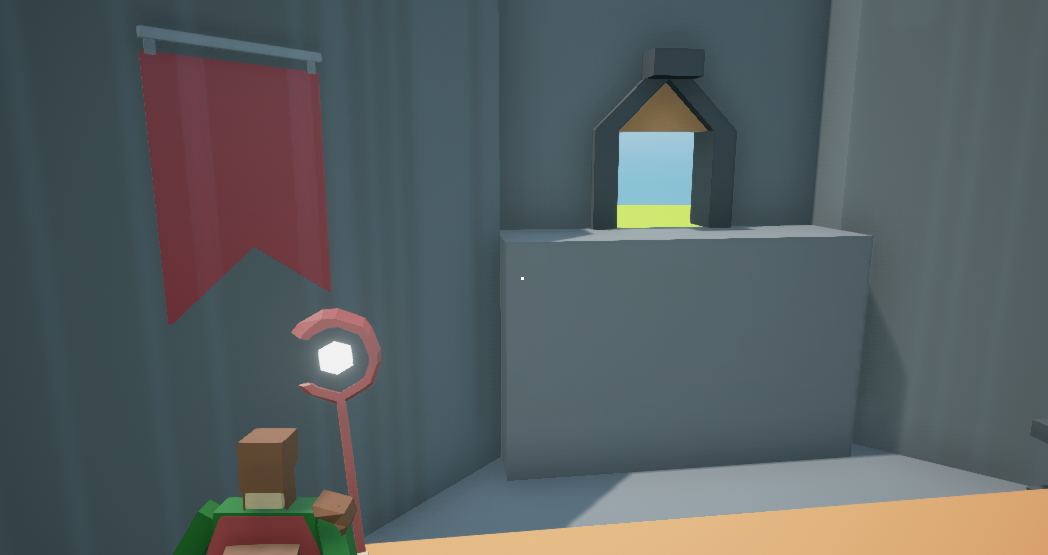 ...Which opens the door! Huzzah!

Main Menu + GUI
I also created a major update on the main menu! I created a system that detected what area you are in in the game, and load a certain map for each one! I also used ZioYuri78's amazing Main Menu GUI (here) to create this beauty:
The GUI also is used in-game! It allows you to change graphic options, controls, and audio settings... currently game settings do not work. I'll get to that sometime soon :D
Started work on "OldMansHouse"
I also blocked out a new sublevel, the Old Man's House Interior. The bookcase is moved by a switch the old man uses, which leads to the Staff Room. More on this later. Here's a couple of shots: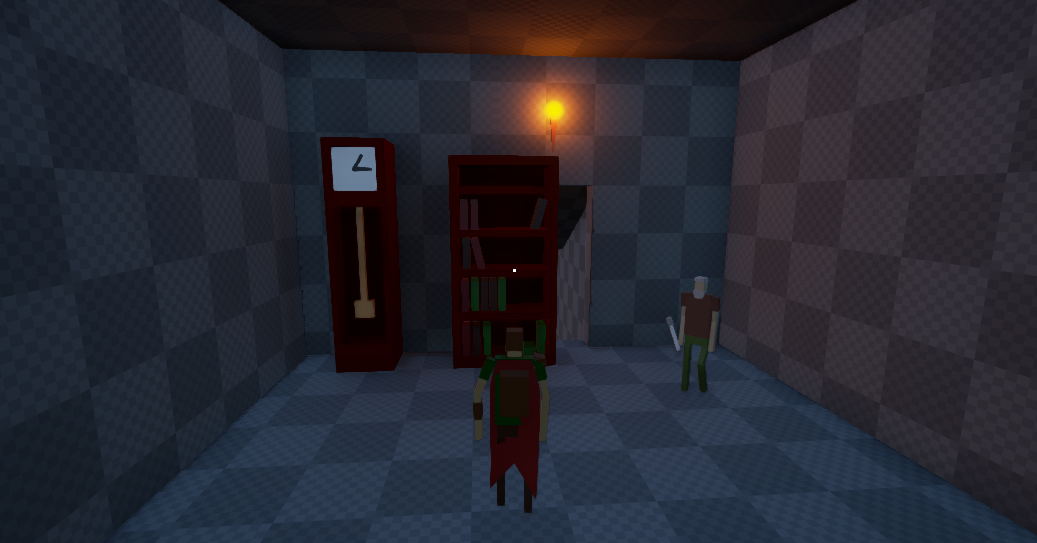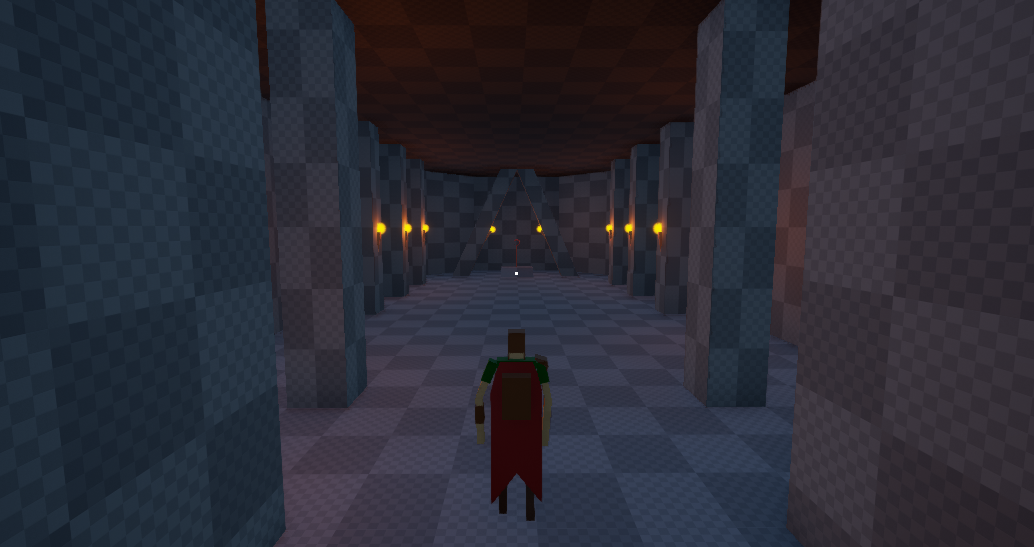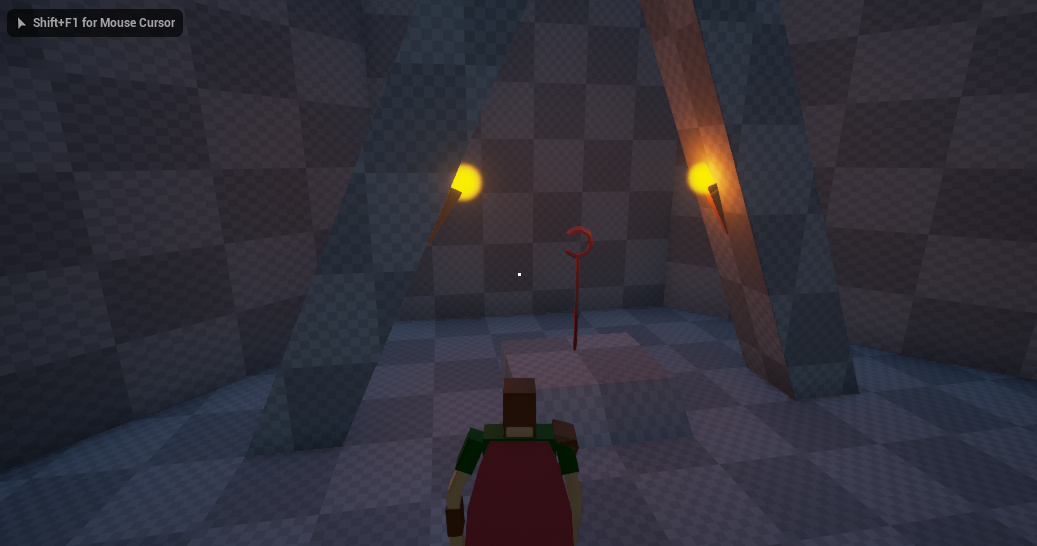 Starting Launcher + First Working Build
I'm currently in the midst of working on the Beta Launcher, which will be used by friends + testers to download the newest updates from my game. Sadly it's not working yet, but hey that's life.
I also got an actual executable running, which is awesome! I sent it to a couple of friends and it ran, so that's a good step. Sadly, after updating my project to UE4 4.11, I can no longer build without errors. :(
Other Minor Updates
Here's a list of new features:
- Created a "StaticHuman", which allows me to throw a human down with a special animation, and change the color of their skin, pants, and shirt. I'll use this for decoration in the Village, as well as the City of Merchants
- Made a credits system, which lets me add people real quick like. :D
- More in-depth AI system
- Started save system
- Updated project to UE4 4.11
- New Font!
- I'm currently designing a little team of characters that you see every once in a while... kinda meant to be a tiny side story. Here's 2 of those little guys: (Sorry about my terrible drawing skills)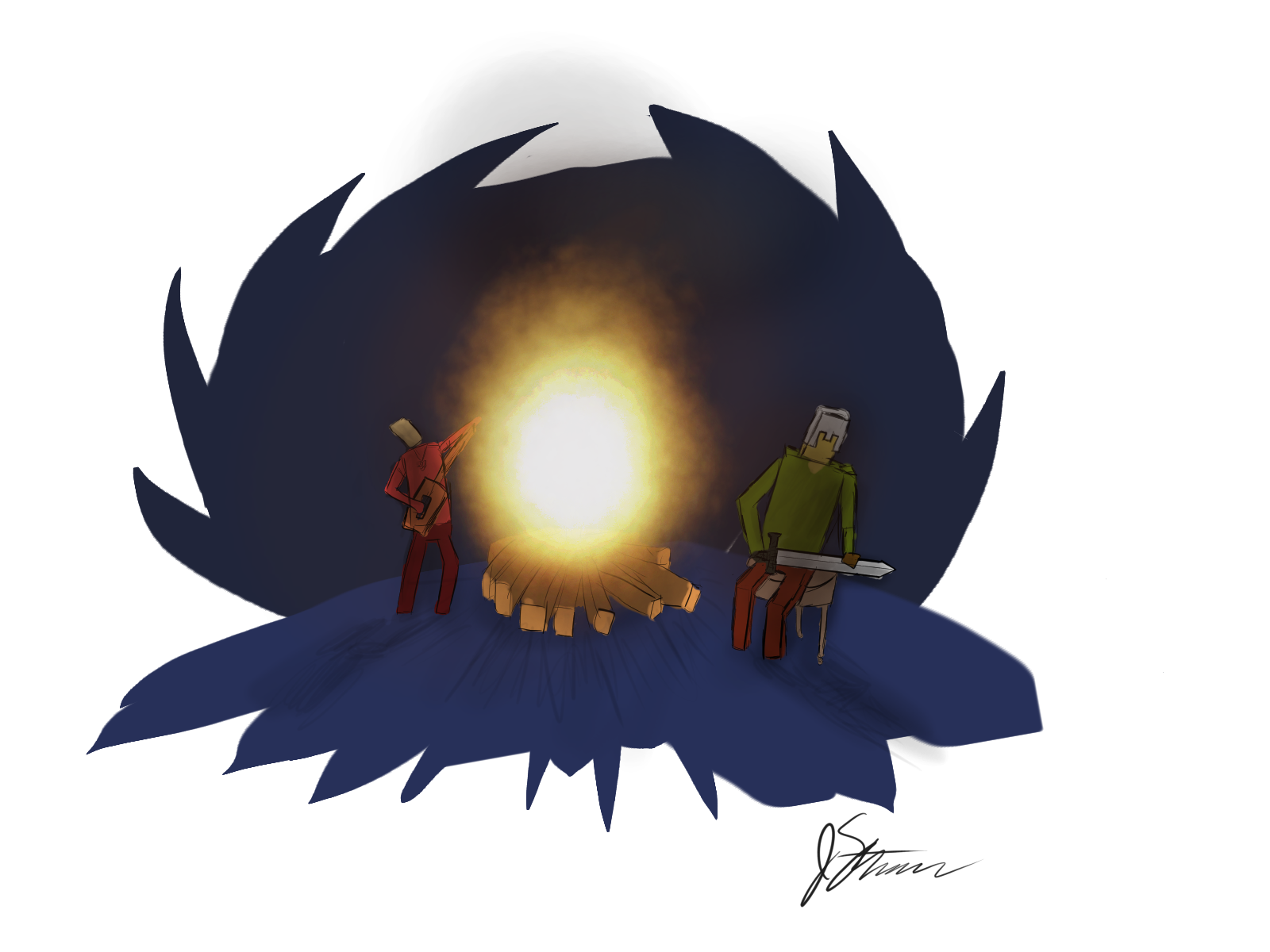 Final Thoughts
It's been productive, yet not. I've only made one dungeon out of many, many more... I need to focus much more on that. :D The storyline has been redesigned and redesigned, so I'll be releasing more info on that soon. I hope to gain more ground this month, and post many new updates! Thank you so much for reading, and please track if you're interested! Have a wonderful day!