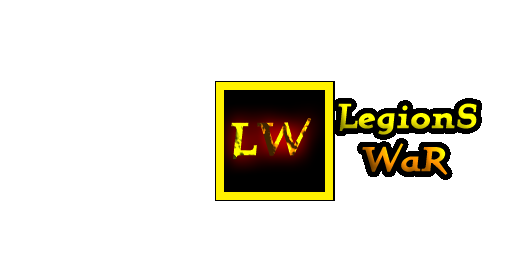 So Update 1.31 and Yao Min waiting you in launcher.Update contains fixes and some changes.
Changelog:
DARGONS AND GUARDIANS:
- Increased damage of melee dargons by 12%.
- Recalculated bounty from melee dargons.
LEGIONNAIRES:
- Reworked a little bit Laira's model and three her abilities.
- Renamed Stergor to Craoxis and full reworked model and his abilities.
- "Uncontrol Rage" removed negative effect what be after increase attack speed(Juace)
GAMEPLAY:
- Range Dargons now removed from game.
ITEMS:
-Absorber Life
Removed one Passive and set bounty for murder to 1 Might Power on all levels.
- Crystal Scepter
Increased armor from 10 to 20.
Increased hp from 75 to 110.
- Dragon Staff
Reworked Active: Deal 100 magic damage to specified enemy and near it if target have hp 2000 greater then get 160% damage if less 50%.
- Archimage's Garment
Increased armor from 20\25 to 30\35.
Increased hp from 55\65 to 90\100.
Increased mana from 40\50 to 70\80.
- Defend Shield
Renamed to "Spiked Shield"
Added New Passive: Decreases enemy legionnaires damage by 20%.(AoE 500)(Works on melees and rangers)
- Amu-Rai
New Active: After use target get 150 true damage and can't use spells for 2 seconds.(Cooldown 65 sec.)
- Skull of Blood
Renamed to Phantom Mask.
New Passive:Block incoming damage from attack spells by 30%\40%.
-Changed Azure Axe's effect.
-Some items resists increased by 10%.
BOUNDLES OF SPELLS:
- Ward Assistant
Increased life time from 150 to 195 seconds.
Increased cooldown from 280 to 300 seconds.
- Dark Crystal
Increased armor from 27 to 35.
TERRAIN:
- Fixed a bug with in-game terrain visible, many textures not worked fine.
OTHER:
- Reworked AI tactic.
- Fixed Desync problem on server.(Thanks to testers)
- Added practice battle in game and in launcher.
BONUS:
Here i'm show results of reworking to you.
LAIRA:
Abilities:

Magic Arrow (Q)
Shoots an arrow at the enemy which inflicts (103\115\123\136\142+Might Power) physical damage.
Mark of Scout on enemy: Laira get +25 damage for 5 seconds.

Absorption (W)
Absorbs target's attack speed and increase yourself by 50% but laira's generic resist will be reduced by 20%,target lose attack speed by 20%\22%\25%\27%\30% (Time of Effect 5 seconds)

Great Target (R)(ULT)
The arrow reached the target causes 210\240\260 true damage,after damage through 3 seconds target's movement speed will be reduced by 50% for 2 seconds.
Mark of Scout on enemy: Mana cost reduced by 10%.
Mark of Scout not changed.
Model and Color Kit: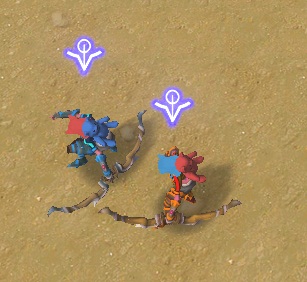 CRAOXIS:
Abilities:

Poisonous Web (Q)
Wraps target with a web what immobilizes and deal 35\40\45\50\55 true during 3 seconds.

Spider's Bite (W)
Bite specified target what after this have 20%\30%\40%\50%\55% chance to miss for 2 seconds.
Ability Passive:After bite through 3 seconds deal (130+Spells Power) magic damage to target.

Venom Depletion (E)
Reduce target's attack speed and damage by 10%\12%\15%\17%\20% for 4 seconds.

Infected Web (R)(ULT)
Thrown web to target,web infect target and enemies what stayed in 600 AoE from epicenter.Infect dealing 50\55\60 true damage every 1 second and reduce armor by 20\30\40(Time of Infect 5 seconds)
Model and Color Kit:
Known Issues:
I'm continue create of new download's system in launcher, also i know about gamma problem in window mode. So if i'm have a good news about this then i immediately tell you.
So from begin of next mounth Legions War activity will be increased, cause of this is simple Legions War going to a test version it's mean what only left the last stage before Legions War will be a full game. So wait next news. Don't forget if you have some troubles in-game you always can contact with me. Good Luck Commanders!