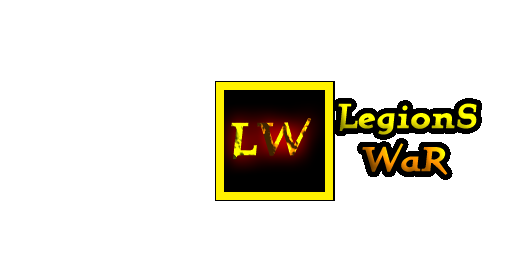 Feel a new gameplay,for now you can't win this game in solo,many parameters has be changed and word 1800 hp will be sounded fun.For win you need a full teamplay every part in team will be go to your victory.Also meet the new legionnaire his included in this update.
Changelog:
DARGONS:
- Increased range of attack for melee dargons by 15 and for range dargons by 20.
- Dargons range model has been changed.
GAMEPLAY:
- Changed the color for red side,for its be a blue.
- For now during 60 mins dargons and guardians becomes a stronger.
- For now Dargon Commander will be spawn in every next wave.
- All damages and resists has been recalculated with new game system.
- Increased the team role.
- Fixed a bug with corpses what after die not instantly removes.
LEGIONNAIRES:
- Fixed a bug with Juaces death animation.
- Increased range of apply of all legionnaires abilities by 10.
- Increased range of attack of all legionnaires by 10.
- Added new legionnaire Arhanslaite "Revived Mechanism"(Defence Power)
BOUNDLES OF SPELLS:
- Flock now have 3 different type of spells Green,Red,Blue.
OTHER:
- Reworked launcher and added LW.net.
- Increased range of attack of all neutral boses by 30.
Good luck in batttles,also soon i'm release a very good information what i expect will give you chance with your team to be a first Team Champion in Legions War!
PLEASE READ THIS BEFORE INSTALLING: Launcher after downloading update will show you error "Out of Memory" don't worry update will be downloaded a correctly.Press "OK" and then launch launcher again and then press button "Launch Updater" to start update the game.If after download you don't see the button "Launch Updater" then go to your Legions War folder and find Updater.exe and then launch and update the game.
This error don't has clear origin,but this error not block update download and its a good news,bad news its cuz of this i delete the size show under progress bar and second what after downloading the Updater not be start immediately.If you don't have this error then you are a lucky.
Soon also i update Legions War Installer on ModDB.
Thank you for reading and good winter feasts!