We've received lots of high-quality feedback since we launched the game two weeks ago. Thanks to our users for that! We're taking it all down and we've address many of those points in this patch. We've focused on improvements to the user interface, including a new, slick look for the Tech Tree window.

​The current game version is 1.2#21.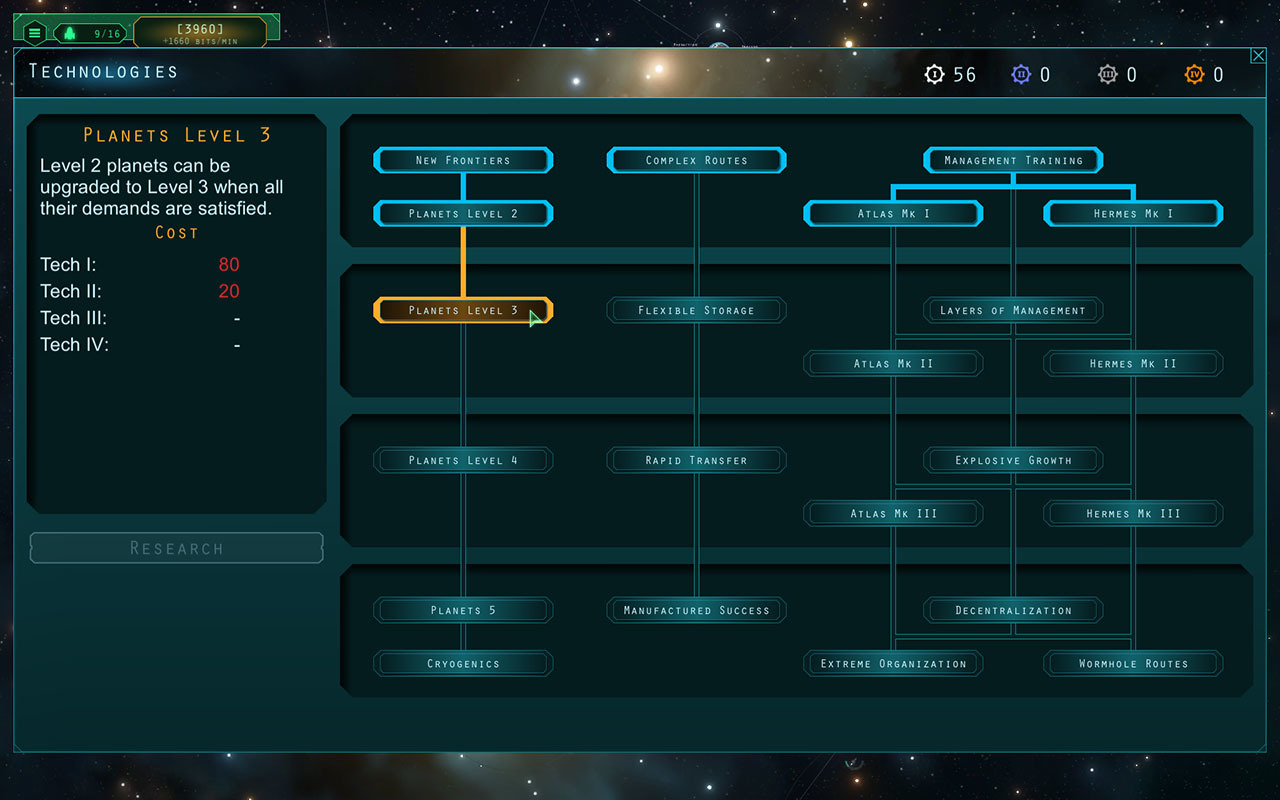 Here is a more complete list of changes:
Reskinned the Tech Tree window
New icons for Tech resource items
Improved the appearance of the Tech Tree, Save Menu, and Options Menu on ultrawide and other non-standard aspect displays (thanks Rhettorical)
Trade Route UI now shows a clickable list of ships on that route (thanks markakeen)
Your available tech points for each level are displayed on the HUD (thanks tagwolf)
When a pending route is blocked, a message now explains what's blocking it (thanks rbr)
Added a Camera Pan Speed slider to the options menu (thanks nlunac)
Doubled the default camera pan speed (thanks nlunac)
Fixed a problem where clicks on the background would sometimes be dropped
Fixed clicking Cancel in the Delete Trade Route confirm box still deleting the route
Fixed not being able to pan the camera with a mouse drag while hovering an object
Fixed a permanent ghost node appearing at the mouse when saving and loading in trade route creation mode
Goods crates will no longer trail behind very fast ships indefinitely (a visual-only issue)
Fixed some typos in the tutorial
Increased scroll wheel sensitivity on the save/load menu
Optimized some HUD elements that contributed to stuttery game framerate
Let us know if the patch causes any problems and we'll look at them right away, and keep giving your feedback on the Steam Discussion forum!