2nd Patch for Major League Wizardry - Android!
The 2nd patch for MLW Closed Beta has just been released and we're really, really excited! Like really! We've finally gotten some big performance upgrades for Android and are very pleased to say that the app now is much more than playable! Of course it is not exactly where we want it yet, but we've definitely made a huge step in the right direction!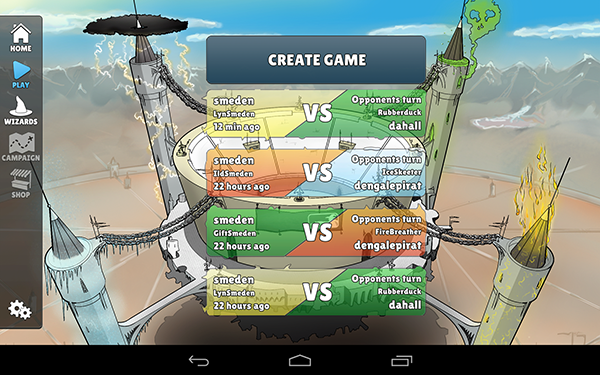 Artificial Intelligence!
In this patch we're also introducing an AI to play against when no one else is available for a live game or when you're waiting for people to respond to your games. The AI right now is very "limited" and very aggressive, but should provide some challenge to the inexperienced player. The more experienced player can use it to refine some strategies or just for lulz... Also, we will soon be implementing a very simple card reward system, so AI could be one of the sources for getting new cards.
Training Grounds
Training Grounds Is almost the same as the Single Player mode, but if you want to try out your new deck or a new combination of cards you can play against an opponent who does not fight back - that's right, you're fighting an army of Training Dummies!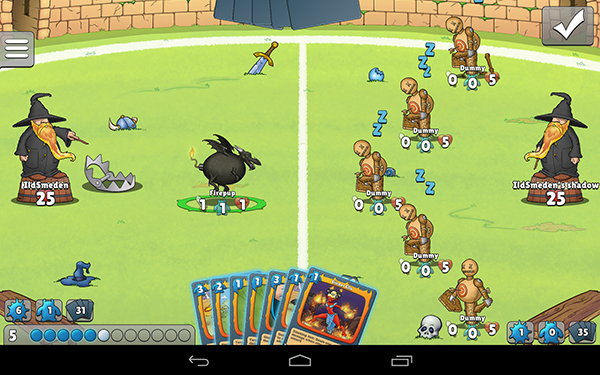 Deck Builder improvements
The deck builder has also seen a lot of improvements and this should make it MUCH easier to create a deck. The feedback is much better and we're slowly moving towards where we want it to be.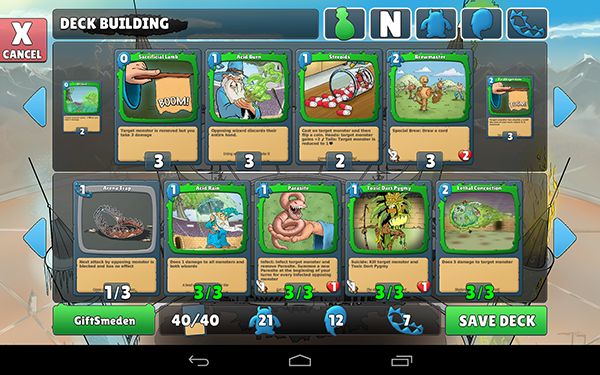 What's next??
Well, we've got a lot of things to implement over the next days towards the open beta. Did we forget to mention:
Open Beta is on the 21st of January!
(At least that's what we're aiming for - bear with us if we don't make it)
First of all we're going to continue improving performance on both Android and PC/Mac. Furthermore we will introduce a reward system where people gain cards by playing instead of having all cards at the same time. We will also introduce a way for people to invite their friends to come and play - don't worry we won't do it in a tacky way - but we want you to be able to invite your friends and earn a little something for it (yeah cards...)
Adding new cards and animations
And of course we will continue to add new cards and animations, like the Flaming Mutt below: