Hello and welcome to update 12!!!
That's 84 days of this mod, since it was given up in 2003. We like counting the days.
3 renders to show this week.. Again, by Bullet, Killakanz and Aydynbek but we now have apprx. 6 modelers, so it's only a matter of time before they each hand in their work.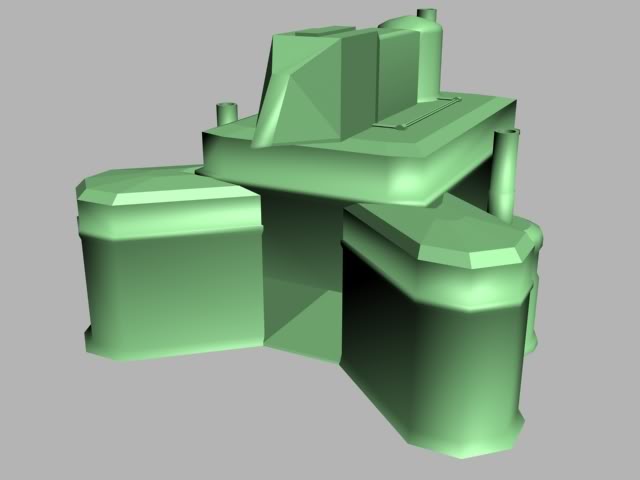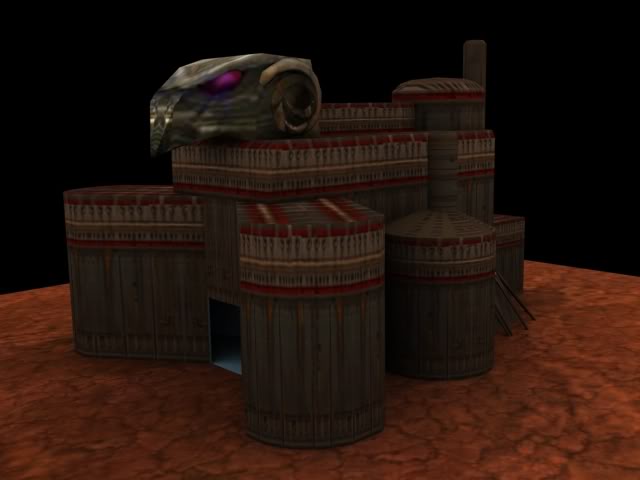 You may be wondering the point of having 2 different barracks', it's simple, we will include the "(re)buildable" building option.
First barracks by: Aydynbek
Second: Killakanz.
Fremen camp: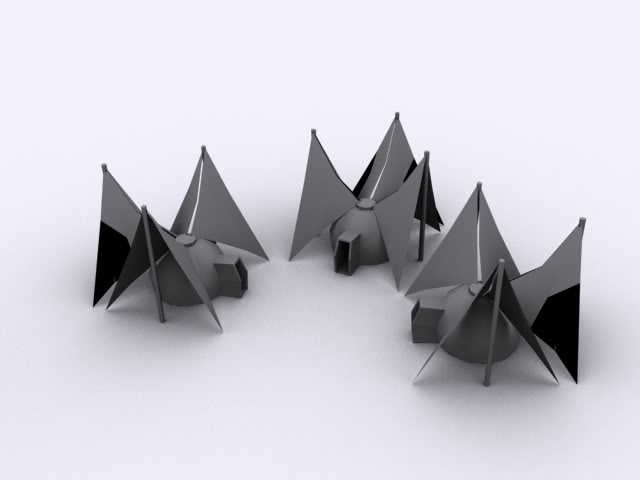 ---
Announcements
This week has been pretty much loop-the-loop.
We have had a few sudden changes. One being that cnc95fan tracked down the original creator of this mod, Killakanz. He has joined this mod as a modeler, although he does not have an internet connection as yet, so it will be hard to keep up to track with him.
LR01 joined us as a turret modeler.
Foxy_Gnome, a past Renegade player, liked the look of this mod on ModDb, and asked to join, which he did...
Homeworld 2...
This is a great mod, lead by our own CMDBob.
Moddb.com
Definetly worth watching/helping out with. He has a lot done in it, but it goes largly unnoticed... for now.
---
A bit of background to BFD.
Chapter One:
In July 2002, a guy by the name of Killakanz downloaded Renegade Public Tools, after hearing it was possible to add your own tanks into Renegade.
After creating a few maps, he got serious and decided to create a total conversion mod.
<!--quoteo-->
QUOTE
<!--quotec-->Being a fan of Emperor Battle for Dune I decided to use that as subject matter. In September 2002 the Harkonnen Assault tank was made, thus starting off Renegade Battle for Dune. It was quickly followed by the Missile Tank and Flame Tank.<!--QuoteEnd-->
<!--QuoteEEnd-->
Earliest known BFD screenshot.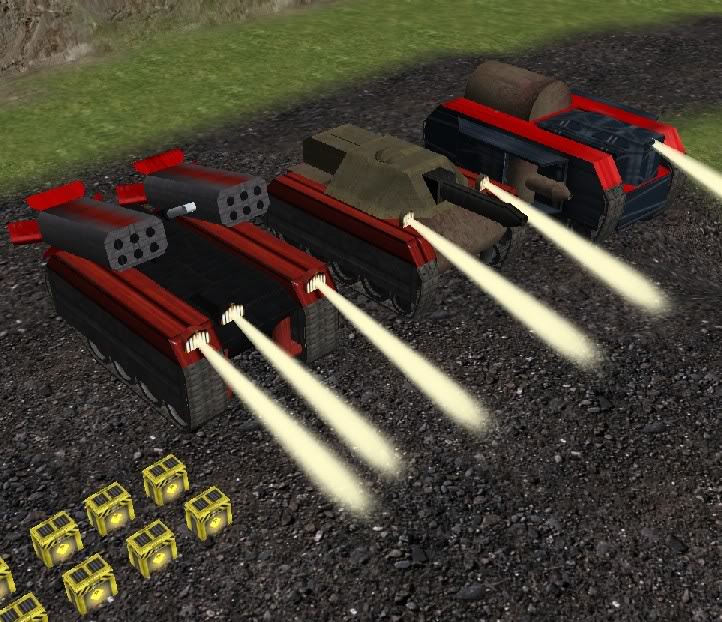 ---
Team notices:
I have been playing some halo 3 online with my mates (we are called the shinning force, scary huh?)
cnc95fan has been enjoying some much needed time off
Bullet has worn down 3 more mouse pades due to him moving his mouse so fast modeling
CMDBob has been working on his HW2 mod (thats shaping up nicely)
killakanz has been showing us the histroy of this mod, and alot of cool assets!
---
And in the words of Jeff Vadar, I'LL KILL YOU WITH A TRAY!