Good news! AI Vendetta is back with another update, the team has been on a bug hunt and managed to find quite a few. Luckily they have now been addressed in the new summer update 1.003.
This update goes hand in hand with the current summer discount on Steam, so this is the perfect time to pick up AI Vendetta (if you haven't already) and give it a try!

Of course our work is never finished and we will continue to support AI Vendetta, so be sure to let us know if you run into any issues while playing! You can reach out to us here, through our website or on Steam.

We hope you have been keeping safe and wish you a wonderful summer! (or winter!)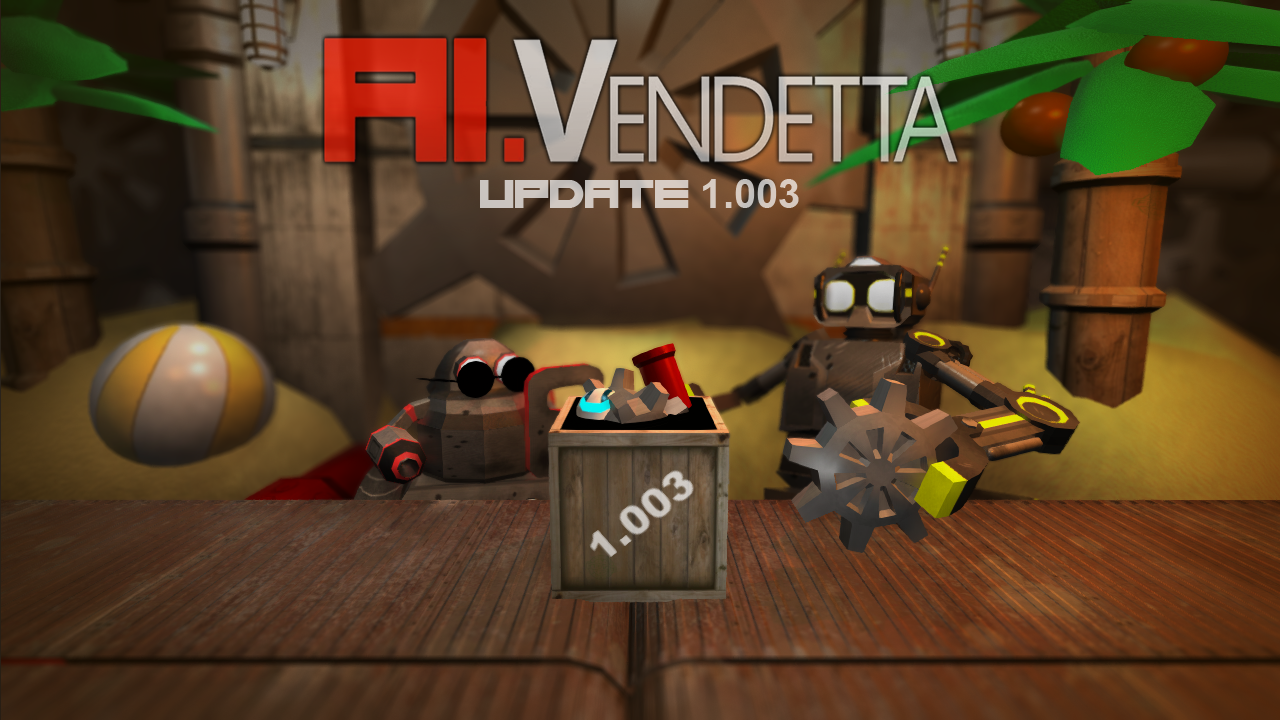 With the help of players but also by playing and testing the game ourselves we ended up finding and fixing 38 different issues. Having tested the game as much as we did, we were quite shocked to still find this many issues. Luckily the issues also included some tweaks to the game and only very few were actually severe, but still this was not the state in which we wanted players to experience the game. So the team worked hard to push out fixes and to keep testing and improving the game.


The undetected achievement was moved to a different level.
It is still hard to achieve but we felt this level is slightly easier and has a better thematical fit.
We found that some achievements were rather hard to obtain so we moved some things around, sometimes physically in the levels themselves to make sure that all achievements were actually reasonably obtainable, though some of them will still take some effort and skill to achieve!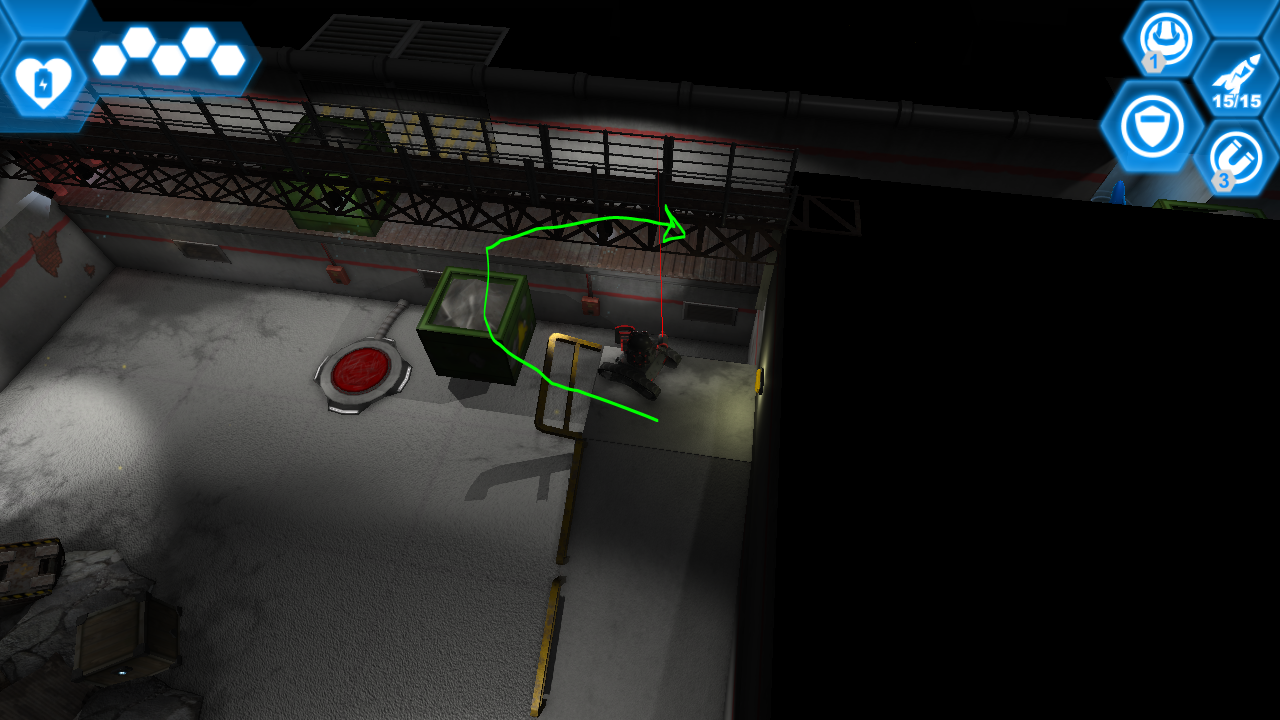 There is for example an achievement that requires you to play a certain level using only Proto's combat form, however, that severely limits the player's abilities and makes solving some of the puzzles very hard where you would normally make use of all three of Proto's different forms to quickly and easily pass any obstacles. We found that it was just a bit too hard, so we added some props to the level that made it easier for Proto to pass through in combat form, such as a seemingly broken fence which can allow proto "jump" onto the crate and from there onto the nearby assembly line.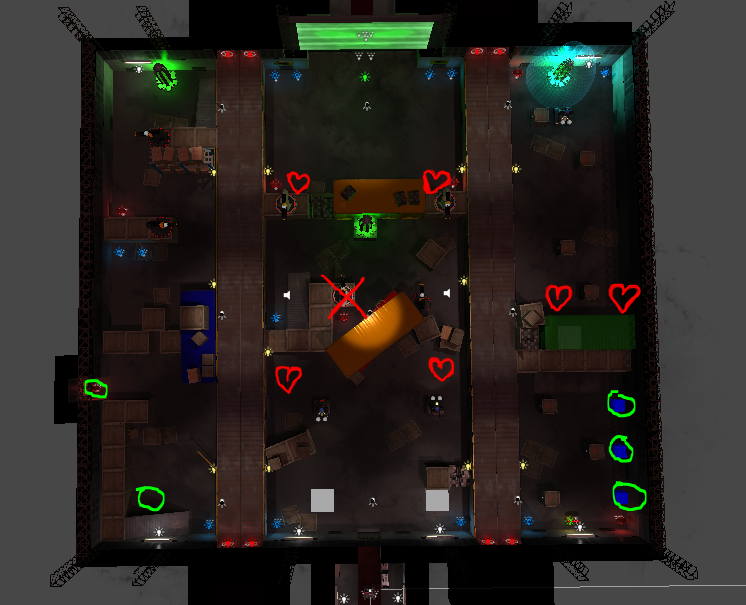 Another example is where we found that Boss 4 can just be ridiculously hard to beat, it does become easier as the player finds more secrets and upgrades Proto's max health, but it is still a very intense battle. The above screenshot is a top down view of the level where one of the designers marked some areas were some of the AI behaviours had to be tweaked, more health pickups needed to be added and one of the turrets was to be removed. In the end, it still is a tough battle, but we felt this change tipped the balance in the right direction; we want the game to be interesting and challenging, but not impossible!

Below is a full list of all the changes for update 1.003, note: this list may contain spoilers!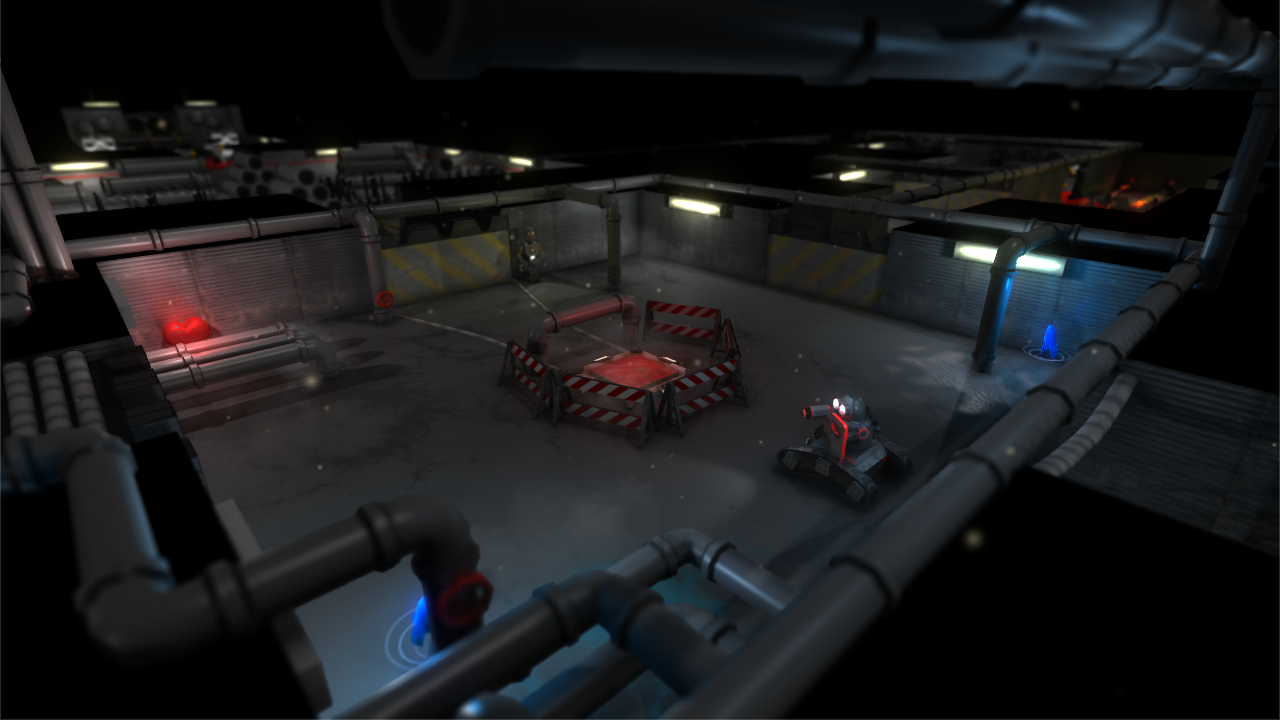 Fixes and Tweaks:
Terminal Text Speed was upped by 25%.
Boss Healthbar size slightly decreased.
Smash Robot vision range has been further increased from 4 to 5.
Fixed issue where enemies could trigger the "Better than EMP" achievement if they would stun other enemies with their stun attacks.
Fixed issue where the movement sound of smash robots would continue to play after they had been destroyed.
Fixed issue where the raise arms sound would not play for smash robots.
Smash Robot, Patrol Robot and Flame Robot now have a particle effect when they are defeated.
Fixed issue where triggers would keep responding to the player's laser attack during cutscenes.
Fixed issue where some of the music did not play during Sector 3, 4 and 5.
Fixed issue where you could drive slightly into the geometry in Boss 1.
Fixed issue where in Sector 3 Level 1 you could skip a part of the level by taking the explosive barrels to the second section.
Fixed issue where the secret pickup in Sector 3 Level 2 would not actually give the player a bonus upgrade.
Fixed issue where the player would start in the wrong location in Sector 3 Level 3.
Fixed issue where one of the Logic Gate Sockets would not actually open up the door in Sector 3 Level 3.
Fixed issue where in Sector 3 Level 3 the turrets would sometimes stop rotating.
Fixed issue where in Sector 3 Level 3 the leaking pipes would use the incorrect particle making their damage area seem smaller than it actually is.
Fixed some level geometry issues in Sector 3 Level 4.
Fixed issue where the secret door in Sector 3 Level 4 would always be unlocked.
Fixed issue where if the player would respawn before the miniboss in Sector 3 Level 5 the door could be closed.
Fixed issue where in Sector 4 Level 2 one of the doors would be unlocked before the puzzle was completed.
Added railing to side of catwalk in Sector 4 Level 4 to prevent the player from falling off.
Fixed issue where a cutscene in Sector 4 Level 5 would trigger when only one half of the puzzle was solved.
Moved respawn point for floating plane puzzle and made sure the player can drive around both sides of the puzzle in Sector 4 Level 5.
Tweaked Boss 4 with more health containers and disabled respawning for rotor robots.
Fixed issue where Proto's underbody would sometimes be weirdly rotated upon starting Boss 4 due to a physics issue.
Fixed physics issue where in Sector 5 Level 1 the player could be pushed upwards over the walls in Utility Mode.
Fixed physics issue where in Sector 5 Level 1 the player could not always get back up on certain ramps.
Fixed issue where a turret was placed beneath the level in Sector 5 Level 1.
Fixed issue where the container bot in Sector 5 Level 2 could sometimes not allow the player to drive over it.
Fixed issue in Sector 5 Level 2 where the laser turret would not fire its laser.
Fixed Physics issues in Sector 5 Level 2 where the player could potentially fall through the floor.
Fixed soft-lock when using the same terminal twice and then alt-tabbing out of the game and then back.
Fixed issue where replaying levels would sometimes flag the last available level as completed.
Fixed issue where restarting a level would not always reset the player's stats causing achievements like "Tactician" and "Undetected" to not unlock.
Fixed level design issue which made the "Tactician" achievement impossible.
Moved achievement "Undetected" to Sector 4 Level 3 (instead of level 5 of that sector).
Steam Achievements will now trigger directly instead of when closing down the game.
Fixed issue where the "Mutable" achievement could trigger before having found all secrets.
You can also read about this update on Steam.