Hey there folks,
It's been an exciting and busy 2022, we're getting back into the swing of posting weekly updates and wanted to start this one off with some big news.
We're super excited to announce that our game has received an Epic MegaGrant!
Thank you so much Epic Games and Unreal Engine for choosing to support us! It's a massive help in bringing Gerel: Against The Corvus Empire to life!
This MegaGrant will accelerate development significantly and allow us to spend more time developing and polishing features than we may have had without it.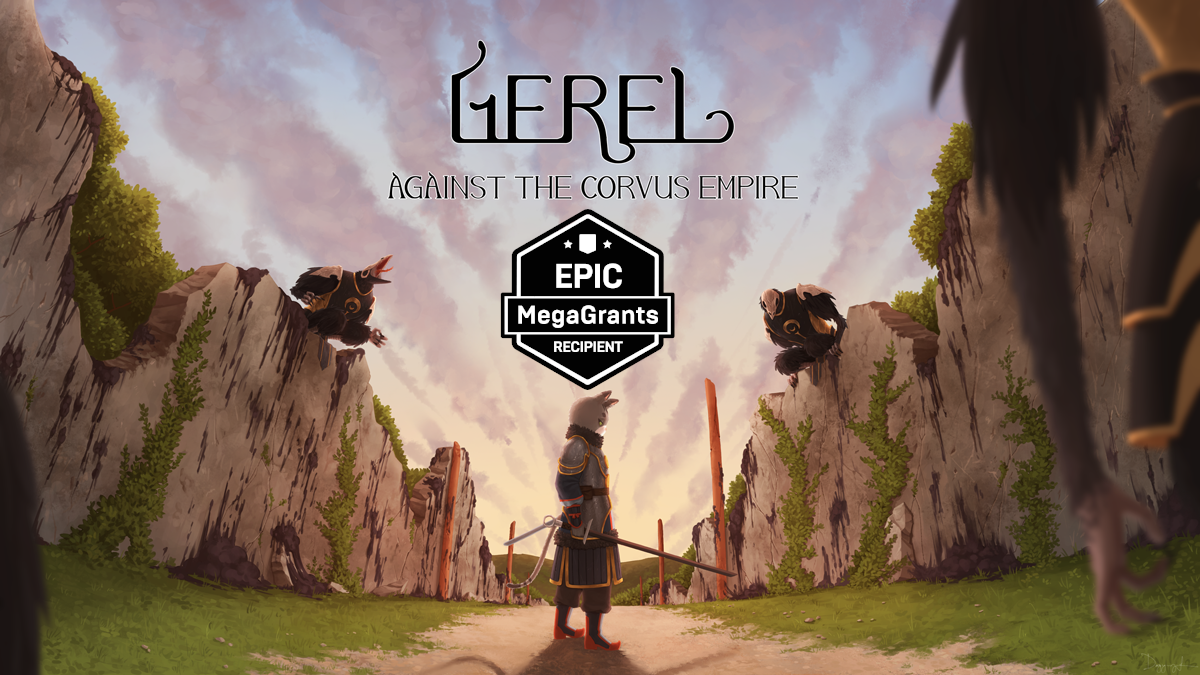 Weekly Updates
We've onboarded a new team member recently to assist with game and level design, they've been doing a great job and we can't wait to share their work with you. In the meantime here are a few highlights from our progress!
Who turned out the lights?!
Dense forests and deep caves will have limited visibility in the game.
Take a deep breath!
Gerel can't swim but is able to move about underwater, don't forget to come up for air!
Look out below!
Rolling movables can be helpful or harmful and used against enemy NPCs and the player alike.
Stay a while and listen!
Friendly NPCs will have quests and stories to share with the player.
What does the scouter say about his power level?!
Health bars will indicate the health of enemy NPCs, letting you know the impact your attacks have on them and how much health they have left.
Hey Presto!
Some hidden areas will be more obvious than others...however, both will provide opportunities for exploration and traversal challenges.
I'm ready for my close-up!
Updated camera functionality to allow for zooming in and out at pre-defined points, showing the player more or less of their surroundings.
Steam Store Page
'Gerel: Against the Corvus Empire' now has a steam page, if you like what you see and want to be notified of development updates on Steam, please do consider following and wishlisting the project on the link below:
That's it for this week, can't wait to share more in the next development update!