1# Rewritten the whole boat mechanism...
S

ince the first movement system for the ship was feeling kinda 'dead' and 'unrealistic' i decided to rewrite it from the top. Before it felt like you're controlling a racing car, the rotation was messy, the speed too big and acceleration went instantly. So i deleted most parts of the script and had to rewrite them. Now it really feels like you're controlling a ship but its still not perfect and it will be changed over time.
2# Almost finished with the tutorial level...
The tutorial level was started about 2-3 days ago and is still work in progress, but we menaged to write the tutorial scripts for Camera, Movement and Fishing. Its all scripted together to form a system of scripts that shutdown themselfs when finished and turn on the next one. We still need to implement shooting tutorial but first we have to improve it. We are planning on adding more complex system that will give you an option to choose from which side you want to attack. Here's a little snapshot of the movement tutorial. And don't forget that Robert already started working on the GUI and will finish all the 2D graphics when he finishes with college: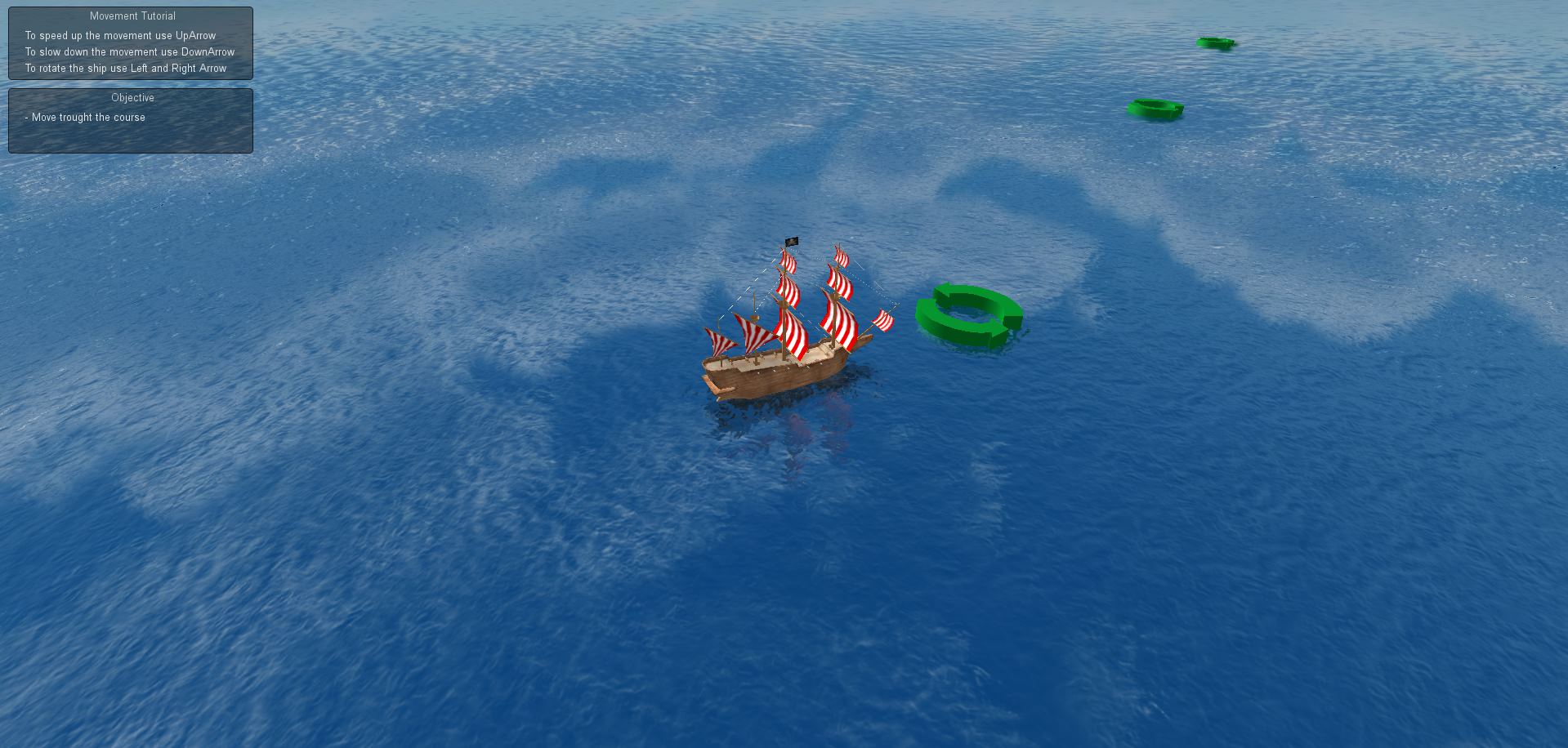 That's pretty much for this week. We are planning to be more active on indiedb and connect with the community. So until then like our facebook page for more recent news and subscribe on our youtube channel...