New Sentry: Dogbot!
The doghouse releases these dashing fellas who will hunt your enemies tirelessly. The only way to stop them from coming is to destroy their doghouse.


Attack Timer
Added attack timer which starts at 10 minutes for every attack made. For every life lost in the attack, the attack timer goes down by 45 seconds. Use that time wisely!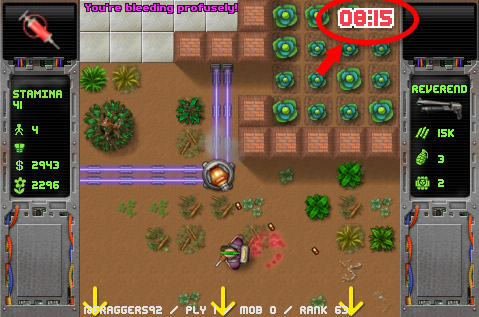 No Friendly Fire
Explosions and biowaste can no longer do friendly fire, i.e. missile sentries cannot damage themselves and bazooka/mine/grenade is not dangerous for fort owner.
Other fixes and tweaks
- plasma max hit damage increased from 85 to 100
- antimech nerfing, lowered max hit damage to 80 instead of 110
- reduced chance for freak-fully-grown-plant-bonus when returning after 6 hours
- homing missile sentry is more expensive and has no direct hit damage (was 5)
- fixed a missing cleanup of entity list that could result in odd (targeting)
- behavior biosludge sentry, emp sentry and homing sentry caused problems with pathfinding in other enemies.