It's been a while and we have been busy. Here are the biggest changes. Strongholds & optional PvP mode. Playing against other real players can now be disabled, this is to reduce frustration when someone demolishes your fortress without you knowing that the game is a PvP game.
The blue entries in the attack list are strongholds. They are automatically rebuilt after destruction. Anyone can attack a stronghold, not just only the ones playing PvP, so real players can meet and battle there even when they are not putting their fortress at risk.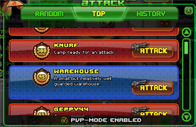 Ranking has changed again to now include saved money, but with a 30.000 grace. An attacker can now steal 10% of your saved money, by hacking into the tent.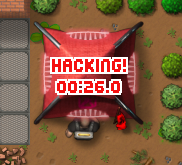 You can also customize your own floor pieces, by drawing or importing something directly into your fortress and the game. This is immediately visible to others as well as you.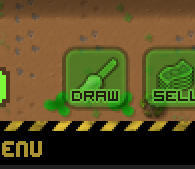 If you run out of lives, there is an option to invite someone to play the game to earn lives. The invited user also gets a great start with 25.000 in cash right from the start!

Other things to mention, your personal fortress page with stats and a snapshot is now visible at Farmfortress.com Here's mine. Play the game is easier than ever now, since neither registration or activation is needed to start and try the main features out. See for yourself!