A quick introduction if you've never played the game. Tribal Hero is an online slow paced city building and war game. It features highly customizable city building and strategy mechanics unlike many other similar games. Players get to also team up in tribes and battle to take control over strongholds. We've put a lot of effort in our battle system, especially in this update, and support battles which have hundreds of players and lasted over 5 days! Also, there is no pay-to-win so you can play completely free without any disadvantages. Our community is really friendly so be sure to ask any questions you have in the chat.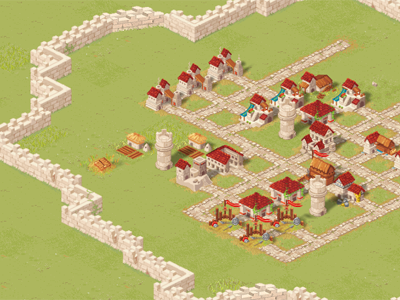 On to the updates...
We have made a lot of changes to the battle system in order to promote more play style options. There were a few balance related kinks that we've worked out so now we hope to see a lot of different strategies being used. Strongholds are already being captured and will be more challenging than before as they will gradually become more difficult as the world ages.
We've given out achievements to everyone who earned them based on the rankings at the end of the previous world. We're also giving achievements to those who support the game.
We are working on completely remaking all of the art work for Tribal Hero. We've made some great progress and hope to have it completed for the next world. We will have a test server available at some point where you can try out the new version of the game. We'll let you know when that is available, in the mean time, here's a sneak peek at some of the new art work for the game: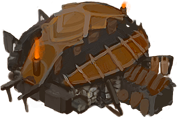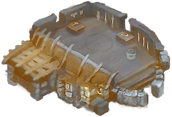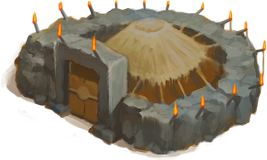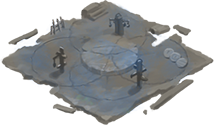 Changelog:
When a unit kills another in battle, any excess damage will be carried over to another target as an extra hit.
Any tribe member can now watch the Stronghold battle if their tribe either occupies the Stronghold or has knocked down the gate.
The battle order is now random but the randomness is weighted based on the ratio of attackers/defenders to favor the side with the most units. Miss chance still applies to the side with more units.
You can now retreat units from cities and Strongholds in subsets. For example, if you have 100 units stationed in a single troop at another location, you can retreat as few or as many as you want at any given time.
Moved Double Time Technology to the Foundry.
Swapped Coordinated Attack/Defense with Rush Attack/Defense.
Removed speed penalty from Coordinated Attack/Defense.
Changed Blacksmith and Armory scaling bonus. It changed from 3%/6%/9%/12%/15% to 1%/3%/6%/10%/15% at each respective level.
Removed costs associated with Blacksmith and Armory research. You now only have to pay for upgrading the structure.
Blacksmith and Armory technologies can now only be upgraded once every 2 levels. For example, you must pick a different technology on level 1 and level 2 but at level 3 you may upgrade a previous technology. Basically, you must upgrade to level 10 to fully upgrade any single technology to level 5 but by that point you will be able to upgrade other technologies as well without any additional cost.
Ox Wagon now has the same training cost and time at every level.
Ox Wagon HP increased an extra 8% per level but reduced base attack to 1.
Towers and Cannon Towers will now take only 20% damage for the first 5 rounds.
Towers and Cannon Towers will splash based on the number of attackers. They will get 1 hit for every 200 upkeep of the attackers.
Spike Barricade technology will not increase Tower/Cannon Tower splash during the first 3 levels. However, there's now an additional 4th level where it will increase the Tower/Cannon Tower splash by 1.
Market buy/sell dialog now has a "Set to max" button.
Forest harvest dialog now defaults to the maximum laborers you have available.
Profanity filter is now disabled in tribe chat. Please remember that our rules still apply even in private chat.
When watching battle, we now show the number of units attacking and being attacked so it's easier to follow the battle.