New Apartments added, apartments upgradable - Update Version 0.4.0
Intro:
During the summer and since the last Version Update we have been constantly working on Urban Tale.
Most of the time was dedicated to bug fixes that were reported from Users and developing the new features which took much more time and testing than initially anticipated.
This Update adds a lot of content to the game (you can find details about that below) and features.
Some of these key new features are:

1. Kiosk's in Zone 1 and Zone 2 are now opened

2. The player can now choose from 3 different Apartments in Zone 1 and 3 different Apartments in Zone 2 which can be accessed via the Kiosk's in Zone 1 and Zone 2. Total of rentable apartments is now 9 and all are different.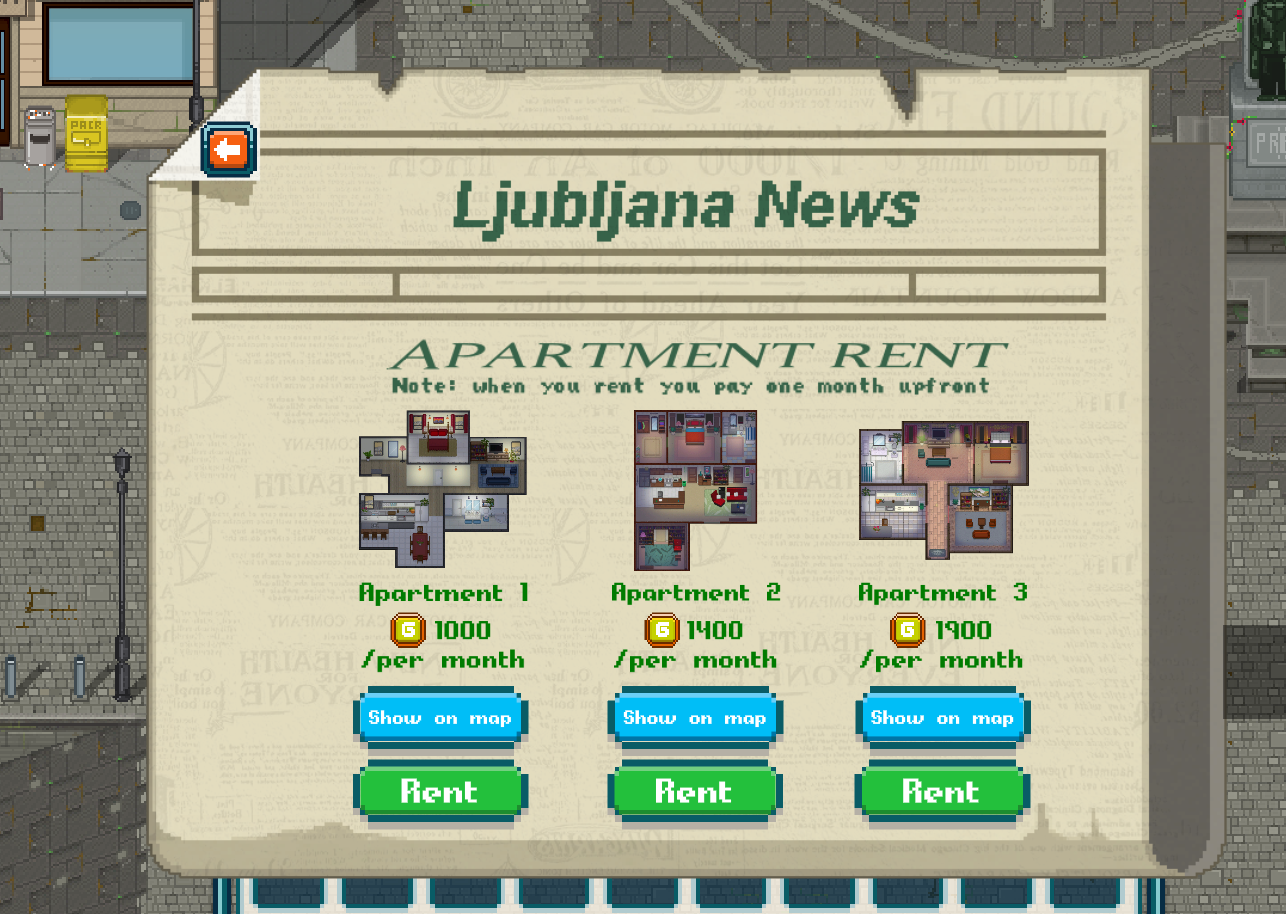 Zone 1 Apartments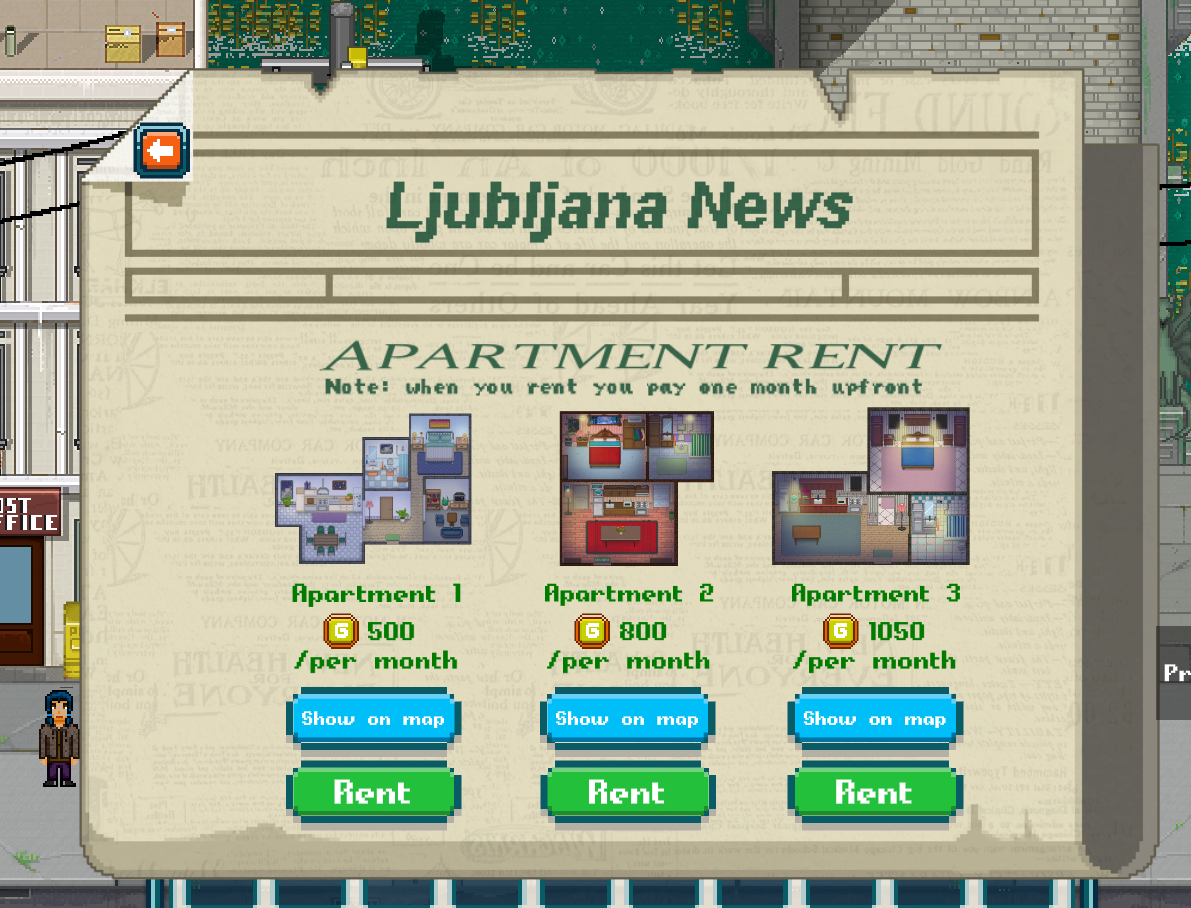 Zone 2 Apartments

3. Customize individual items in your apartment [This is probably the biggest improvement to the core system]. The player can now, via the Hardware Store in Zone 3, customize his apartment and make it his own. The Apartment Customization is divided into 3 different layers:
- Items:
The Player can change or add new items to his apartment.
The Player can also change the color of individual items in his apartment.
- Walls:
The player can now change the wallpaper in his apartment and choose from a variety of different wallpapers.
- Floor:
Same as the walls, the player can now change the floor (wood, Laminate, Cork, Carpet, etc..).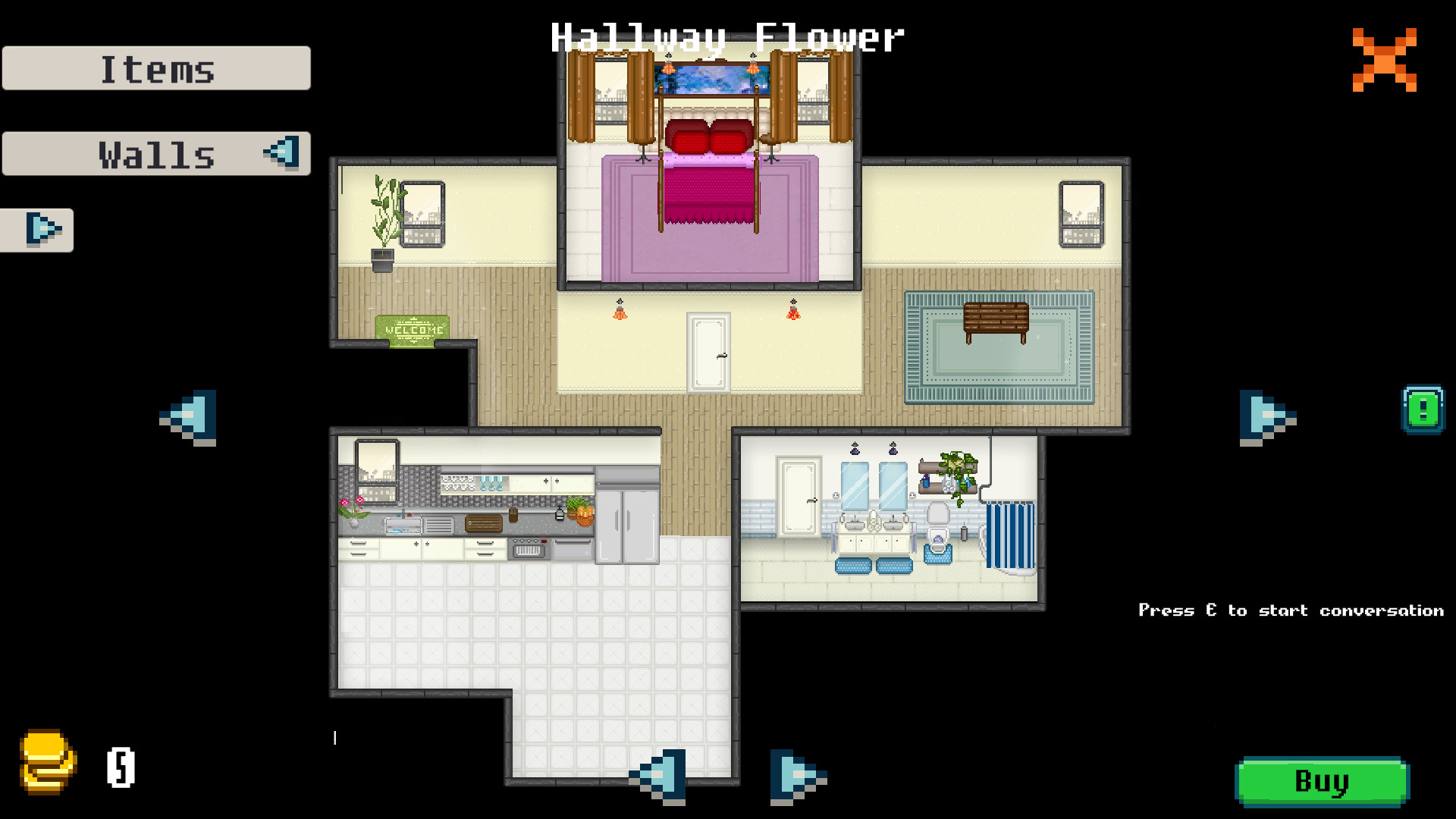 Apartments Customization and Upgrade interface

4. As already announced in previous posts, the need Fun (which was static to this point) is now activated and controlled by the TV in your Apartment, Cinema or Opera.

Changelog:
Opened kiosk in Zone 1.
Opened kiosk in Zone 2.
Added 3 new apartments to Zone 1.
Added 3 new apartments to Zone 2.
New apartment customization system added allowing players to customize or add Items, wall and floors.
Added more than 380 new items to the game.
Need FUN activated.
Added TV functionality to apartments.
Text optimization to certain characters.
Credits page updated.
Fixed wide screen resolution Issue 2560x1080.
Help menu optimization.
Tutorial character dialog bug fixed.
Prison spawn point fixed.
Sprite fixes on female character 3.
Interior of resturants and bars optimization.
Banker career optimization.
Florist career optimization.
Fixing event bug on sunday market.
Optimizing sunday Market.
Global wheater ambiance optimization.
Global lighting optimization.
Quiting job bug fixed via the store manager.
Optimization of quiting job via the newspaper with definitive choice.
Quest optimization.
Relationship window bug in main menu fixed.
Relationship optimization.
Other small performance issues addressed.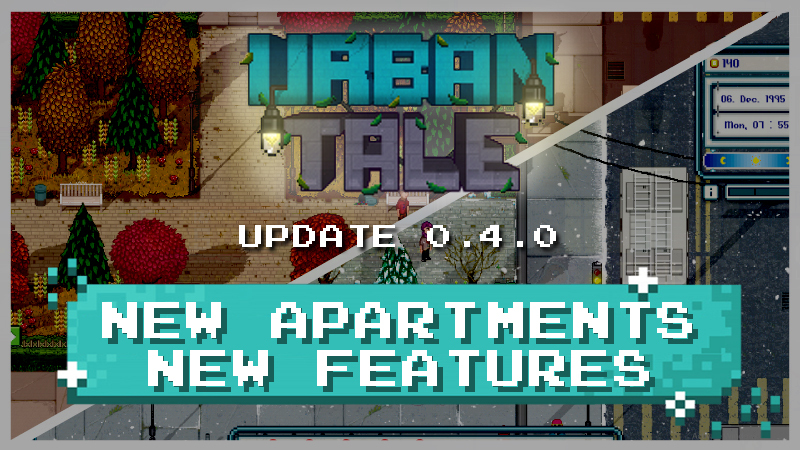 Thank you.