Steam Greenlight
Sky Nations has launched on Steam Greenlight. Greenlight is Valves submission process to get on Steam for smaller developers. It'd be really great if you could show your support and go vote for it on the Greenlight page.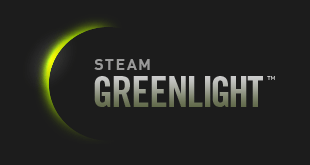 Update 0.132
Although mostly bug fixes due to previous 2 weeks being very busy in other areas of the game, Update 0.132 did bring a big new mechanic that will change how most of you build ships for combat. Cannon Balls and Ammo Crates.
When firing Cannons you now require Ammo, in the case of a standard Iron Cannon you'll need Cannonballs. This comes in a pooled form for your ship, it is shown above your Ships Energy bar with an icon of the Ammo type and the amount you currently have stored in Ammo Crates in the ship. Every time you fire, the Cannon takes the appropriate ammo from the pool. Ammo is very easy to obtain for current Cannons with 1 piece of Stone being craftable into 3 Cannonballs. However the introduction of a finite resource for Cannons significantly changes the cost of firing shots, because of this Cannonballs are now 300% more damaging to ships, previously ship battles would take much too long to inflict any considerable damage to each other allowing either participant to either escape or just give up. Based on how it changes gameplay Cannonball damage may be tweaked again in the future.
An important tip to keep in mind when building ships with Ammo Crates, is that the more Ammo they have in them the more explosive they are when they are destroyed. Make sure to empty an Ammo crate before breaking it to pick it up and also to design your ship around the fact that Ammo Crates could be a prime target in a fight.
Changelog 0.132
Changes
Added VSync option.
Added "<" and ">" back into chat allowed characters.
Removed Depreciated buttons from login screen.
Added functionality to stack boons. Leafy soups will now stack time length and not regen.
Added /r msg which will reply to the last person to whisper you without needing to type their name.
Added particle trail to thrusters.
Updated fonts on most HUD components.
Added Ammo Crates. Cannon's now require ammo which must be loaded into Ammo crates. Your pool of ammo is shown above the Ship energy bar. Destroying an ammo crate with Ammo in will cause it to explode doing damage dependent on the load in it. To craft it you'll need 6 planks and 1 Burntout Core.
Added Cannonballs. 3 can be crafted from one piece of stone.
Removed "Actived boons" label. Boons will appear there as normal. The text has just been removed.
Cannon balls now do 300% more damage to ships and 180% more damage to players.
It is no longer possible to spam Nation invites to other players. You can only send one invite to your Nation per user at a time.
Added admin command /cleanmaterial blockID. This will remove any ships made completely from one block type.
Added admin command /cleanmass mass. This will remove any ships below the stated mass.
Energy wells no longer drop an item when they're destroyed.
Bug Fixes
Fixed Radars showing of enabled vs disabled thrusters being inverted.
Fixed Nation window not closing on leaving/being kicked.
Fixed clicking in Nation window causing tools to be used.
Fixed KeyBindings being able to be accidentally cleared(hopefully).
Fixed actors not being interpolated correctly on teleporting or logging in to see them.
Fixed promote player in Nations.
Fixed servers not always generating new maps correctly. Making them unloadable.
Fixed password text box not accepting some characters in login screen.
Fixed a caused of player ghosts being left connected to the server.
Fixed input box alignment in SPS menu.
Fixed building blocks under yourself getting you stuck in them.
Fixed a couple of bugs with saving/loading island chunks. The server will also delete corrupt chunks so they stop causing issues past their initial load.